Expat Guide to Living in Austria
Whether you're already living in Austria or preparing to move to Austria, our Expat Guide to Living in Austria offers articles and reports submitted by expats about expat life in Austria. For answers to specific questions, visit our Austria Forum to talk with expats in Austria.
Vienna, Austria has been ranked as one of world's most livable cities for the last several years. With its thriving nightlife, cultural attractions and low crime rates, Vienna seems to have it all. However, many expats in Vienna shared with Expat Exchange that they feel unwelcome and disconnected from the Viennese people. Learn how some eventually broke through and developed long-lasting friendships.
Christmas is a wonderful time of year. Here are 10 of the best places in the world to get in the Christmas spirit.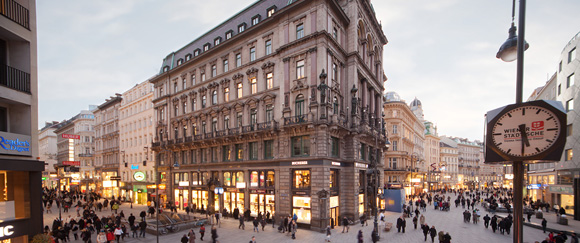 Expats in Austria offer tips for thriving as an expat living in Austria. Learning German will help you meet locals and truly assimilate. It takes time to befriend Austrians, but once you make friends they are friends for life.
More Culture Shock Reports for Austria
Culture shock is part of the settling in process. Knowing the different phases of culture shock and how other expats in Austria handle it can be very comforting. Below are some of the responses from expats in Austria:
Submit a Culture Shock Report
More Living in Austria Reports What are people's priorities in Austria - work? family? What are the best ways to meet other expats? Are people accepting of racial, cultural and religious differences? Below are some of the responses from expats in Austria:
Submit a Living Overseas Report
More Moving to Austria Reports What should you take with you when you move to Austria? What should you leave behind? What type of housing and neighborhoods are typical for expats in Austria? Below are some of the responses from expats in Austria:
Submit a Moving Overseas Report
Reviews of Schools in Austria Reviews and school profiles from expat parents and even a few school administrators in Austria. Great place to find insight into school facilities, teachers and curriculum. Below are some of the reviews from expats in Austria:
Submit an International School Review
Dream vs. Reality Report
Most expats have have "dreams" (and fears) about the expatriate experience before they moved to Austria. If you are already living in Austria, share how those "dreams" have been fulfilled, and how they have not by filling out our Dream vs. Reality Report.
Submit a Dream vs. Reality Report
Overseas Retirement Report
Retiring abroad can be a great option for retirees seeking their dream lifestyle at an affordable price. Help other retirees, who are thinking about retiring in Austria by taking our Overseas Retirement report.
Submit a Retire Abroad Report
Having a Baby in Austria Reports How did expats choose their doctors, midwives, hospitals? What is childbirth like in Austria? Below are some of the reports from expats in Austria:
Submit a Having a Baby Abroad Report
Working in Austria Reports
What's it like to find a job in Austria? How difficult was it to obtain a work permit? What types are jobs are typical for expats in Austria? Below are some of the reports from expats in Austria:
Submit a Working Abroad Report