Expat Guide to Living in Boquete
Whether you're already living in Boquete or preparing to move to Boquete, our Expat Guide to Living in Panama offers articles and reports submitted by expats about expat life in Boquete. For answers to specific questions, visit our Panama Forum to talk with expats in Boquete.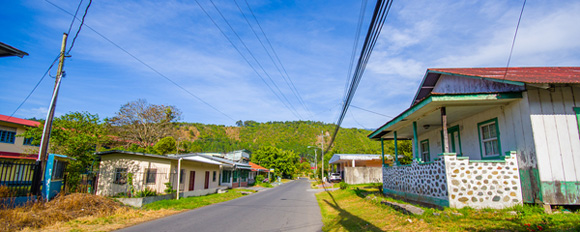 An American who moved to Boquete, Panama encourages newcomers to arrive with the attitude that you are willing to make adjustments to your expectations and keep in mind that things will be different than you expect, you'll thrive here!
We visited here many times before moving and stayed in different areas each time. There are 13 micro-climates here and they vary greatly. Some roads are not good so that may play into housing decisions too.
An expat retiree in Boquete, Panama offers some insight into the best way to retire abroad there. Includes information about cost of living, health care, finance, and more.
More Culture Shock Reports for Boquete
Culture shock is part of the settling in process. Knowing the different phases of culture shock and how other expats in Boquete handle it can be very comforting. Below are some of the responses from expats in Boquete:
Submit a Culture Shock Report
More Living in Boquete Reports What are people's priorities in Boquete - work? family? socializing? What are the best ways to meet other expats? Are people accepting of racial, cultural and religious differences? Below are some of the responses from expats in Boquete:
Submit a Living Overseas Report
More Moving to Boquete Reports What should you take with you when you move to Boquete? What should you leave behind? What type of housing and neighborhoods are typical for expats in Boquete? Below are some of the responses from expats in Boquete:
Submit a Moving Overseas Report
International School Report
Parents are invited to answer questions about the schools that their kids attend (Pre-K through High School) in hopes of helping others moving to Boquete with the school selection process. If you have expat children who attend school in Boquete, take a few minutes to submit a School Review.
Submit an International School Review
Dream vs. Reality Report
Most expats have have "dreams" (and fears) about the expatriate experience before they moved to Boquete. If you are already living in Boquete, share how those "dreams" have been fulfilled, and how they have not by filling out our Dream vs. Reality Report.
Submit a Dream vs. Reality Report
Retiring in Boquete Reports Retiring abroad can be a great option for retirees seeking their dream lifestyle at an affordable price. Help other retirees, who are thinking about retiring in Boquete, by filling out our Overseas Retirement report. Below are some of the reports from expats in Boquete:
Submit a Retire Abroad Report
Working Abroad Report
What's it like to find a job in Boquete? How difficult was it to obtain a work permit? What types are jobs are typical for expats in Boquete? Help others following in your footsteps by filling out our Working Abroad Report.
Submit a Working Abroad Report