Expat Advice: Culture Shock in Prague, Czech Rep

Share Your Experiences with Culture Shock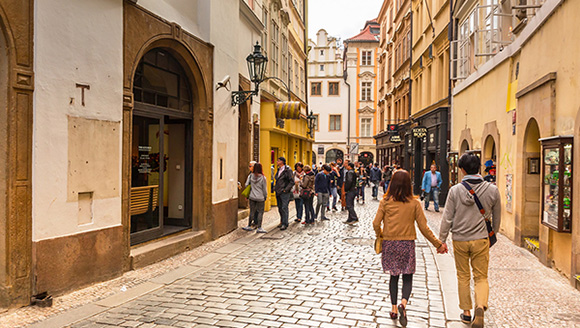 An American expat in Prague, Czech Republic shares his experiences living in Prague and also some advice on how to make a smooth transition.
What is the name of the city or town that you are reporting on?
Prague
Did you receive any cross-cultural training for your move abroad? If yes, was it before or after the move?
No
Moving to Czech Rep Soon?
ExpatExchange's partner, International Moving Quotes, offers you a simple and hassle free solution to plan your move. You'll get up to 5 FREE quotes from trusted international movers. Takes 1 minute! No obligation. Save up to 40%. Only qualified and professional movers. Get your quotes now!
If they speak another language in your new country, do you speak the language? If yes, did you learn the language before you moved or while abroad? If no, are you planning to learn the language?
No, but plan to. It's essential
Were you worried or concerned about culture shock before you moved abroad?
No
How significant was the culture shock you experienced when you moved abroad?
Somewhat
Expats often talk about going through the "stages of culture shock." Examples include the honeymoon phase, the irritation-to-anger stage, the rejection of the culture stage, and the cultural adjustment phase. Do you feel like you went through these or any other stages as you settled into the new culture?
Yes, and decided to leave and be transferred elsewhere.
What, if any, were some of the changes you noticed in yourself that might have been caused by culture shock? These might include things such as anger, depression, anxiety, increased eating or drinking, frustration, homesickness, etc.
Frustration, mistrust of business people, the visa problem, in spite of help from the company.
What are some things you appreciate most about the new culture?
Once you have friends, they are wonderful friends. The food is not so healthy but delicious, the beer is the best. Magical architecture, beautiful countryside, Prague has excellent, inexpensive public transportation
What are the most challenging aspects of the new culture?
I think it's a leftover from the communist era, the mistrust, the retaliation for a slight you didn't even know you committed, no one will make a decision in the Visa office. It's necessary to work through your job or an attorney. My friend got rejected because he did not "have a purpose". He's retired and was told point blank, after many months, that he could not be here just because he wanted to. I left because of him. He's older and I've helped him for years, but we are not related. He was not a birth father, but a true father when I was growing up.
Did you "commit" any embarrassing or humorous cultural blunders? If you did and you'd like to share them, please do tell!
I worked very hard to learn a few essential phrases only to be told that the other person does not speak English. There are not as many english speakers as you have been led to believe.
Do you have any advice or thoughts about culture shock you would like to share?
Don't come without a job. If you don't understand something fully, hire a good translator, particularly if it's something legal. Some people think they know more English than they do, and you can be (un)intentionally misled.
More Expat Advice about Culture Shock in Czech Rep

Write a Comment about this Expat Report