Expat Advice: Culture Shock in Qingdao, China

Share Your Experiences with Culture Shock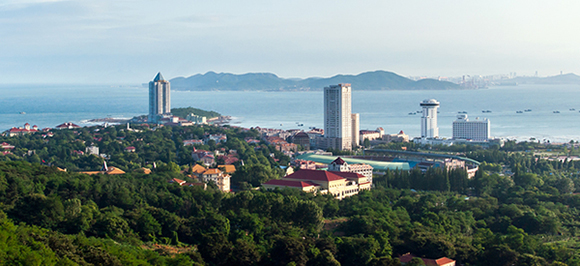 Enjoy a thorough exploration of culture shock in China from the perspective of a 65-year-old man who is married to a Chinese woman. This is a great report that is fun to read!
What is the name of the city or town that you are reporting on?
Qingdao
Did you receive any cross-cultural training for your move abroad? If yes, was it before or after the move?
I was married to a Chinese lady from Chengdu for about 6 years. I had visited southern China three times, once in June/ July and after finding it to be like a sauna, thereafter in February or March. Although the marriage could be considered cross-cultural training to an extent, we lived in the US during the marriage so most of our effort was focused on her becoming acclimated to the US.
Moving to China Soon?
ExpatExchange's partner, International Moving Quotes, offers you a simple and hassle free solution to plan your move. You'll get up to 5 FREE quotes from trusted international movers. Takes 1 minute! No obligation. Save up to 40%. Only qualified and professional movers. Get your quotes now!
If they speak another language in your new country, do you speak the language? If yes, did you learn the language before you moved or while abroad? If no, are you planning to learn the language?
I have often told friends that when one is able to order food and take directions to the bathroom, one is ready for international travel. I speak sub-conversational French and Spanish but, at 65 years, my Mandarin is very poor and even though I am able to communicate with some Chinese, my pronunciation confuses many Chinese. I seem to attract the attention of quite a few Chinese English teachers and they act as a bridge for me socially. I seem, as a teacher back in the 70's, to provide access to English improvement for them but even when they try to help me, I find that there are small differences in pronunciation that I simply don't hear. Qingdao was the site of the 2008 Olympic Sailing and rowing events, has a 25 year old annual international beer festival, and is a tourist destination, so the city is somewhat able to manage Mandarin challenged individuals.
Were you worried or concerned about culture shock before you moved abroad?
I have travelled much of my life. I was accustomed to "winging it," in Mexico, Korea, and Quebec, Canada. I expected the culture shock to be cushioned, to a degree, by my previous visits and my interaction with my Chinese wife.
How significant was the culture shock you experienced when you moved abroad?
I cannot say I experienced significant culture shock. I find the Chinese to be interested in Americans. They still vividly remember fighting the Japanese with support from America. Almost every day, I have Chinese people of various ages approach me and want to take a "selfie" with me. I meet people at restaurants who want to try out their English on me. I have people offer me fruit and water on the city buses.
Expats often talk about going through the "stages of culture shock." Examples include the honeymoon phase, the irritation-to-anger stage, the rejection of the culture stage, and the cultural adjustment phase. Do you feel like you went through these or any other stages as you settled into the new culture?
If we accept these phases as a framework for my answer, perhaps my honeymoon phase was the marriage period with my Chinese wife. I don't feel I ever went through the "irritation to anger phase." I find the culture intriguing so my focus has been toward understanding and observing. I'm a photographer and I spend time trying to record the culture rather than reject it. I suspect I will be going through the cultural adjustment phase as long as I live here. With the modern internet, I'm able to keep in touch with old friends in the US with no problem, perhaps more than when I was in the US.
What, if any, were some of the changes you noticed in yourself that might have been caused by culture shock? These might include things such as anger, depression, anxiety, increased eating or drinking, frustration, homesickness, etc.
I cannot say I've experienced any of these changes. I like Qingdao, I was tired of America and the manic society we've become. Although language hasn't come easily, it's a manageable problem. I usually eat at restaurants that have English menus or pictures at which I can point when I'm out solo. I can order beer in Mandarin and everyone seems to understand that.
What are some things you appreciate most about the new culture?
The people are friendly, the variety of cultural experiences is widely varied. Travel is cheap and the exchange rate makes my Social Security go about 5 times farther than it would in the US. I have easy access to Korea, Japan, Taiwan, Thailand, Vietnam, Mongolia, Nepal, and with a bit of visa effort, Tibet and Vladivostok are accessible. I'm currently in a seafood based cuisine here but I love the access to multiple dining experiences.
What are the most challenging aspects of the new culture?
I would have to say language is high on the list but a translating program is available for download on smart phones, tablets, and computers,.. and that can help when necessary. maintenance of visas takes some effort but as I approach the end of my current visa in September, I'm hoping the newly relaxed visa requirements between the US and China will make renewing my visa easier. I am constantly recruited to teach English but currently am not on a work visa. I am not sure if these are challenges or simply items to which I have focused too little effort.
Did you "commit" any embarrassing or humorous cultural blunders? If you did and you'd like to share them, please do tell!
Thankfully, I'm somewhat insulated from severe blunders by being in the company of English speaking Chinese friends in most social situations. The word for beer is frightfully similar to the word for buttocks and I must confess I did once order a cold butt when trying to order a cold beer.
Do you have any advice or thoughts about culture shock you would like to share?
I have had good results from approaching the cultural disparity as a learning experience and myself as a student of life. I try to avoid value judgements, especially in cultures that have survived thousands of years longer than my own. I try to laugh about my inadequacies, I try not to take myself too seriously. I'm a guest here, I try to behave like a respectful guest.
More Expat Advice about Culture Shock in China
Write a Comment about this Expat Report