Expat Advice: Culture Shock in Mumbai, India

Share Your Experiences with Culture Shock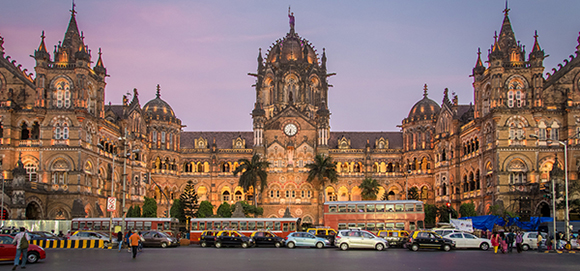 Chhatrapati Shivaji Terminus in Mumbai
What is it like to move from Canada to Mumbai, India when the wheels of government don't turn the way you would like them to? This Expat Culture-Shock Report provides a window into that experience.
What is the name of the city or town that you are reporting on?
Mumbai
Did you receive any cross-cultural training for your move abroad? If yes, was it before or after the move?
Not professional. My husband is Indian and we have a 12-year relationship. His support and guidance have been wonderful. I also made 3 trips to Mumbai prior to relocating and that was very helpful. In addition internet research on India and reading other's experiences helped
Moving to India Soon?
ExpatExchange's partner, International Moving Quotes, offers you a simple and hassle free solution to plan your move. You'll get up to 5 FREE quotes from trusted international movers. Takes 1 minute! No obligation. Save up to 40%. Only qualified and professional movers. Get your quotes now!
If they speak another language in your new country, do you speak the language? If yes, did you learn the language before you moved or while abroad? If no, are you planning to learn the language?
India speaks both Hindi and English. My husband speaks both so I have no issues. Yes I want to learn Hindi
Were you worried or concerned about culture shock before you moved abroad?
Yes
How significant was the culture shock you experienced when you moved abroad?
Mild to moderate.
Expats often talk about going through the "stages of culture shock." Examples include the honeymoon phase, the irritation-to-anger stage, the rejection of the culture stage, and the cultural adjustment phase. Do you feel like you went through these or any other stages as you settled into the new culture?
My husband and I lived apart due to Canada insane immigration, visa laws. We were married Feb 2011. I already experienced severe culture shock in Canada because I thought Canada was a free country.
Oh yes on the honeymoon phase. Both with Mumbai and my husband.
I did go through the missing my family and friends and the open spaces of Canada. I came from small town into a big city and that was an adjustment. At first I felt isolated in Mumbai and then like I did not fit in.
The first 6 months were the worst. Close to a year later I am fine. Mumbai is home. I will be going to Canada for Christmas and I know I will miss Mumbai India.
What, if any, were some of the changes you noticed in yourself that might have been caused by culture shock? These might include things such as anger, depression, anxiety, increased eating or drinking, frustration, homesickness, etc.
Some depression and homesickness at times. Anger at Canada's government. My health had gone down due to the trauma experienced in Canada. My health since arriving has improved greatly.
What are some things you appreciate most about the new culture?
Indians are wonderful, polite and funny.
What are the most challenging aspects of the new culture?
I work from home and this helps. I do miss being part of a small community and family
Do you have any advice or thoughts about culture shock you would like to share?
Stick with it. I have a good life in Mumbai. Share your experiences, photos and insights with family and friends.
More Expat Advice about Culture Shock in India

Write a Comment about this Expat Report