Expat Advice: Culture Shock in Nadi, Fiji

Share Your Experiences with Culture Shock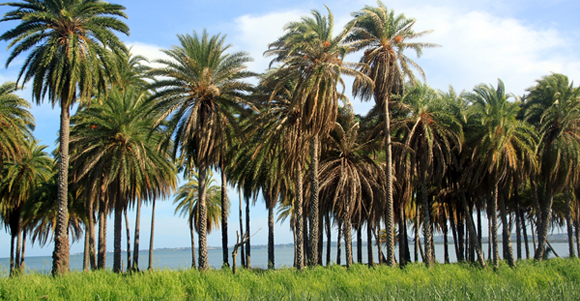 Nadi, Fiji
An expat in Nadi, Fiji discusses the ongoing challenges she's experienced living there. It's taken her several years to come to the realization that locals aren't (and never will be) empathetic.
What is the name of the city or town that you are reporting on?
Nadi
Did you receive any cross-cultural training for your move abroad? If yes, was it before or after the move?
No training, but worked here before the move.
Moving to Fiji soon?
If they speak another language in your new country, do you speak the language? If yes, did you learn the language before you moved or while abroad? If no, are you planning to learn the language?
3 language spoken in Fiji, have learnt some.
Were you worried or concerned about culture shock before you moved abroad?
Was aware of it, but not bothered.
How significant was the culture shock you experienced when you moved abroad?
not significant
Expats often talk about going through the "stages of culture shock." Examples include the honeymoon phase, the irritation-to-anger stage, the rejection of the culture stage, and the cultural adjustment phase. Do you feel like you went through these or any other stages as you settled into the new culture?
I will never get used to the lies, deceit, animal cruelty, racist nastiness, thieving and lack of empathy.
What, if any, were some of the changes you noticed in yourself that might have been caused by culture shock? These might include things such as anger, depression, anxiety, increased eating or drinking, frustration, homesickness, etc.
its taken 5 years for me to realize how bad it is, I find it difficult to believe what I see is real. Yes, have had 2 years of the above.
What are some things you appreciate most about the new culture?
Can't think of anything.
What are the most challenging aspects of the new culture?
Religion dictates most areas of life.
Did you "commit" any embarrassing or humorous cultural blunders? If you did and you'd like to share them, please do tell!
Neighbors unhappy about us mowing the lawn on a Sunday, was not funny.
Do you have any advice or thoughts about culture shock you would like to share?
Don't lower your standards, but understand the locals don't understand problem solving or empathy.
More Expat Advice about Culture Shock in Fiji
Write a Comment about this Expat Report