Expat Advice: Culture Shock in Goiania, Brazil

Share Your Experiences with Culture Shock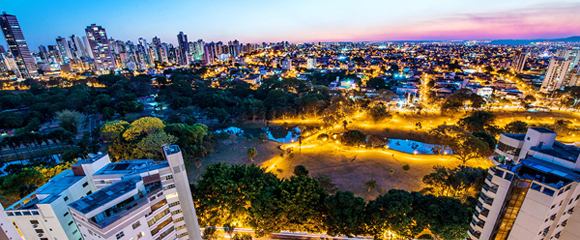 Goiania, Brazil
An expat who successfully acclimated to life in Goiania, Brazil shares tips for newcomers. He discusses Jetinho Brasilero, which is the Brazilian way of doing things and how that affected him.
What is the name of the city or town that you are reporting on?
Goiania
Did you receive any cross-cultural training for your move abroad? If yes, was it before or after the move?
No
Moving to Brazil Soon?
ExpatExchange's partner, International Moving Quotes, offers you a simple and hassle free solution to plan your move. You'll get up to 5 FREE quotes from trusted international movers. Takes 1 minute! No obligation. Save up to 40%. Only qualified and professional movers. Get your quotes now!
If they speak another language in your new country, do you speak the language? If yes, did you learn the language before you moved or while abroad? If no, are you planning to learn the language?
I purchased language program and studied at home. When I vacationed in Brazil, I actively practiced conversation.
Were you worried or concerned about culture shock before you moved abroad?
I had acclimated myself to the people here on previous visits. I had no misconceptions about the Brazilian people.
How significant was the culture shock you experienced when you moved abroad?
I kept my expectations low and so the "shock" was low as well.
Expats often talk about going through the "stages of culture shock." Examples include the honeymoon phase, the irritation-to-anger stage, the rejection of the culture stage, and the cultural adjustment phase. Do you feel like you went through these or any other stages as you settled into the new culture?
My process of acclimation allowed me to bypass the worst of these stages. By entering Brazil slowly, I was able to develop a network of trusted friends who protected me from the worst of this culture and advised me as to getting settled.
What, if any, were some of the changes you noticed in yourself that might have been caused by culture shock? These might include things such as anger, depression, anxiety, increased eating or drinking, frustration, homesickness, etc.
I am happy here. I had a plan and stuck to it. People are the same wherever you go. They just want to live in peace. This is not to say one should be naive about life.
What are some things you appreciate most about the new culture?
I love history. It shows what humans are capable of when they work together.
What are the most challenging aspects of the new culture?
Jetinho Brasilero is a social concept that tries to makes a great deal of bad social behavior appear cute. I don't do any of these things because in polite societies we have rules of behavior. If you accept Jetinho Brasilero as normal, then your frustration will become acquiescence and you can never truly be happy here.
Did you "commit" any embarrassing or humorous cultural blunders? If you did and you'd like to share them, please do tell!
When my sister in law cooked a particularly wonderful meal in celebration of our moving to Brasil, I said "I love you". Shock!!!!!!!!! I'm from New York City and this is a way of saying a great deal of emotional things in a compact way. Fortunately, I was able to explain myself and we all had a good laugh.
Do you have any advice or thoughts about culture shock you would like to share?
PREPARE!
More Expat Advice about Culture Shock in Brazil

Write a Comment about this Expat Report