Expat Advice: Culture Shock in San Rafael, Heredia, Costa Rica

Share Your Experiences with Culture Shock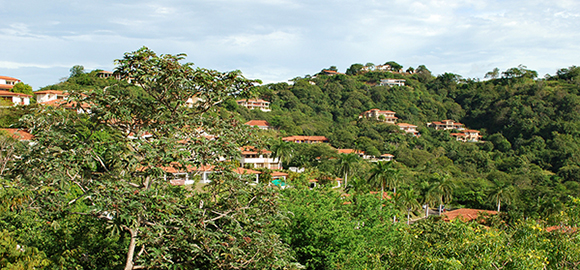 Homes in Costa Rica's Lanscape
An expat who has had some challenges with the culture in Costa Rica makes some pointed observations about his experiences.
What is the name of the city or town that you are reporting on?
San Rafael, Heredia
Did you receive any cross-cultural training for your move abroad? If yes, was it before or after the move?
Studying Spanish, visiting 6 times over 2 years.
Moving to Costa Rica soon?
If they speak another language in your new country, do you speak the language? If yes, did you learn the language before you moved or while abroad? If no, are you planning to learn the language?
Yes, I speak intermediate-advanced Spanish.
Were you worried or concerned about culture shock before you moved abroad?
Yes
How significant was the culture shock you experienced when you moved abroad?
Significant. Cultural and social mores are incredibly subtle yet profound. Do NOT believe what Hollywood and the US media 'sell' as nice, humble (their made up word) 'hispanics'!
Expats often talk about going through the "stages of culture shock." Examples include the honeymoon phase, the irritation-to-anger stage, the rejection of the culture stage, and the cultural adjustment phase. Do you feel like you went through these or any other stages as you settled into the new culture?
Yes, and I believe that after 2 years of visiting, and 3 years of living in the culture, I continue to go through these stages daily. The MYTH is that these stages are 'stable'. No! These stages are 'jello', because the cultural mores are 'jello'; 'mas o menos' doesn't just mean 'more or less', it's a way of life in Latin America!
What, if any, were some of the changes you noticed in yourself that might have been caused by culture shock? These might include things such as anger, depression, anxiety, increased eating or drinking, frustration, homesickness, etc.
Frustration, try harder, more frustration, noting that Latinos can be just as mean and rude as the rest of the world (sorry CNN!).
What are some things you appreciate most about the new culture?
Climate. Food. Music. Environment.
What are the most challenging aspects of the new culture?
Lack of individualism. Rampant conformity. One better understand exactly WHAT socialism means before diving in. Don't read the US educational system's biased propaganda. Study the culture you will be moving to, and always ask 'WHY?'!
Did you "commit" any embarrassing or humorous cultural blunders? If you did and you'd like to share them, please do tell!
No, other than attempting to make sense of their monetary denotations and being ripped off at stores by knowing and unethical employees. Why? Because to them I'm a gringo.
Do you have any advice or thoughts about culture shock you would like to share?
Accept others, but know that others will not always accept you because of your culture, your skin color and your heritage. Understand that there IS racism in Latin America! Remain yourself. Love your heritage. Seek out the best in the new culture. Be both an expatriate and a newly baptized Latino. Refuse to accept the derogatory word 'gringo!' Do not apologize for who you are. Do not apologize for the US! And do not give one iota about the thin-skin of Latins who blame all that's wrong in their world on the US.
More Expat Advice about Culture Shock in Costa Rica

Write a Comment about this Expat Report