Expat Advice: Retiring in New Providence, Bahamas

Share Your Experiences with Retiring Abroad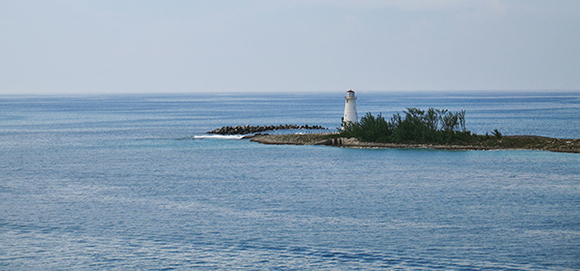 Nassau on New Providence, Bahamas
An expat retiree on New Providence, Bahamas, which is the home of the capital Nassau, offers valuable advice on how to retire there. Information on housing, health care, transportation, night life and more is provided.
What is the name of the city or town that you are reporting on?
New Providence
Why did you choose to retire abroad?
To enjoy warm weather the entire year and not have to deal with shoveling snow in the winter anymore.
Are you retired abroad all year or part of the year?
All year
Why did you choose the country you retired to?
We were living in Barbados, which is beautiful, but then moved to Bahamas because of its proximity and low cost flights to Florida. This way we could do trips to Florida when we needed things you could not find on the island or simply had island fever and had to spend a weekend on the mainland.
Did you ever live abroad before you retired abroad?
Yes, 3 years in Malta and 2 years in Barbados.
How long have you lived abroad since you retired abroad?
15 years
How many countries (other than your home country) have you lived in as a retiree?
3
What have been the most challenging aspects of being retired abroad?
Learning to relax and flow with the slower pace of the islands. Nothing gets done in a rush here and so you have to be ready to wait much longer periods for things like service installations then you would back in North America.
What have been the most rewarding aspects of being retired abroad?
Also learning to relax! We lived such stressful and fast paced lives that it was necessary for us to learn to relax and enjoy the moments.
What would you do differently if you were just starting the retire abroad process?
I think I would have liked to explore the idea of living on a houseboat. This would have allowed us more freedom to move around on the island (there are many neighbourhoods with canals) and even change islands easier.
What is life like for a retiree in your city and its surroundings? (Is there an active expat community? Cultural Attractions? Recreation? Nightlife?)
New Providence has a large expat community and it is easy to find other expats to hangout with. There are people of all nationalities and all financial situations ranging from Billionaires to retired school bus drivers so you can always find people that share interests with you. We have also found it amazing to speak with those who are nothing like us but give us a window into their world before living here. There are some forts and monuments to visit but cultural attractions are not really that great here as you would find in Europe or South America. We do have lots of water recreation and sports available for those who enjoy the beach and waves. The nightlife scene is very vibrant but you must be careful of which areas you go to. The more expensive areas are also the safer ones so be careful in the cheaper "bars".
What residency documents or visas did you need to obtain to retire in your host country? How difficult was this process? (Please describe)
You can get a permit to reside that basically allows you to live in Bahamas without working. This is fairly easy to get and you can renew it each time it comes due. A little more difficult to get is permanent residence which allows you to stay here permanently but requires an investment into the country normally in the form of a purchase of a home of at least $500,000 (the amount has gone up and will probably again in the coming years).
Did you buy a home or apartment, or rent one? Is this a difficult process? (Please describe)
When we first arrived we purchased a small condo which was rather easy to do. There are a lot of taxes and fess involved and the real estate laws are a little complicated here so it is highly recommended you get a good real estate agent involved and not purchase directly from the seller.
Financially, has living abroad in your host country met your expectations? Exceeded them?
New Providence, Bahamas is not a place that you will retire to with plans to extend your nest egg. The cost of living here is rather high and if you are looking for a place that will allow you to stretch your dollars then look at one of the family islands or another destination. The banking system is quite difficult for foreigners so be prepared to show a lot of paperwork to prove your money is legit and not from criminal activity. The attraction of New Providence for us was the ease of travel, proximity to the USA, English speaking language and favorable tax laws.
What are the most important financial considerations for retiring to your host country?
The housing market here is rather expensive. Make sure to take the time to look around and be sure of the areas before purchasing or renting your home. Also you will need a good healthcare program. A consultation with a doctor at a clinic will run about $110.00 USD before any additional tests or blood work. Find out about the utilities as Electricity and Water are two or our largest living expenses here.
How much can a retiree live on comfortably in your host country?
This is of course a loaded question as it depends on your personal level of comfort. As mentioned above there are billionaires living here and so they live a much higher living standard then your average retired couple. We also have teacher friends that are living here on their salaries in 1/12 apartments but living well and going out with friends so if you have enough income to get a permit to reside you can find a way to live here within that means.
Do you have access to quality medical care? (Please describe - is it close? Expensive?)
There are several clinics on the island as well as two large hospitals (one public and one private). We are also very close to Miami should you need a second opinion on something more serious. I personally have used the clinics and private hospital here without any issues. Most of the doctors are trained abroad and are quite competent.
Retiring in Bahamas? Choosing an expat health insurance provider is an important decision. Take a minute to get a quote from our trusted expat health insurance partner, CIGNA. Sponsored by CIGNA.
Is there a lot of crime where you live? (Please describe)
Yes, unfortunately the crime rate is fairly high. The Murder rate is extremely high for the population. Most of the crime happens in the sketchy areas and is drug or gang related so does not affect us directly. However be careful with your money in town as robberies are fairly common for those who do not take precautions.
Describe available transportation where you live. Do you need a car? Is there access to safe public transportation?
We have a car, we live outside of the city in a remote area and so a car is necessary for us. Cars are also fairly expensive here, you can import them from the USA but they will charge a large duty on them so expect to pay about twice the value of the same car in the USA whether you import or purchase here. Public transportation is available but not reliable. Most people ride in the back of passing pickup trucks to get around.
Is there high-speed internet access where you live?
Yes, but it is not stable and we also lose power quite often as they do load-sharing. It is common to lose power for half a day every other week. After Hurricane Matthew we lost power for 22 days and had lost internet for almost 3 months while they fixed the exterior lines in our neighborhood.
Do you have any other thoughts you would like to share about retiring abroad?
Be prepared to adapt to your new environment. Remember you are living in some one else's culture and you need to adapt to their way of life. Do not expect it to be like the country you came from or it will make you miserable. Have an open mind, try new things and when you feel frustrated just go with the flow and relax a little.
More Expat Advice about Retiring in Bahamas
Write a Comment about this Expat Report