Top 10 Tips for Repatriation to Australia
By Kay Barney
Summary: Kay Barney offers a great list of to dos before and during a repatriation to Australia. Her advice is universal and helpful for anyone repatriating.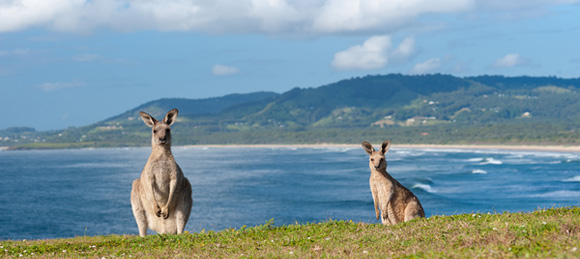 Whether you've been away for one year or ten, there is every chance that you've forgotten exactly what you had to do when you left Australia and just how much is involved when moving country. Repatriation can be especially disruptive for families and, if you've been away for a while, maybe there are a few more members to take care of this time around.
It's good to start planning 3 months or so in advance. Some things may even need to be planned further in advance. For example, notice periods on rental properties cannot always be broken at short notice.
1. Finances: Plan your finances, making sure there are available funds in Australia in a current account from which you can make and receive payments. Decide what, if any, accounts you need to retain in the host country. Keeping one open that can be operated via internet and from which you can make international transfers is a great idea, especially if there are outstanding things you need to do after you've left.
2. Tax: Plan you tax arrangements. Depending on the country, you may have been filing tax returns in both the host country and in Australia. Make sure the tax authorities know you are leaving, and arrange for an agent to help complete your tax return.
3. Freight & Insurance: Choose a reputable freight company. The cheapest is not necessarily the best. As part of this, arrange freight insurance. The freight company will usually provide one with their quotation. Make an inventory of everything you are packing with approximate valuations. Make sure you also have travel insurance as you may be travelling with a lot of your most valuable possessions. Check that the policy limits are appropriate for your valuable items.
4. Documentation: Keep key documents with you, with copies (or scanned electronic versions) emailed or store electronically and travelling separately from you. Have a folder of "Day 1" documents that include passport, proof of address, drivers licence as well as a copy of your freight inventory. It is also good to have copies of birth certificates for all members of the family, and other documentation like school reports to hand. If you've been away for a while, you may have built up a medical history abroad. Contact your family's medical practice well in advance to retrieve copies of all records to take home with you.
5. Utilities and Services: Give notice to all utilities and services, and in the case of the former arrange for meter readings and final payment accounts to be sent to your new address. Don't forget to give notice to gym memberships – some require advance notice. Some of these may have been paid annually with the provision for a refund under early termination.
6. Changes of Address and Mail: Get your changes of address done, and arrange for all your mail to be forwarded to your address in Australia. Setting this up for 6 or 12 months is a good idea. Of course most of these actions related to extracting yourself from the host country. There are, equally, things to do in Australia.
7. Job Hunt: It may be important to you to secure employment before you return. Even if you do this, agreeing a start date a few weeks after your arrival can provide important breathing space to get settled back home.
8. Schools: If you are travelling with the family, schools are best organised well in advance. Make sure you speak with the administrator who manages allocation of places. Understand the criteria for admission, and keep in regular touch. In some areas school admission is quite a dynamic thing. Even if places are not immediately available, get on the waiting list and understand how many are ahead of you. Things can change quickly.
9. Healthcare: Make sure your health insurance and Medicare records are up to date, and that your insurance coverage is activated from your first day back.
10. Accommodation: Securing a place to live in advance of returning gives great peace of mind. And with the internet, you have easily research places that suit your needs. If you have been away for a while, consider renting for your first year back. This has many advantages, as you may find your plans change after having been back for a while and, in any case, it allows you time to find a home to buy that really meets your needs. Make contact with Estate Agents in the area you want to live to keep an eye out for what you need. A friendly Agent can tip you off, or even given you first refusal on new places coming onto the market.
11. Packing your bags: Make sure you have clothing that is appropriate for the climate at your destination, and pack enough items so that you are covered for up to 3 months while your containerised freight arrives. So think about the current season and the next one.
Good planning can help reduce the stress of an international move. Write down a clear list of all the things you have to do in the host country and in Australia, broken down into the timing by which things have to be done, e.g., month ahead, last week, day before the move, day of the move etc. Make sure everyone in the family has the chance to so say their farewells. If you have children, explain why you are moving and give them time to adjust. They may have made life-long friends, and with email and Skype conferencing they can easily keep in touch. Who knows, you might have visitors from abroad before you know it!
About the Author
Kay Barney is founder of Corporate Housing. In 1999, Kay and her husband were relocated to Melbourne. Arriving in Melbourne, with a one year old son, they was faced with the daunting task of finding a new home whilst living in cramped and expensive serviced apartment accommodation. The process was incredibly frustrating, exhausting and disappointing. Kay realised that there must be many people who find themselves in similar situations and the idea for Corporate Housing was born from this experience. In her spare time, Kay enjoys horse-riding, renovating her home and spending time with her family.

Write a Comment about this Article
First Published: Jul 06, 2013