Share Your Healthcare Experiences
Expat Health Insurance & Medical Care
An expat in Altea, Spain shares her experiences with expat health care and insurance. Topics covered include costs, medications, quality of health care, medical procedures abroad and more.
Expat Healthcare Advice for Altea
Although the primary care from physicians and the local hospital/clinic are generally adequate, I recommend getting a second opinion before accepting a recommendation for major treatment like surgery, even though you will likely have to pay that out of pocket. Doctors, treatments, medications are dramatically less expensive here. Custom orthotics would have cost me approximately $300 in the US, but are $45 here.
Emergency Medical Care in Altea
On my plan, there are two large private clinics/hospitals in Benidorm which is about a 45 minute bus ride or 20 minute car ride. I have heard and experienced both good treatment at these facilities, and also poor treatment, like a man I know who had surgery for a broken leg after being struck by a car. They botched it and he had to have multiple surgeries to correct it. I had to make multiple trips for assessment and feedback.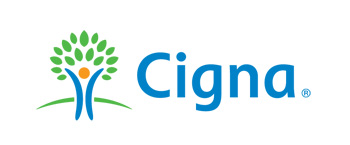 Choosing an expat health insurance provider is an important decision. Get a quote from our trusted expat health insurance partner, CIGNA. With Cigna Global Health Options, you can create an international health insurance plan that's perfectly tailored for the needs of you and your family.
Quality of Healthcare in Surrounding Area
I have not had serious health problems, but did seek out a podiatry specialist for alternative treatment for foot pain from Freiberg's. The IMED doctor told me I need to have part of the second and third bone in my foot cut out. The podiatrist (who has multiple locations in this area of the Costa Blanca) used laser and made me custom orthotics and gave me exercises which helped immensely.
Prescription Medicines
Most medications are available at pharmacies without a prescription. Bring old medication bottle or written info with name and dosage. They may have a different name. I always check via internet to make sure what I got is the correct medication and dosage. Certain prescriptions like antibiotics require a prescription. Most medications are extremely inexpensive.
Expat Health Insurance in Spain
My policy costs 1017 Euros or about $1109 annually. It can also be paid monthly through a bank deduction. There is no co-pay, which is the requirement for the Spanish visa, so most treatment is included, but not prescriptions or outside consultation.
Quality of Healthcare Compared to Home
[ ] Better
[x] Somewhat Better
[ ] Same
[ ] Somewhat Worse
[ ] Worse

Availability of Medical Care Compared to Home
[ ] Better
[ ] Somewhat Better
[x] Same
[ ] Somewhat Worse
[ ] Worse

Primary Method of Payment for Medical Care
[ ] International Health Insurance
[x] Insurance Purchased in the Country I Live Abroad In
[ ] Out of Pocket
[ ] Social Program (Medicare, Nationalized Health Insurance or Similar)
[ ] Other

Comments