Expat Health Insurance & Healthcare Guide to Brazil
Expats share their experiences with healthcare and expat health insurance in Brazil.
Share Your Healthcare Experiences
Share Your Childbirth Experiences
Our new Expat Healthcare Guide is designed to collect and share information about expat healthcare and expat health insurance from expats in Brazil. If you are already living in Brazil, please take a few minutes to answer several questions in our Expat Healthcare Report.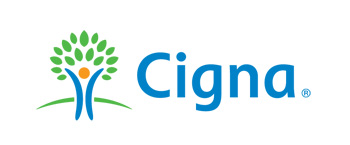 Choosing an expat health insurance provider is an important decision. Get a quote from our trusted expat health insurance partner, CIGNA. With Cigna Global Health Options, you can create an international health insurance plan that's perfectly tailored for the needs of you and your family.
I had my baby at Pro Matre cause Albert Einstein was full, but I dont regret it. We dont use any kind of health insurance, so we payed ir from our pockets. I spent 6 days there, 2 on ICU. And my daughter 12 days, all of them on neo ICU. I had all the support I need, even psychological care. The staff is great, and gives a lot of help with whatever we need.
I moved to Brasil when I was 5 months pregnant with a pre-existing 'clotting' problem so was initially worried about the facilities and care but the pre-natal care was absolutely fantastic and the doctors spoke English (which was a major bonus!). Although most Brasilians choose C-Section I requested a natural birth and they accommodated my wishes and I was not pushed into choosing to have a C-Section. With my second pregnancy there were complications and at a late stage in my pregnancy I was advised that a C-Section would be best for both myself and the baby but felt happy that this was the best advice. Both births were at the Perinatal in Laranjeiras and this is a private maternity hospital with top notch facilities and en-suite rooms (so my husband was able to work and stay with me using the internet access in the office area and the nurses made him up a bed in the evenings)
Pain management can be whatever you choose, they do not believe that a woman has to suffer during childbirth and for my first, natural birth I had an epidural. During my second birth my husband was also with me during the C-Section and got to see 'baby' coming out and cut the cord and they also pulled the screen down when they pulled him out so I could see him too. It was a very relaxed, happy procedure with music and chatting. You can also choose to have the birth filmed and although I didn't choose this option at the time think it's a lovely idea (for private viewing!)
Aftercare is wonderful and you can choose to have your baby with you in the room or they will take care of them in the baby unit and let you rest if you choose, just bringing baby up at feed times.
For my first I was in the hospital 3 nights and with the C-Section 4 nights but I felt able to go home after that - although if you're unsure and feel you need more time you are not rushed out.
I think both my births were a positive wonderful experience and I would recommend Rio for any type of health issues as the care is fantastic (private care at least!)
I gave birth at Perinatal which is maternity hospital located in Laranjeiras. I stayed there for 4 days in a wonderful suite which looked more like a hotel room than a hospital room. It had an adjoining room which allowed me to receive my visitors without them crowding my hospital bed and had enough space for my husband and my 4-year old boy to stay. I had a C-section and my doctor and the nurses did everything to make my delivery a safe and comfortable one.