Expat Health Insurance & Healthcare Guide to Mexico
Expats share their experiences with healthcare and expat health insurance in Mexico.
Share Your Healthcare Experiences
Share Your Childbirth Experiences
Expat Health Insurance & Medical Care
An expat in Monterrey, Mexico discusses the cost of prescription medicines, proximity of hospitals and public vs. private health insurance.
Submitted By
barquentine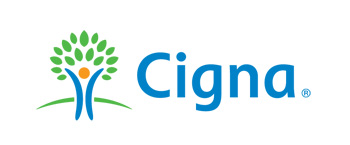 Choosing an expat health insurance provider is an important decision. Get a quote from our trusted expat health insurance partner, CIGNA. With Cigna Global Health Options, you can create an international health insurance plan that's perfectly tailored for the needs of you and your family.
Expat Health Insurance & Medical Care
Cruz Roja (Red Cross) provides emergency transport to public hospital. Torre Hakim is filled with doctor's offices as well as Hospital Angels. There are a number of Centro de Salud within the city providing basic care.
Submitted By
joaquinx
Expat Health Insurance & Medical Care
An expat in Monterrey, Mexico shares her thoughts about the expat health insurance, the health care system in Monterrey, medical facilities and much more.
Submitted By
barquentine
As Clara is my first child, I really had no preconceived idea as to how the experience would be. OK, I knew it would be by-and-large unpleasant, so I was never expecting to enjoy the experience. Plus, we moved from Toluca to Saltillo when I was 7 months pregnant, so at times it felt like we were flying by the seat of our pants.
Our obstetrician is affiliated with the Hospital Universitario (a teaching hospital for the Universidad Autonoma de Coahuila). Originally, I thought this was a private institution, and while our private insurance paid for the entire birth (minus the pediatrician) it was listed on Clara's hospital birth record as a public institution. So I'm curious if IMSS would cover the cost of a birth there. However, I have no answers on that.
We went into the hospital at 10pm (after beginning labor at 6am. I was trying to limit the amount of time I had to spend in the hospital). But at 10pm I really wanted some drugs. Unfortunately, there was not an anesthesiologist on duty that late in the day, and it took the better part of two hours to track him down. Boo.
In talking with other friends who've had babies in Mexico, it seems that mothers are not usually given the choice of a non-medicated birth (no complaints here), but that they may wait to dispense those good drugs for longer than they might in the US. However, not having ever given birth in the US, I really don't know. (And I do realize that showing up in the middle of the night is not ideal for any doctor, so maybe that experience is not universal.)
We were in the hospital for maybe 36 hours. I believe that we could have stayed longer, but my husband and I were ready to be home.
Overall, it was a positive experience. It would have been more positive without an episiotomy, but, among my conversations wtih my friends, this seems to be a common experience, too.