Expat Health Insurance & Healthcare Guide to Netherlands
Expats share their experiences with healthcare and expat health insurance in Netherlands.
Share Your Healthcare Experiences
Share Your Childbirth Experiences
Our new Expat Healthcare Guide is designed to collect and share information about expat healthcare and expat health insurance from expats in Netherlands. If you are already living in Netherlands, please take a few minutes to answer several questions in our Expat Healthcare Report.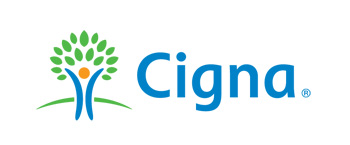 Choosing an expat health insurance provider is an important decision. Get a quote from our trusted expat health insurance partner, CIGNA. With Cigna Global Health Options, you can create an international health insurance plan that's perfectly tailored for the needs of you and your family.
My son was born at the main hospital here in Dordrecht. We were planning a homebirth, but I had to deliver at the hospital due to medical reasons.
They broke my water at 1 pm, and I was later given an IV to onset the contractions. That was was not fun, but it wasn't too bad. I gave birth to my son just after 9 pm.
We stayed overnight at the hospital for observation, and we were released to go home later the next morning.
Overall, I had a great birth experience. The medical staff was very friendly, understanding, and helpful. They also spoke an adequate amount of English, which was great.
I had wonderful prenatal care at the local hospital Antonious, which I was not surprised to find out is the best natal unit in Holland. I was seen regularily and they took amazing care of me. I had two misscarriages before this pregnancy so was very nervous in the first 12 weeks. Whenever I thought something was wrong I would call the natal unit and speak to a midwife for reasurrance. They even let me come in for extra scans when I was very scared I had lost the baby again. I cannot fault the care and medical services I received through my whole pregnancy. I went into labour 11days early, I had excellent care at the hospital but due to a very fast labour and my son being breech I finally ended up having a c-section. I had made a birth plan and discussed it with my midwifes and I had requested an epi which I could have had, so there was not problem with that, however my labour just went to fast and was complicated by him being breech so there as no time for the epi in the end. The after care is amazing. I had a private room and my husband could stay the night with us. The nurses came to check on us regularily and gave great advice. When I went home, I had a wonderful Kramzorg (which is basically a nurse specializing in mums/babies)who took care of me, my son, gave breast feeding support, fed me, cared for my c-section wound, weighed my baby everyday, recorded his growth, taught my husband to bath our son and take his tempreture etc and even did the housework. It was unbelievably wonderful - it made my transistion into motherhood so much easier. I never had any feelings of fear, or worry in that first week which meant when she left I felt confident I could do it on my own. When I hear of my cousins experiences in the UK I feel so lucky I had my baby here in the Netherlands. It is such a shame this service is not available to women in the UK.
My first: I laboured at home with my male first line midwife and then left for hospital at 4cm. I pushed for an hour but he had no choice but to call the gynae. after a failed vacuum he was born by c/s.
My second I laboured in hospital with the second line midwife until 7 cm and then they decided to do a c/s -- with both c/s I had an epidural.
The kraamzorg was fantastic in both cases. You get 8-10 days, minus the days you are in hospital.
In the Netherlands if you have an uncomplicated pregnancy you can choose to give birth at home or in a hospital. I had high blood pressure so I had to give birth in a hospital. Women here do not receive an epidural unless the doctor or midwife thinks you need it. Natural childbirth is the norm here and that's what I had. Since my son was born almost 4 weeks early we both stayed in the hospital for 2 nights. Normally women go home very soon after the birth, within a few hours or so. I did have a positive experience but I would have liked an epidural! The great thing about the Netherlands is that you get home help after the baby is born. A specially trained home healthcare worker came to my house for 8 days, 6 hours a day. She helped take care of the baby, showed us how to take care of the baby and did housework! She was especially helpful with breast feeding!