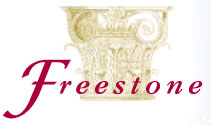 Planning to relocate in Paris? Make it easy & secure with a professional mobility partner. Corporate housing. Mid and long-term furnished rentals (3 months up to 3 years).
Web Site:
Contact Name:
Arnaud
Phone:
+ 33.1.47.20.32.18
E-mail:
Fax:
+ 33.1.47.20.32.57
Address:
20 avenue de Messine
PARIS
FRANCE
75008
Arnaud POITEVIN has 18 years of experience and a perfect knowledge of this market, having the trust of dozens of major companies, thousands of expatriates and owners, based on a loyal relationship and the satisfaction of both parts.
Arnaud POITEVIN will provide you not only an accurate selection of properties (studios, apartments, houses) in the most residential neighbourhoods, or in more hip and lively ones. Helpful assistance throughout the entire lease. Our commitments: an exclusive portfolio with a high level of quality standards, assistance & advice guaranteed.
Our list of certified customers include:
General Electric - L'Oreal - IBM - Lexmark - Alcan - Accenture - Nestle - Danone - Unilever - American Express - AIG Europe - Nissan - Deloitte - Procter & Gamble - Eurodisney - Ernst & Young - Bosch - Schlumberger - Technip - Sara Lee Gillette - Business Objects - All relocation companies and many others