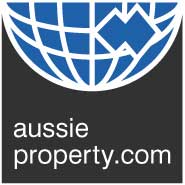 Simply the best information site for anyone interested in Australian property. Unique Property Investors Tool Box, Special Reports, News Articles & Property Search. All Available Free of Charge
Web Site:
Contact Name:
Steve Douglas
Phone:
+65 62933858
E-mail:
Fax:
+65 62934332
Address:
#17-01 Sim Lim Tower
10 Jalan Besar
Singapore
208787
If you own or are looking for an Australian property, then this site is a must visit experience.
Full information on all aspects of property ownership, legals issues, taxation and finance to ensure you know exactly how to maximise your investment decision.
Unique Property Inevstors Tool Box to calculate the Taxation, Finance, Investment Return and oher financial issues affecting you as an investor including borrowing in different currencies.
Access to some of the best properties from all around Australia with a guarenteed "In Australia" price policy for your protection. Special Reports and information for Aussie Expats, Intended Migrants and Overseas based Investors.
All available Free on line