Expat Advice: Living in Lyon, France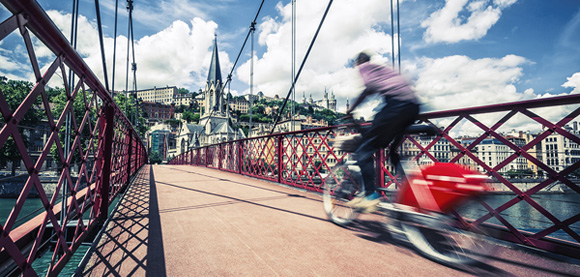 Lyon, France
A Polish expat in Lyon, France talks about expat life in this beautiful, historic city. She appreciates how locals love their city, their food -- and truly enjoy life. She also appreciates how family oriented it is in Lyon!
What is the name of the city or town that you are reporting on?
Lyon
How long have you lived there?
8 months
What activities, clubs and organizations would you recommend to newcomers to help them meet others?
I have been nicely surprised on how big the community of expats is in France. We are lucky to have:
meetup.com/cities/fr/lyon/ - smaller groups of expats who organizes meetings close to their interests
onlylyon.com - very useful for info and events happening in Lyon
internations.org/start, which actively organizes events for expats
In terms of religious, racial, economic and cultural diversity, are the people of this city or town diverse? Are they accepting of differences? Describe.
There is no problems with this here. There are many churches different religious groups you can attend. I didn't feel any pressure but only welcomed in new communities.
What are the main industries in this city? What types of career opportunities commonly exist? How do most people find new jobs?
Lyon is an old city with a great history but it has been developing and there have been made many investments recently which are being carried on. The modern Lyon has been created. So we have the Confuance district with new buildings, we have new modern museums, we have new shopping centres and mostly new companies invest in here. There are new start ups also appearing in Lyon. You can find work in new type of industries like online space as well as very established brands are here. Lyon is a headquarter of Interpol and Euronews just to name a few.
If a friend of yours was thinking of moving to this city or town from far away, what other advice would you give them.
Well, firstly - great to hear that there is nothing to wait for. Just start learning some French...take few documents with yourself as France seems to like red tape very much and you need papers for everything! Take some birth certificates for sure. Don't worry about the accommodation because here in Lyon you will get many estate agencies to help you out and they speak English! And mostly...read some blogs, forums, expats websites which will provide you with the up to date info! And if you have any question or want to explore more, have a look at my blog: shopaholicfromhome.com where I continue discovering France & Lyon.
Moving to France soon?
More Expat Advice about Living in France

Write a Comment about this Expat Report