Expat Advice: Having a Baby in Granada

Share Your Experiences Having a Baby Abroad
What is the name of the city or town that you are reporting on?
Granada
How recently did you give birth in the country that you are reporting on?
9 months ago
Describe your experience giving birth there. What type of facility did you go to? What (if any) type of pain management did you use? How long did you stay in the hospital? Was it a positive experience? Etc...
I went to the local state hospital (Maternity and childrens) everything was great, the midwives were very helpful with breathing techniques and changing positions. I had an epidural with a weak dose and I could still move around. I stayed in for 36 hours. I found it a lot better than I had heard, no shaving, enema or forced episiotomy, my baby was delivered straight onto my chest and the midwife helped latch her on. Then once in my room she showed me various feeding techniques and explained the main problems I would encounter. It was a 100% positive experience and we are planning a repeat performance.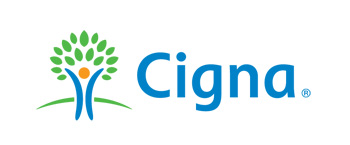 Choosing an expat health insurance provider is an important decision. Get a quote from our trusted expat health insurance partner, CIGNA. With Cigna Global Health Options, you can create an international health insurance plan that's perfectly tailored for the needs of you and your family.
How did you choose your doctor, midwife or other type of medical professional?
I went to the midwife at our local GP surgery and the hospital is the one serving our village.
If you were to have another child in this country, would you do anything differently in terms of preparation and/or the delivery?
I wouldnt take so many things, as everything was provided. I would try to get released a day earlier as 2 days stuck in bed was killing me!
If a friend of yours living in the same country were expecting, what advice would you give her?
To ask about the antenatal classes run by the midwife. They're not advertised and I just asked if there were any private ones, and it turned out that she ran classes.
More Expat Advice about Having a Baby in Spain
Write a Comment about this Expat Report