Expat Advice: Having a Baby in Luxembourg

Share Your Experiences Having a Baby Abroad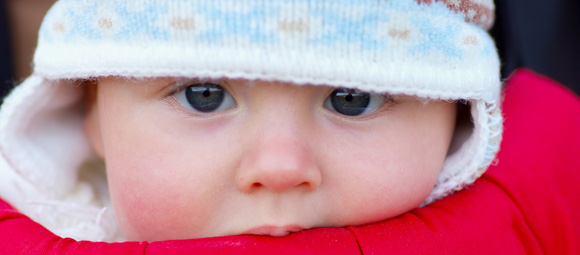 One expat mom shares her experiences having a baby in Luxembourg. She had a great hospital experience, was grateful for the home visits from the midwife and noted that moms who work get an extra month off if they breastfeed.
What is the name of the city or town that you are reporting on?
Luxembourg
How recently did you give birth in the country that you are reporting on?
2010
Describe your experience giving birth there. What type of facility did you go to? What (if any) type of pain management did you use? How long did you stay in the hospital? Was it a positive experience? Etc...
I did not attend the birthing class (my friend went to the class that the Maternite offered (which is free 8 sessions of birth preparation, taught in French). The most important thing is to learn how to breath during labor.
I gave birth at the Maternité Grande Duchesse Charlotte (the other one in Kirchberg I heard is also good). I stayed for 5 days (I had a normal/natural delivery but I had some difficulty with breastfeeding). I shared a room with another lady, and she's pleasant, so I actually enjoyed having a roommate.
The whole experience was wonderful, I could always ring the bell when my baby cried or when I needed something. I was new to the motherhood, so I really had no clue what to do, how to breastfeed, how to change diaper, and so on. The staff insisted that I ring the bell whenever I needed anything. The food was great. The facility was excellent. I'm very pleased with my stay at Maternite.
After I went back home, I was entitled to 3 visits from the midwife. She came and checked my baby, weighed him, and checked on me too. It was great! I chose a midwife that my neighbor recommended, but if you don't know anyone, the hospital will arrange for you.
Also, there are papers you will need to fill out to get the allocations, but don't worry, the hospital or the doctor will tell you, and give you the form.
If you work, you will get one extra month off if you breastfeed your baby. This paper can be given to you when you go for the check up 1 month after you give birth.
Expat Health Insurance
How did you choose your doctor, midwife or other type of medical professional?
I needed a doctor who could speak english, so went to American embassy's website and found a list of recommended doctors. http://luxembourg.usembassy.gov/doctors.html
I chose Dr. Borsi, and I'm happy and comfortable with him. He did not deliver my baby since he was away that day, however his partner was in charge, and he was good too.
If you were to have another child in this country, would you do anything differently in terms of preparation and/or the delivery?
I would do the same.
If a friend of yours living in the same country were expecting, what advice would you give her?
-Visit the hospital before giving birth to familiarize yourself.
-Practice breathing in advance
-Choose and book a place in creche well in advance if you plan to send your baby to creche. After you give birth, you will be tired and very busy to do anything but taking care of your baby, and yourself.
-Meet with other expecting moms before you give birth if you have chance. I became food friends with a few expecting mothers and we have supported each other a great deal. You can meet them through the meetings of BabyWellclinic. I met mine through French class, and also two of them are my neighbors.
More Expat Advice about Having a Baby in Luxembourg

Write a Comment about this Expat Report