Moving Abroad: Stress Abroad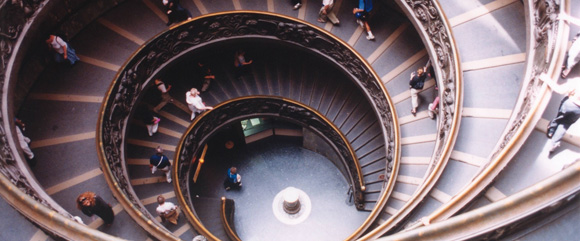 Tips for Handling Stress Overseas
When Pulling Your Hair Out Just Isn't Enough: 15 Ways to Cure the Stressed Out Expat
By Heather Domnick
It only takes six weeks and one foreign language for the average expat to figure out that life overseas is not for the faint of heart. The non expat back home tending to their own home might scoff at that remark, knowing that some of us abroad have deliberately outsourced our old domestic selves to household help in exchange for a life of unemployment and play groups.
So I've learned to keep my complaining local, where my problems are more "appreciated." And, let me stress, I've had plenty of problems and a surprising amount of appreciation. In my first year and half in Latin America, I've gone through three generations of Christmas ornament eating rats; one landlord with brain chemistry issues; three ruptured house water lines that led to a total of two weeks without hot water -- in the wintertime; spontaneous electrical blackouts in only one half of the house that keep us on our toes (and knees) searching for extension cords; a stubborn roof leak that found its way to my office printer (which hasn't printed the same since) and, after almost a full year of living without Dr Pepper and Cool Whip, the ants that emerge without notice or a predictable schedule from the cracks in my floors, invaded my yet untouched, you-can't- buy-'em-here Tootsie Roll Pops. By the time my first home leave came to be, my sanity was hanging by a very, very thin thread.
What is stress?
According to thinkquest.org "stress is a particular pattern of disturbing psychological and physiological reactions that occur when an environment event threatens important motives and taxes one's ability to cope. In plain English, stress is the "wear and tear" our bodies experience as we adjust to our continually changing environment." Sound familiar?
Common Symptoms of Stress
The Mayo Clinic divides up stress by how it affects a person's body, mind and behavior. From headaches to insomnia, anxiety to depression, the symptoms of stress run the gamut. Click here for a detailed explanation.
Top Ten Reasons why Expats get stressed.
1) Long and unusual work hours due to doing business in different time zones and a 70%-of-the-year travel schedule for the working spouse.
2) A "trailing expat spouse" who has given up a career to move abroad with his or her working spouse and is adjusting to not only a new country, but a new lifestyle.
3) New stresses for our expat children: a new school, new multi-cultural friends, a different native language, new teachers and teaching methods, and not to mention, full immersion into a culture other than their own.
4) As new expats, our most comfortable support system of friends and family have gone from being neighbors and parents to voices on the phone or words on an email. Creating a new local support system takes a lot of time and emotional energy, and can be a stressful endeavor, especially for first time expats.
5) A certain amount of lost independence due to language barriers is stressful, making everything from arranging for house repairs to ordering a pizza over the phone very frustrating.
6) The dynamics of an expat marriage inevitably change with the new responsibilities and roles that come along with a move overseas, creating a certain amount of stress for each spouse.
7) For "Single Global Professionals," between building a social network outside of work without the benefit of a spouse, and not having a sense of "community" or roots, being abroad alone can be both a stressful and lonely place to be.
8) Finances. In many instances, home leaves, house hold expenses and medical procedures/visits are all paid out-of-pocket before employer reimbursement (depending on your employer situation), so having a healthy savings account and good credit is a must to move abroad.
9) Being Unhappy. Having a negative attitude or feelings about where you are; unrealistic expectations of your new life in your new country, and expecting perfectionism from yourself and the culture around you is a breeding ground for self-induced stress and a recipe for marital unhappiness. Your unhappiness is a feeling even your children pick up on.
10) Poor stress coping skills.
How any expat (even the stubborn ones) can beat the expat stress blues.
1. Don't sweat the small stuff. Start by adopting Reinhold Niebuhr's very smart motto:
God, grant me the serenity to accept the things I cannot change; the courage to change the things I can; and the wisdom to know the difference.
If you're a perfectionist, learn to be flexible. If you're the serious type, find (or develop) your sense of humor; for couples, as difficult as it is to do when they're all happening at once, keep the house/finance/school matters into perspective. Tackle them one by one, and take it day by day. If all else fails, seek counseling for fresh ideas on coping skills, even if it's done over the phone.
2. Own Where You Are. Ownership will give you a sense of belonging no matter where you might land. You can achieve this by learning how get around this city on your own; picking up the language the best you can and shaking "the new city" fears.
3. Join an organization. You needn't be a Canadian or American to join The American Association and The Canadian Association, both of which contain many smaller organizations, ranging from children's play groups to local volunteer opportunities. Their monthly general meetings offer activity sign ups, interesting lectures and vendors, but one of their best uses is for meeting new people. Keeping your circle of good friends small and acquaintances large is like taking an insurance policy out on your sanity.
4. Keep the faith. Being overseas is a great time to renew or maintain your religion because, like #1 suggests, there are days when all you can rely on to keep your sanity is your faith, whatever that may be.
5. Be an initiator. Take an active role in something you enjoy and invite a friend to come along. Don't wait around for people to call and invite you out, instead, you be the one to pick up the phone to say "Hey! What are you doing today?" because remember, the door swings both ways and the phone might just stop ringing.
6. Be social, even if you're not. Force yourself to accept the invitation to a neighborhood coffee, even if you're not normally a social butterfly, and go on the American Association daytrip when you'd rather stay home and scream into your pillow.
7. Exercise. Exercising is a great way to combat stress. Consider joining a gym, sports club or country club. Some American Associations have hiking groups and daily walking groups as well. If team sports are your thing, try contacting the local international school for adult league weekend baseball/basketball or checking the English newspapers for similar events. If relaxation is more of what you're looking for, ask around about Pilates, Yoga or Tai Chi Classes. They have become world-wide favorites and language barriers are no issues with these more body-oriented activities.
8. Find the permanent or long-term expats in your area and ask for help. Over the many years they've been abroad, "permanent expats" have collected and retained some of the best information for getting things done right the first time. From the most reliable fumigators, to how they pulled through the difficult times as an outsider, it is these life long expats who tend to reflect a much less dire attitude to our problems, having long ago learned to adopt the attitude that there is a solution to every problem.
9. Stay far, far away from negative people. There's a difference between "Negative People" and "Complainers". Those who are stuck in a perpetual negativity that know no cultural boundaries are called Negative People. Complainers on the other hand, are only temporarily stuck. The complainer (I'm self confessed) is simply going through a rough patch, needing a listening ear, some seasoned advice and a kick in the pants to move on. The trick for the new expat is to know the difference between a complainer and the negative person, accept that it's perfectly okay to be an occasional complainer (in fact, it's expected) and move on. Don't get sucked into hanging out with people with permanent bad attitudes.
With CIGNA Global Health Options you can create an international health insurance plan that's perfectly tailored for the needs of you and your family. We provide the reassurance of comprehensive core cover, and the flexibility of adding as many extra benefits as you want to ensure you have a plan perfectly suited to your needs.
10. Create a new "normal". Whether you're single or have a family, creating a new routine is essential to feeling normal again in your new location. For expat families, some of the most important parts of your "new normal" should consist of regular, predictable time together and keeping as many parts as your "old normal" as you can.
For adults it comes down to honoring your "outside of work time." Keep any commitments that have to do with your personal well being, like a daily walk alone, meeting a weekly/monthly group of friends or stopping in for a daily cup of your favorite coffee.
For couples, an important part of creating a "new normal" is identifying and agreeing upon new familial responsibilities. They should be adhered to, respected and open to future revisions. Regular date nights (alone) are a must, so find a good babysitter, and weekend time out side of the house is a good compromise between the traveling spouse and the never-leave-the-city spouse/kids, even if it's just to lunch and the park.
11. If you've never been Flexible Before, There's no Better Time to Start Than Now. Get rid of the "I'd never do that" and replace it with "I should consider that." Replace "That's just not for me" with "I could make this work." Learn to say "never say never;" be flexible even when every inch of your being begs for perfection; and when someone tells you "this is how other expats do things around here," force yourself to think out of the expat box and look for alternatives. This goes for deciding between the international school and local schools (because not every international school is suited for the expat child). And, it applies to the house versus apartment dilemma... because when the potential of having a nightmare of a house is great (believe me, it happens), having a balcony instead of a sprawling yard isn't such a big deal in the end. At least you'll have your sanity.
12. Change your attitude. Trailing expats spouses: think of your assignment abroad as a three-year vacation from work and more time to spend with your kids that you may not have had before and may not come your way again. Families or single global professionals can look at it as being a fantastic opportunity to travel to places that were once too far and expensive to reach. If you're the employed expat, leave work at the front door so that you can be mentally "present" for your family when you're home. And for those of you who live by the "home leave count down calendar," ease off it a bit and try living and enjoying the day you're in. Being overseas is a great time in your life to give back by volunteering to the needy or hone in on a hobby you haven't had time for. Aim to be one of those positive people others gravitate towards.
13. Stay in touch with loved ones. Today, far different from my first experience as an expat 25 years ago, there are many inexpensive and easy ways to stay in touch with friends and family from long distances. Start by creating an email account (two good ones are gmail.com and yahoo.com); create a blog (http://www.blogger.com/start); share photos online (http://www.shutterfly.com); find a cheap calling plan (http://www.nobelcom.com and http://www.skype.com/helloagain.html).
14. Get to know the local people first hand, not just through books or cross-cultural training. By having friends from the culture you're immersed in, you can better understand what they do and why they do it, dispelling any bad expat rumors and giving you a view of their world that only they can give. It's invaluable.
15. Finally, relish every moment of your journey, and live it as if you may not pass that way again. As Mark Twain once put it, "Twenty years from now you will be more disappointed by the things that you didn't do than by the ones you did do. So throw off the bowlines. Sail away from the safe harbor. Catch the trade winds in your sails. Explore. Dream. Discover."
Are you tired of calling up random removal companies to quote for your international move? Tired of telling the same story every time? ExpatExchange's new partner, International Moving Quotes, offers you a simple and hassle free solution to plan your move.
This Issue Written by Heather Domnick
Heather Domnick is a freelance writer and mother of three Third Culture Kids who over the past thirty years has traversed the globe from the seas of Lima, Peru to the islands of Indonesia, discovering first hand that there's a whole lot of living outside of Central Illinois.