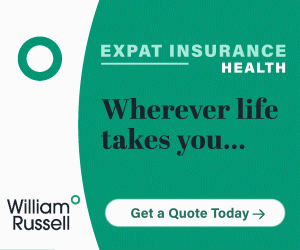 An Expat Talks about Living in Basel, Switzerland

Create an Expat Profile for Your City or Town
What is the name of the city or town that you are reporting on?
Basel
How long have you lived there?
2 years
What activities, clubs and organizations would you recommend to newcomers to help them meet others?
American Women's Club
In terms of religious, racial, economic and cultural diversity, are the people of this city or town diverse? Are they accepting of differences? Describe.
Yes, there are a number of Turks. Discrimination is great. I found my landlord, who owns Muki Shoes, dishonest as he refused to return my rent money which was erroneously deposited in his account by my bank through direct rental payment. I think the Swiss businesses take advantage of Americans. They are envious of us, but hate us as well.
What are the main industries in this city? What types of career opportunities commonly exist? How do most people find new jobs?
Pharmaceuticals and Chemicals...University
In general, what are peoples' priorities in this city? For example, do lives revolve around work, family, socializing, sports, etc.?
Work, Sports, Museums, Music, Socializing
If a friend of yours was thinking of moving to this city or town from far away, what other advice would you give them.
Watch out for the landlords. Protect yourself as the business people appear, but are not, honest. They have little ethics.
The city is central to everything and getting around is easy. If you like culture, this city has a lot to offer. The food is terrible. It is very expensive to live there. There are no provisions for working women. Men are very chauvinistic.
I made a number of friends and do like the Swiss, but watch out for the ethical guidelines as they are not like ours.