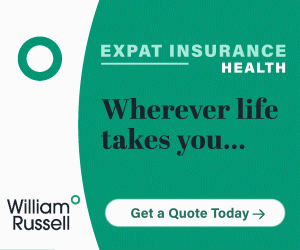 An Expat Talks about Living in Hamilton, Bermuda

Create an Expat Profile for Your City or Town
What is the name of the city or town that you are reporting on?
Hamilton
How long have you lived there?
1.5yrs
What activities, clubs and organizations would you recommend to newcomers to help them meet others?
Golf is a major way of meeting new people on this island as there an abundance of clubs, but be warned, they are expensive if you plan on making yourself a member of one. Otherwise, there is beach volleyball on Elbow Beach, or various other sports like running clubs etc. If you're not into sport, and are male, or a brave female, just turn up at The Hamilton Princess on Friday evenings in summer and get yourself a drink at Happy Hour prices and join the drunken crowds that populate that place. You'll soon meet new friends, only they may not remember meeting you the next day !
In terms of religious, racial, economic and cultural diversity, are the people of this city or town diverse? Are they accepting of differences? Describe.
Unfortunately, Bermuda has a real need for expat, or " guest workers " as we are called, due to the island's tiny size and lack of locals to fill the jobs. Trouble is, they DON'T want us and waste no time making you aware of that, by articles in the local paper, The Royal Gazette, or by just plainly saying so. Make no mistake, you are NOT welcome.
What are the main industries in this city? What types of career opportunities commonly exist? How do most people find new jobs?
Mostly Insurance, Reinsurance, Banking, and Nursing. There are also opportunities for Hairdressers, Beauty Therapists etc. A lot more expats are now from the Phillipines and Asia.
In general, what are peoples' priorities in this city? For example, do lives revolve around work, family, socializing, sports, etc.?
Priority here is work, closely followed by socialising in any regard.
If a friend of yours was thinking of moving to this city or town from far away, what other advice would you give them.
I would say they had to make sure to get a very good package before even considering coming. Everything here is MASSIVELY expensive. Hold out for the best deal you can, as often, what is first offered is negotiable. Bear in mind that if coming here from the UK, health insurance is mandatory as there is no NHS here, and even the most basic health insurance package is costly. Rents are phenomenal, as are the cost of utilities.