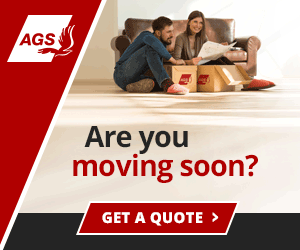 An Expat Talks about Living in Haifa, Israel

Create an Expat Profile for Your City or Town
What is the name of the city or town that you are reporting on?
Haifa
How long have you lived there?
25 years
What activities, clubs and organizations would you recommend to newcomers to help them meet others?
Haifa is a very laid back city with a population of about 300,000. There are about permanent English speaking families and many temps who are studying at the universities or working in hi-tech. The young English speakers (up to age 35), have lots of pub evenings and outrings an they are well organized. There is the Anglo-list on Facebook which has about 2000 members and a smaller grou p - Haifa Young English Speakers too. There is a weekly walk on the beach, there is an English speaking branch of the Freemasons, Rotary, BNI and other similar networks. There are lots of volunteer organization who want English speakers to participate in their activities. There is a large Russian community in Haifa as well. A large Bahai and Filippino community live here too.
In terms of religious, racial, economic and cultural diversity, are the people of this city or town diverse? Are they accepting of differences? Describe.
Haifa is super-tolerant of religious and cultural diversities. In fact Jews, Christians, Moslems, Bahai, Druze all co-exist, live and work together in mutual respect and harmony.
What are the main industries in this city? What types of career opportunities commonly exist? How do most people find new jobs?
Haifa is affectionately known as the Worker's City. Main Industries: Many, many hi-tech and R&D eg. Google, Intel, Philips, IBM, 3 public hospitals, 3 universities, a busy port and of course many small and medium size businesses of all types. Networking, Social Media, Israemploy.net, Anglo-list.com, AllJobs, Manpower, Marksman Personnel are just a few on-line resources you can start with.
In general, what are peoples' priorities in this city? For example, do lives revolve around work, family, socializing, sports, etc.?
Haifa is a family city. The beach, the forests and nature trails are big attractions. It takes less than an hour to get to Tel Aviv which is the main commercial center. There is a huge hi-tech center in Haifa which employs many expats and it is close to another major hi-tech center - Yokneam. THe city of Haifa is focussing on the younger generation, students etc., and are working hard to improve facilities and housing options for them.
If a friend of yours was thinking of moving to this city or town from far away, what other advice would you give them.
If you want a quiet family centered lifestyle go to Haifa. If you're single and want night-life go to Tel Aviv. If you want musuems and history go to Jerusalem.