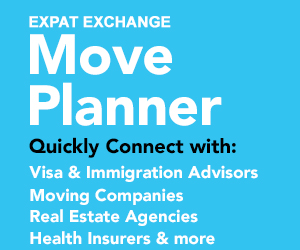 An Expat Talks about Living in Strasbourg, France

Create an Expat Profile for Your City or Town
What is the name of the city or town that you are reporting on?
Strasbourg
How long have you lived there?
3 years
What activities, clubs and organizations would you recommend to newcomers to help them meet others?
We have an English Speaking Community and for N. Americas, Americans in Alsace ([email protected]) and there is also an English language bookshop, the Bookworm, located on rue de Paques, behind les Halles mall.
Since the Council of Europe, the Palace of Human Rights and all the related consulates and embassies, there is a large international community and a good selection of multilingual schools.
In terms of religious, racial, economic and cultural diversity, are the people of this city or town diverse? Are they accepting of differences? Describe.
There is alot of diversity thanks to a few factors. Alsace has the largest number of Protestants in France. There are alot of Moslems too thanks to immigration from North Africa and Turkey. The Jewish community has a long and facinating history in the region.
The local population has a low German dialect. It's still widely spoken in the countryside. German is often spoken and understood but there isn't much English. They prefer to think of themselves as French, first and formost so fitting into the culture really hinges on learning French.
What are the main industries in this city? What types of career opportunities commonly exist? How do most people find new jobs?
Most foreigners have the job lined up before they arrive. The good economic situation draws people here but unfortately, French work visas are hard to get. Many jobs that require English, also ask for German. English teachers are always in demand but the pay isn't always adequate for the cost of living. Even if a visa isn't necessary, the infamous red tape can keep a someone who wasn't educated in France from landing a position in his chosen field, even when they are unquestionably well-qualified.
In general, what are peoples' priorities in this city? For example, do lives revolve around work, family, socializing, sports, etc.?
There is a good cultural life here, plenty of museums, concerts, theatre, sports facilities and it's well placed for travel. The countryside is very accessible and that lifestyle is still respected. Even city people jump in the car and go pick their own fruit when it's in season. As a visitor, they'll point out what each crop is and village festivals are very popular in summer.
If a friend of yours was thinking of moving to this city or town from far away, what other advice would you give them.
Careful of housing. It can be worse than Paris. There seems to be plenty of student housing and studios. Anything with more than two bedrooms, either an apartment or house, becomes expensive and hard to find. This situation continues to about 25km outside of Strasbourg. Try to get the job first and allow alot of time to find somewhere adequate to live.