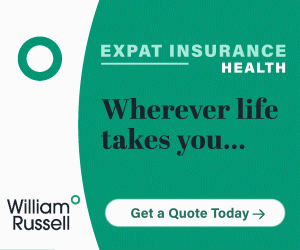 Parent's Review of St Mark's Church School in Wellington, New Zealand

Review Your Child's International School
What is the name of your child's school? (Please report on one school per survey.)
St Mark's Church School
In what town or city is this school located?
Wellington
How would you describe this school? (i.e. American, British, International, Local, etc.)
NZ local/International (Private)
What grade levels are represented at this school?
Ages 2-13 (Y8) Co-ed
How do most children get to school everyday? (bus, train, walk, etc.)
Bus, car, walk...children come from all over Wellington.
How would you describe the facilities at this school? What extra-curricular activities are available?
Excellent by NZ standards. Foreign languages and drama taught from an early age by specialist teachers. Mild special needs can usually be catered for. ESOL tuition available. Lots of extra-curricular sporting activities Children go away to 2 night camp from Y5-8 once a year.
What has this school done to help your child transition from the curriculum in your home country into the curriculum in your new country? Are there programs to prepare your child for repatriation?
St Mark's Church School is an Anglican, independent, co-educational school and an International Baccalaureate (IB) Candidate School.
An enhanced version of NZ Curriculum is offered seamlessly in conjunction with Primary years programme of the International Baccalaureate.
My kids came from UK then an International School in Holland so curriculum was a good fit.
How would you describe the social activities available for parents through this school? Are there parent-teacher organizations?
PTA for all parents and SMILE team for parents available to help in school during school hours.
Most children permanently based in Wellington but a small percentage of transient expat families. Very multicultural school.
What advice would you give to someone considering enrolling their child in this school?
Give it consideration whether you are a Church-goer or not. It is a small nurturing school with good facilities and caring staff.
No entrance exams - parents/child just meet Principal.
It is the only co-ed private school in Wellington. http://www.st-marks.school.nz/home/
William Russell's private medical insurance will cover you and your family wherever you may be. Whether you need primary care or complex surgery, you'll have access to the best hospitals & doctors available. Unlike some insurers, we also include medical evacuation and mental health cover in our plans (except SilverLite).
Get a quote from our partner, William Russell
.