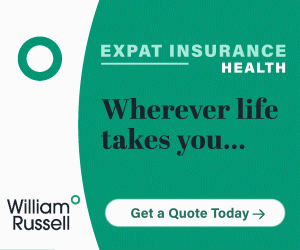 An Expat Talks about Retiring in Granada, Nicaragua

Share Your Experiences with Retiring Abroad
What is the name of the city or town that you are reporting on?
Granada
Why did you choose to retire abroad?
We always planned to retire overseas. We have traveled extensively around the world. Low cost of living made a better retirement possible.
Are you retired abroad all year or part of the year?
Permanent residents of Nicaragua now.
Why did you choose the country you retired to?
We had narrowed it down to Central or South America and just kept visiting countries to narrow the decision. We kept coming back to Nicaragua because of the low cost of living, the friendly people and the beautiful country.
Did you ever live abroad before you retired abroad?
No though military service provided some experience in living abroad.
How long have you lived abroad since you retired abroad?
Five years
How many countries (other than your home country) have you lived in as a retiree?
Just here in Nicaragua.
What have been the most challenging aspects of being retired abroad?
Language has been a challenge though it is getting better. It is harder to teach an old dog new tricks.
Bank ATMs and the Internet has certainly made living overseas easier. It is a challenge to get documents sent from the USA reliably.
Expats that move to third world countries tend to be type A personalities so relationships are a bit more difficult to develop.
What have been the most rewarding aspects of being retired abroad?
Living here has been a rewarding experience. We work with several foundations to help the people here and are very active in the developing expat community. I think just knowing we actually moved away from our home country has provided a positive aspect.
What would you do differently if you were just starting the retire abroad process?
Learning the local language is so important. In my next life I would learn the language by total immersion with a local family for at least six months. It would have greatly accelerated the cultural transition.
What is life like for a retiree in your city and its surroundings? (Is there an active expat community? Cultural Attractions? Recreation? Nightlife?)
We do miss the symphonies, plays, golf, tennis, etc. but not so much that we would return to the states. And some of that exists here and certainly in different forms.
The community activities are increasing here as the expat community grows. With the low cost of living, we don't always get the cream of the crop from other countries but more and more normal couples seem to be arriving.
Nicaragua has a rich culture and there are so many outside activities. It is not far to other Central American countries and Miami or Houston is only a 2 hour flight away. There are many foundations here if you wish to help the people of Nicaragua.
What residency documents or visas did you need to obtain to retire in your host country? How difficult was this process? (Please describe)
Many of the expats live here on a 90 day tourist visa which can be extended to 180 days. At that time you must leave the country for three days.
You can become a resident as we did which makes things like opening a bank account easier. You can get a one year or five year residency. The needed document list is too long to list here but there are many benefits such as up to $20,000 household goods imported for free and up to $25,000 tax free on an imported car or one that is purchased here.
Nicaragua wants you to move here but that does not make it easy. Average time to complete the process is 3-4 months and that assumes you arrive with all of the necessary documentation. I have a website that helps answer these questions at www.nicaragua-guide.com.
Becoming a resident does not affect your USA citizenship. Yes, you still must pay USA taxes.
Did you buy a home or apartment, or rent one? Is this a difficult process? (Please describe)
We bought a home but I recommend you rent first for at least six months. Not everyone likes it here.
You do not have to be a resident to buy a home or own a business in Nicaragua. It is fairly easy to buy a home but be careful! Everyone will try to sell you property and many of them are not stellar examples of character. Work with a known real estate agency. It is easy to forget to do the normal due diligence when you are looking from your potential property watching the sun set over the ocean.
Financially, has living abroad in your host country met your expectations? Exceeded them?
It is easy to live simply and inexpensively here but it means no more traveling extensively unless you have a good retirement income. The question is the lifestyle you want to have.
What are the most important financial considerations for retiring to your host country?
We sold everything we had in the states and just kept one domestic bank account to receive any domestic transfers like pension or social security. Also for the one credit card we have.
Nicaragua is a cash society. We have no loans or credit card balances and it feels quite good. I go to the ATM when I need money and even pay utilities with cash. Owning our home eliminates the biggest bill which is the rent. Food is the next greatest expense. It makes purchase decisions so much easier. If we do not have sufficient cash, we do not buy it.
How much can a retiree live on comfortably in your host country?
Live like a Nica on $500 a month or buy your expansive colonial home and entertain lavishly. We find we can live on around $1500 a month but emergencies do happen and that does not include flights back home. The world is different now with many things being fairly expensive now like gas, flights overseas, rising food costs, etc. We do have concerns on the falling dollar.
Do you have access to quality medical care? (Please describe - is it close? Expensive?)
One of the most modern hospitals in Central America is 45 minutes away. We do not have health insurance which will shock many people but the USA is one of very few countries without universal health care.
We love our doctor who we feel is better than any doctor we have had in the states. He speaks English and we trust him completely. The office visit is $15.
Medical costs are low enough to pay as you go. Our prescriptions are less than the co-pay amount was in the states. How can that be? They are the same drugs.
Is there a lot of crime where you live? (Please describe)
It is relatively safe and we have experienced less crime here than in the states. We use common sense such as using taxis after dark, not driving at night, etc. Having said that, Nicaragua is a poor country and there is more common theft. For example, if you lay your phone, IPod, laptop on your table at a restaurant and turn away, it will be gone. It is important to have good neighbors and to form friendships with them. Our home has never been robbed in the past five years here.
Describe available transportation where you live. Do you need a car? Is there access to safe public transportation?
Most expats do not have vehicles and walk everywhere or use a taxi. Taxi to anywhere in Granada is 10 cordobas (23 cordobas = 1 US dollar).
We have a SUV and a motorcycle but it would be cheaper to just hire a driver when we needed one.
Is there high-speed internet access where you live?
How fast is fast enough? We enjoy speeds greater than the speeds we had in the states when we left five years ago. I just updated it again at a cost of $25 a month and have wifi in my home.
We do have times when the electricity or water is out. As I tell people, you can run an Internet business here but if it requires you to be on a 3 hour webinar every day you may have issues.
Do you have any other thoughts you would like to share about retiring abroad?
I do have a website to help expats considering Nicaragua at www.nicaragua-guide.com. Needs updating but it is a wealth of information.
We love being overseas.