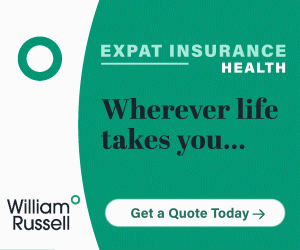 An Expat Talks about Retiring in Prudential Village, Daliao, Davao City, Philippines

Share Your Experiences with Retiring Abroad
What is the name of the city or town that you are reporting on?
Prudential Village, Daliao, Davao City
Why did you choose to retire abroad?
I can't afford the Canadian taxes, insurance, cost of living, real estate prices. I am married to a Filipina
Are you retired abroad all year or part of the year?
part of the year for now
Why did you choose the country you retired to?
I married a Filipina
Did you ever live abroad before you retired abroad?
No
How long have you lived abroad since you retired abroad?
3 years
How many countries (other than your home country) have you lived in as a retiree?
none
What have been the most challenging aspects of being retired abroad?
The lack of infrastructure, heat & humidity, stark grinding poverty, and the increase of price for Westerners
What have been the most rewarding aspects of being retired abroad?
An affordable 2 bedroom home 5 minute walk to the beach. Very minimal property tax. Cheap transportation and food costs. Friendly people. Loving wife. Not having cloudy, wet & cold weather. Not having to shovel snow and ice and pack firewood for my wood stove.
What would you do differently if you were just starting the retire abroad process?
Nothing
What is life like for a retiree in your city and its surroundings? (Is there an active expat community? Cultural Attractions? Recreation? Nightlife?)
Recreation is great for me as I am a swimmer. Nightlife is mostly at Hot Legs bars which offer temptations which are not supportive of my fidelity to my wife. A night out is mostly people watching or a restaurant meal.
What residency documents or visas did you need to obtain to retire in your host country? How difficult was this process? (Please describe)
6 month Visa from the Philippine Consulate in Vancouver. I will be applying for a non-quota immigrant visa when I return to my home in Nanaimo, BC
Did you buy a home or apartment, or rent one? Is this a difficult process? (Please describe)
Bought a nice 2 bedroom home, but the title had liens dating back to 1965 so it was not conveyed. We have a lawyer working on that who will petition the court to expunge these encumbrances and issue a new clean title.
Financially, has living abroad in your host country met your expectations? Exceeded them?
It has met them.
What are the most important financial considerations for retiring to your host country?
Avoiding the mark up for Westerners.
How much can a retiree live on comfortably in your host country?
For Air conditioning, internet, phone, cable TV, water, tax, transportation, pharmacy, food and hardware, and all extras cost me $1200 Canadian dollars a month.
Do you have access to quality medical care? (Please describe - is it close? Expensive?)
Yes. A doctor appointment costs $8.
William Russell's private medical insurance will cover you and your family wherever you may be. Whether you need primary care or complex surgery, you'll have access to the best hospitals & doctors available. Unlike some insurers, we also include medical evacuation and mental health cover in our plans (except SilverLite).
Get a quote from our partner, William Russell
.
Is there a lot of crime where you live? (Please describe)
There are scams in bars, and some places I would not walk at night. I avoid the Muslim areas. I am not easily intimidated. Foreigners cannot own guns. But my wife can. Our house has very effective perimeter security.
Describe available transportation where you live. Do you need a car? Is there access to safe public transportation?
Cabs are very cheap. A round trip to Davao centre costs about $10. I don't ride Jeepneys. Tricycles are $1-$1.50. Airline tickets are cheap if you shop around. Always take extra money for airport tax.
Is there high-speed internet access where you live?
yes and full line up of TV channels.
Do you have any other thoughts you would like to share about retiring abroad?
The life here is somewhat chaotic and unorganized. I miss the clean streets and organized living of Canada. I find the poverty disturbing. The Filipino men can be abusive to their wives and drink way too much alcohol. Last week an out of town family group abandoned a little 4 year old girl where we sit at the beach. She didn't even have clothes. That bothers me.