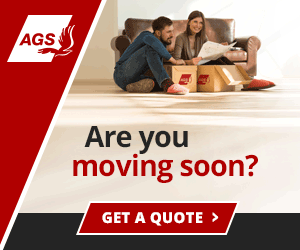 An Expat Talks about Retiring in Antalya, Turkey

Share Your Experiences with Retiring Abroad
What is the name of the city or town that you are reporting on?
Antalya
Why did you choose to retire abroad?
I first came to Turkey back in 1988 to work as a Quality Advisor on a 5 star hotel complex outside what is now the popular resort town of Kemer. After my late wife joined me one month later, five weeks later she surprised me by suggesting that on completion of my contract we buy a piece of land and have a house built. This is what we did with my being here ever since. My wife unfortunately died of cancer in 2007
Are you retired abroad all year or part of the year?
All year
Why did you choose the country you retired to?
We had been planing on moving to live in Spain. However, my late wife said Turkey was much better than Spain.
Did you ever live abroad before you retired abroad?
Yes. In fourteen countries spread through the Middle East, Asia and North Africa.
How long have you lived abroad since you retired abroad?
12 years
How many countries (other than your home country) have you lived in as a retiree?
Only Turkey
What have been the most challenging aspects of being retired abroad?
Trying to learn Turkish, which I find very difficult.
What have been the most rewarding aspects of being retired abroad?
a far more relaxing lifestyle than in the UK. Being able to live in shorts and tops for most of the year
What would you do differently if you were just starting the retire abroad process?
I would not try and bring any goods into Turkey that I could not manage as excess luggage. I say this as on two separate occasions, I have had massive problems in getting goods out of the Turkish customs.
What is life like for a retiree in your city and its surroundings? (Is there an active expat community? Cultural Attractions? Recreation? Nightlife?)
Very relaxing. From Kemer where I used to live, there were very few expats living there, except during the summer months when a lot come to spend time in their holiday homes. In Antalya there are quite a number of expats living there from various countries. In Istanbul where I now live is a large number of expats, spread out in different areas. There is an active group called Internations, who hold a variety of events during the year. In the area where my Turkish wife and I live, there does not seem many expats living here. Turkey is full of ancient ruins, which are well worth seeing. Istanbul has itself a great wealth of cultural activities as well as many sights to visit. Here there are a variety of recreational activities to pursue, with a wide diversity of nightlife suitable for all ages.
What residency documents or visas did you need to obtain to retire in your host country? How difficult was this process? (Please describe)
To live in Turkey it is best to obtain a residence permit. These are quite easy to obtain from an Emniyet office that are in all main towns and cities. You did have to obtain your first residence permit from the Turkish Embassy outside of Turkey, this however, may have now changed. The cost of a residence permit varies depending on which countries passport you hold. It is best to go online to check on the latest information. Before you can obtain a residence permit you need to have either a rental agreement, or a Tapu (house deed title). Your first residence permit will be for three months, with your next for either six months or one year. The longest you can obtain is for five years. Under a new proposed law, if you have had a residence permit for eight unbroken years, you will be given a permanent visa. At present a discussion is going on about compulsory health insurance. this is very important as if you are over 65 yrs old, it is virtually impossible to obtain your own health insurance policy. The government has what is called SGK, which an expat could join. However, at present this situation is unclear. The British government is now in talks with the Turkish government to sort this situation out.
Did you buy a home or apartment, or rent one? Is this a difficult process? (Please describe)
I had a house built after buying a plot of land with a Turkish friend. It is not difficult to buy property here, but despite what UK and Turkish real estate agencies that you do not need to use a Avukat (lawyer) i recommend you use one. It is best to ask other expats which lawyer they used, as like anywhere, some are better than others. Renting is quite straightforward, although in some cases you are required to pay upfront a payment for anything from one month to one year in advance.
Financially, has living abroad in your host country met your expectations? Exceeded them?
Yes. Costs of electric, gas and water are far cheaper than in the UK. Also taxes are also less. The cost of cars here are more than in the UK, with 2nd hand car prices here very expensive compared to the UK. Petrol and disel prices are if not one of the most expensive in the world, even more than in the UK.
What are the most important financial considerations for retiring to your host country?
If renting, please note the rent charged is increased every year. As mentioned above, health Insurance must be taken into account, if over 65yrs old.
How much can a retiree live on comfortably in your host country?
The cost will depend on which part of the country you are living in. Rent in Antalya being far cheaper than in Istanbul. A 2 bedroom apartment in Antalya can cost around 700TL per month, which at present is under 200 pound sterling. Rental costs in Istanbul are or can be extremely expensive and in some areas on par with those in London.
Do you have access to quality medical care? (Please describe - is it close? Expensive?)
Yes, there are many excellent hospitals in Turkey, with there being no waiting to see a doctor, or to have an operation. An ever growing amount of people come to Turkey for operations as the costs here are very reasonable compared to those in the UK. I personally have had two operations here with no problems at all. As I am covered by private health insurance I do not know what costs are. But have been informed by friends costs here are very reasonable. These do however, vary, especially here in Istanbul. I have found the Baskent Hospital to be excellent for both service and costs.
Is there a lot of crime where you live? (Please describe)
No. In the Kemer area of Antalya, the biggest crime was usually housebreaking. I did however get cheated out of both my money and car by what I thought to be my best Turkish friend. He unfortunately, turned out to be nothing more than a conman. In view of this, never lend money to anyone, unless you can afford to loose it.
Describe available transportation where you live. Do you need a car? Is there access to safe public transportation?
here in Istanbul you do not really need a car. There are plenty of public transport facilities, with costs very reasonable. This includes, buses, taxis, metro and ferries. Long distance coach journeys are also very cheap with the coaches very comfortable. On all my years of using public transport I have never had any safety concerns.
Is there high-speed internet access where you live?
Yes
Do you have any other thoughts you would like to share about retiring abroad?
It is better to rent before buying. That way if you don't like where you are living you can move elsewhere. The Antalya region can get extremely hot during July and agust with temperatures being sometimes in the 50c. So unless you like it this hot, be careful about buying property there.