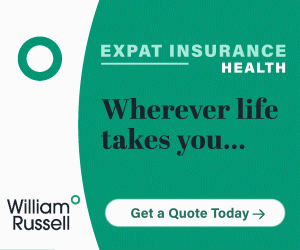 An Expat Talks about Living in Hamilton, Bermuda

Participate in the Dream vs. Reality Report
What is the name of the city or town that you are reporting on?
Hamilton
Describe how you "dreamed" expat life would be before you moved overseas. Please provide as much detail as possible.
I moved to Bermuda in 2000 to teach. I moved there alone and had visited the island 6 times previously on vacation, so I thought that I knew what it was like. I was an experienced teacher, so I thought I had a handle on what my professional like would entail. I imagined what my apartment would be like and hoped to be welcomed to this beautiful island. I hoped to save money, as I know that there was no income tax. I realized that Bermuda is a multi or biracial country and I imagined that people there mingled and got along well. I was used to being a member of a professional federation and thought that if there were any issues that there was a system in place for problem resolution. I had expectations that the students there would be similar to my students in Ontario. I had been offered a job and thought that my paper work was in order for my arrival. I was hoping to have fun and to be welcomed to my new country.
How has your expat experience met the expectations you dreamed about before you moved abroad?
I was absolutely shocked upon arrival in Bermuda. Firstly, my paper work was not in order, as the department of Education had failed to communicate properly with the Department of Immigration. Upon arrival in Bermuda, I was thrown into the "little room" at the airport, verbally abused and threatened with immediate deportation. Finally, Immigration contacted the department of Education and they faxed over some crucial documents. Had I arrived on the week-end, I was have been deported. Teaching in Bermuda was the hardest thing I have ever done and I was a very experienced teacher. I soon realized that there was a pecking system there, and as a single, Caucasian foreign woman, I was sat the bottom of it. While a few of my colleagues were supportive, I sustained almost daily verbal abuse and hostility from my teaching partner and other staff members. It was quite evident that there are some serious racial issues here. There are also cultural issues. Expats in the teaching profession are treated for the most part with disdain. I was told by a taxi driver that because I did not have children that I did not need to have a car. I was undermined and humiliated by school administration and other teachers. I attended professional development days where I had to endure political talks and seminars about how Caucasions had abused Afro Bermudians. I was charged premiums-up to $500 for the installation of gas, water etc. I had to pay $500 for driving lessons in order to reschedule a driving test, or waits months for the next possibility. I was ignored, humiliated and verbally abused at my place of work. When finally I decided to return to Canada, I was repeatedly asked by Bermudians "Have you had enough"?
How has your expat experience NOT met the expectations you dreamed about before you moved abroad?
See above. This country has some serious issues involving racism and "getting back" at expats you move here. Even Afro American and Canadian expats reported to me and to my husband stories of the abuse they had suffered. I would not recommend Bermuda as being a good bet for expats, especially those working in the public sector.