The Urges of an Expat: The Quest for Ketchup
By Eve Donegan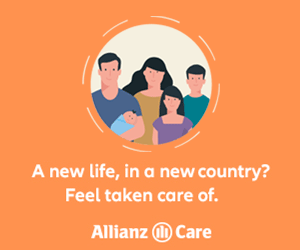 Summary: Eve Donegan and a few expat friends headed out to a Martinique diner to quench their cravings for American food. A bottle of Heinz Ketchup, a big juicy burger and some fries...
I didn't know I liked ketchup that much. The empty bottle was evidence that in fact I do. An overlooked glob slid down the glass bottle and I had to resist the urge to scoop it onto my finger and into my mouth. Along with my two enthusiastic dining partners we had completed our first true American binge since arriving on the Caribbean island of Martinique four months ago. We attempted to rationalize the loss of our self-control and 14 ounces of pure, delicious and – I don't need to mention – American, Heinz ketchup. There was none.
Living in Martinique means you get to eat mangos plucked right off the trees, tomatoes grown in someone's back yard and fish caught ten minutes ago. Everything is delicious, fresh and healthy. Eating the good stuff is important but sometimes I crave the horrible deliciousness that comes from a hunk of red meat, thrown on a toasted bun, smothered in cheddar, bacon, onions and lots and lots of ketchup. So, that's exactly what I did. Alongside another burger hungry American and an enthusiastic Brit, we walked into the island's lone American diner at 5 p.m. – an unspeakable hour to eat dinner. The restaurant, aptly named Hippopotamus was open but empty, allowing us to order and feast with abandon.
We ordered our burgers and then some. A basket of fried onion rings, chicken wings and fries arrived to start things off. Ketchup and BBQ sauce flowed. Unlike home where there's no sauce limit, here condiments are overpriced, typically unavailable or only provided with sensible moderation (two packets a person). Not today. We dunked and doused our fried meal in the good stuff.
After cramming the final few sauce coated onion rings down our throats we noticed we were getting a few amused looks from the wait staff. The looks became more blatant as we happily welcomed our main course: thick burgers practically hidden by the mound of fries. We lavishly soaked bunches of crisp, greasy fries into the slop of ketchup permanently piled on our plates. Drops of sauce plopped onto the table, smeared across our mouths, coated our fingers and even dribbled onto my eating partner's lap. We didn't dare slow down.
It wasn't until we leaned back, bloated and happily disgusted with ourselves that we really noticed the scene we had caused. The wait staff had grouped together in the far corner of the restaurant and made no effort to hide their amusement. We had put away a basket of fried goodness, three loaded burgers and three orders of fries – in less than ten minutes. Embarrassed with our evening of self-indulgence we made one last effort to hide the proof of our gluttony: the ketchup. A wall of glasses and a roof of napkins were hastily constructed. Content that the creation would hide our token of shame; we slipped into the night, our stomachs swimming with ketchup.
About the Author
Eve Donegan is a Caribbean island hopper who lives in the land of never ending summer. She loves to run, ski, attempt yoga and will never be seen turning down black licorice. In addition to travel writing, she writes for a magazine and gives relationship advice on her blog: eve's apple
First Published: Feb 06, 2011