Are You Financially Ready to Live Abroad? 7 Financial Tips To Help You Live A Global Lifestyle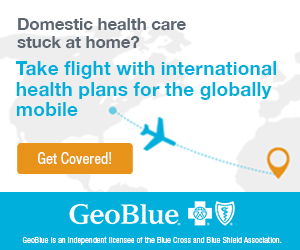 Summary: Whatever your reasons for wanting to live overseas and enjoy a global lifestyle, one thing you can still count on, is that you will have to manage your finances. Lisa R. Mitchell discusses financial tips for expats.
About the Author
Lisa R. Mitchell is a global business leader with over a decade of experience in financial services.
Regarded as a "thought leader" on international financial services, she has spoken at several international conferences and written articles on financial topics that impact expatriates.
She spent 7 years as the Vice President and Manager of International Personal Banking (IPB) at Wells Fargo and she has also worked for Citigroup in several different divisions including retail, small business credit, relocation mortgage and expatriate banking.
Lisa holds an MBA from Thunderbird, School of Global Management and a BA in Political Science from The State University of New York at Albany.
Lisa is currently working on a book, Global Money Matters: A Guide To Making Smart Money Choices While Leading A Global Lifestyle to help individuals living overseas navigate their finances.
First Published: Mar 07, 2012