Expat Divorce: What You Need to Know and What Not to Worry About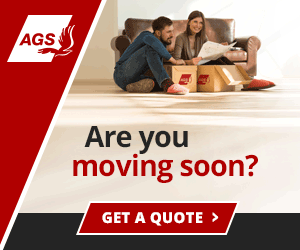 Summary: What happens when expat marriages go wrong? Who do you turn to for divorce advice and, more fundamentally, where can you actually get divorced? Susan Harwood, an experienced divorce and family lawyer, offers advice to expats in this article.
Divorce is unfortunately a commonplace fact of life in this day and age. Depending on which statistics you look at, somewhere between a third and half of marriages in the UK will end in divorce. On top of that, you have an increasing number of couples who live together as man and wife but choose not to tie the knot. When things go wrong for them, it can often be even messier to sort out than if they had been joined in wedlock.
Then you drop living in another country into the mix, perhaps married to someone from that country or even married to someone not from the UK and the two of you are living in a third country. What happens when things go wrong? Who do you turn to for divorce advice and, more fundamentally, where can you actually get divorced?
For some, these questions may cause huge anxiety or even lead to them staying in an unhealthy relationship because they don't know what to do. The thing to remember though is there are plenty of experts out there who can help and, often, it is not as complicated as you may fear.
An estimated three million British ex-pats have set up home in a different country so the first thing to remember is you are not the first person who has been through this! As with any divorce, a divorce across borders will have a number of things to sort out: the legal dissolution of the marriage, division of assets and finances, and arrangements for any children.
But even before that, there are some sensible questions you should be asking yourself before you take that vital step of seeking advice from a family law specialist experienced with expat divorce to assess your options. For instance, is this definitely what you want? Divorce is fairly final. Is there something worth rescuing through seeking help from counsellors? You must be sure on your course. This will make the process that follows easier to deal with and, undoubtedly, quicker.
Do you know anyone else who has been through this already and can recommend a lawyer so they can give you an idea, not on how your case will be treated because each is different, but indicative costs and if they have a website you can visit? Know what you want to achieve: if you want a quick, clean break you do not want to be trying to score points from your estranged party by "hurting" them or trying to get more than is reasonable in a financial settlement. This will only cost time, money and heartache.
Get your financial affairs in order. You will need to give full financial disclosure so you need to have information on things like earnings, savings, mortgage, property deeds, investments, cars pensions etc, all within arm's reach.
And don't agree anything with your spouse in writing before speaking to a family law specialist. You do not know how binding that may or not be. It could be that you are surrendering rights to assets or, conversely, that you are lulled into a false sense of security on what you may end up with.
So, you've thought about it long and hard, spoken to others who have been through it and got your financial affairs in order, you must then take legal advice. You may be able to get a free half-hour initial consultation from some firms. This will not delve into the detail of your case but will enable you to ask general questions and decide if you are comfortable engaging this particular family solicitor. You can approach a lawyer in England for this but do ensure they have experience in divorce across borders.
And the biggest questions you often need to know the answers to are: "Where can we and where should we divorce?"
If you and your spouse were originally from the UK, it could be that you can still use the English courts and an English divorce lawyer. It could though be that it would be of benefit for you to use local law. Your solicitor will be able to go through this with you.
You can normally use the English courts if you are originally from England or Wales and currently living in another part of the world Rules for Scotland differ slightly.
Whether or not you are able to divorce under English law depends mainly on where you are 'domiciled' and where you are habitually resident. Domicile is a legal point which takes into account where you were born as well as where you are living now and your intentions for the future. 'Residence' and 'domicile' are not the same thing. You may have been a resident of France, for instance, for many years but be considered to be domiciled in the UK. In a nutshell, you have a strong legal connection to your birth country. Where this may become slightly less clear is if you have taken citizenship in your adopted home country.
Now this but may come as a surprise, but the English court system is actually quite good and so many people choose to use it if they can. There is the obvious advantage of fully understanding the language but also, when compared to the family law system elsewhere, it is relatively efficient and straightforward. There are also issues like the English system means neither party has to appear in court if you are not contesting a divorce, it can be completed in as little as 16 weeks and it is relatively inexpensive if you do not need to use court time for disputes over specific aspects of a settlement.
It is easy to forget that a divorce is simply the legal ending of a marriage. The other issues to resolve will need some negotiation and a pragmatic and non-adversarial approach is always the best, whether the divorce is for a couple living in Brighton or in Cairo.
The court will want to see that proper arrangements have been made for the care of any children also, and it is important that the marital finances are divided at divorce. Once you reach agreement with your soon-to-be-ex, your solicitor will be able to draft an agreement, known as a consent order in the English system, which is filed at the appropriate time within the divorce process.
When considering the financial issues, this can be where it gets a bit more complicated depending on which country you have been living in. Different countries have different rules on division of assets, even if your divorce is agreed in the English courts. Our courts do not have authority to make binding orders on, for instance, property elsewhere if agreement cannot be reached. This is where your legal advisor can come into their own and where you see the benefits of one experienced in this type of work. They may, for instance, need to engage the help of a local lawyer to deal with aspects of asset division and already be able to recommend one.
People move abroad for a whole host of reasons – a change of lifestyle, a new job, for love – but not all end up living the dream. If that happens to you, remember not to panic, you are not alone and getting the right legal advice can ensure there is a solution to your situation that might not be as daunting to achieve as you first fear.
About the Author
Sue Harwood is a specialist family lawyer with Woolley & Co, Solicitors in England. Sue is an experienced divorce and family lawyer specialising in providing advice to British expats who want to use the English Courts to obtain a divorce. Woolley & Co offer a fixed fee divorce service. For more details about our divorce service for expats visit www.family-lawfirm.co.uk/Expat-Divorce/default.aspx or call +44 (0) 1789 330 310.
First Published: Jul 21, 2013