Teaching Abroad: An Expat Teacher in Havana
By Anne Keeling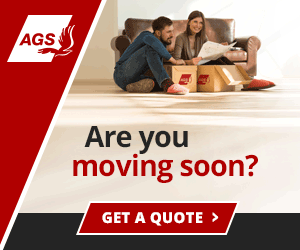 Summary: Dorothea Langford moved from the UK to teach at the International School of Cuba. She lives in an apartment building with other teachers that's near the ocean and a 10 minute walk from school. Her experiences in Cuba have been eye opening and have helped her understand life there.
Teaching somewhere different: The ocean is really beautiful!
"My name is Dorothea Langford. I am a primary teacher at the International School of Havana in Cuba. Before then I was a teacher in the UK. Teaching at the International School of Havana is different in so many aspects. First of all, classrooms are much smaller with fewer students. At the moment I have 22 students in my class. Each classroom has a homeroom teacher who is a native English-speaking teacher like me. There is also a Spanish-speaking teacher who helps the children with translation. The students are taught in English.
The students in my classroom come from many different nationalities including Africa, Peru, Spain and Italy to name just a few countries. Whereas in the UK I taught all subjects including Music, PE and Art, here these subjects are all taught by specialists.
The students are offered a wide range of extra-curricular activities, even on the weekends and I attend some of these.
I live in an apartment building with other teachers from the school. The school provides accommodation for all of the teachers. This is rather nice as it gives me the opportunity to have my friends and colleagues nearby. My apartment is spacious and it is close to the ocean which is really beautiful. I can walk from my apartment to school in ten minutes. Basic shopping is close by and the area is very safe, even if I walk alone late at night.
The lifestyle of the Cuban people is what has most surprised me about living in Havana. The people make do with what they have and they're very innovative with their ideas for making life easier and better for themselves. Teaching here has made me realise how difficult it is for Cubans to buy the most basic things. I enjoy working with colleagues from all around the world. I'm gaining new experiences by sharing my classroom with another teacher, and by experiencing an international curriculum. I've definitely become more open minded to new learning and teaching situations and I've learnt to be more patient with my students. I found my job at the International School of Havana thanks to Teachers International Consultancy (TIC). My advice, if you're looking for an international school job, is do your homework. Choose the country you want to teach in. Find out about your chosen country as much as possible. I looked on several internet sites and asked colleagues. TIC was very efficient, very quick in their response to questions and very professional. I was really impressed with the service. Once I'm finished with my two year contract, I hope to teach next in Europe; perhaps Italy. Hope to see you there!"
About the Author
Anne Keeling works for Teachers International Consultancy (TIC) which specialises in advising and recruiting teachers for international schools. TIC can offer advice about jobs, careers and conditions in schools from Buenos Aries to Beijing.
First Published: May 08, 2014