Moving Abroad: Best Places to Live Overseas if You Love to Surf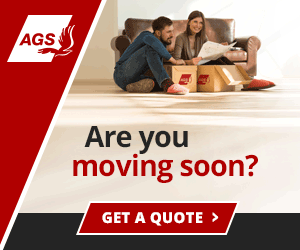 Summary: Expats interested in moving abroad to surf have all kinds of options to consider in virtually every corner of the globe. Here's some advice from expats on where to surf and how to make a life abroad work!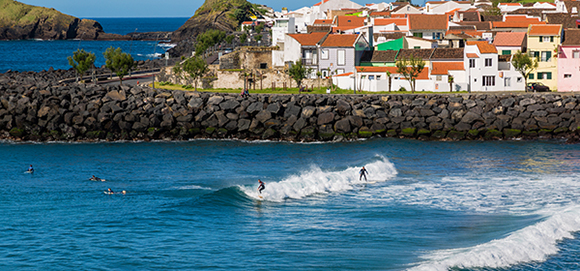 If you fully appreciate the term Endless Summer, you know that the best way to live that dream is by surfing beyond your own borders. Expat Exchange members from all over the world have offered surfing advice to people exploring the possibility of living abroad to surf.
Here are some excerpts... please post your own experiences or advice in the comments below and we'll add them to the article!
Costa Rica
An expat interested in surfing in Costa Rica asked about surfing in Jaco and received mixed reviews, as well as better options to consider.
I know there are waves and surfers in Jaco but for me it's not "Pura Vida."
There are miles and miles of deserted beaches to enjoy.
"Playa Avellanas, for one is referred to by locals as 'little Hawaii,'... [it] packs extraordinary offshore waves that can reach up to eighteen feet, making it an ideal destination for experienced surfers from around the world. Additionally, this secluded white sand beach invites tranquility and peace. It is a great spot to sit by the beachfront bar and take in the sights and sounds of the ocean."
"Costa Rica has so much to offer for surfers- once you feel confident, I highly recommend you take the trip to Pavones in the southern zone - an amazing, world renown left awaits! As for board fees, Jaco is approx 1.5 hrs from the Intl airport in Alajuela so you'll likely drive or take the bus. There can be restrictions on the bus but there are private shuttles too. One little tip: do not, EVER, leave your pretty new 9' board sitting unattended. Keep your eye on it at all times. Have fun!"
If you're interested in moving to Costa Rica, read our article 10 Tips for Living in Costa Rica or post some questions into our Costa Rica Expat Forum.
Panama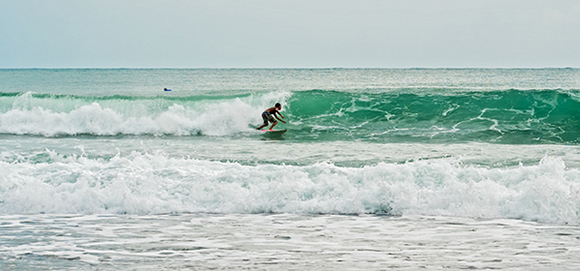 In an article about expats surfing in Panama, an expat wrote "Santa Catalina, Playa Venao around Pedasi, and Bocas del Toro are the surfin' destinations."
Another added that "Once you are there you can ask other surfers about the little spots. My son had a great time visiting those spots with a local surfer."
Yet another shared that "we have a few "hidden gems" around Puerto Armuelles and along the Burica peninsula. It's generally cheaper to live here and we have all the amenities, including a hospital... My husband is a surfer too and we have a little group of surfers and paddle board folks around. Enjoy!"
Another expat wrote: "If you surf go to the south east end of the Azuero Peninsula, Pedasi and go from there. There's cheap digs @ Eco Venau and several different breaks close by. West of Santiago more surf hangouts in Santa Catalina. Hardly the bright lights but nature @ her best!"
If you're interested in moving to , read our article 10 Tips for Living in Panama or post some questions into our Panama Forum for Expats.
Jamaica
In a questions about expats surfing in Jamaica, an expat recommended "Boston bay, Portland. Is good and Great Huts is wonderful place to stay.
Another agreed, writing that he "Couldn't agree more. Boston Bay, Portland is beautiful and good for surfing. Great Huts is definitely great!"
If you're interested in moving to Jamaica, read our article 10 Tips for Living in Jamaica or post some questions into our Jamaica Forum for Expats.
Philippines
An expat in the Philippines wrote that "La union is a very popular surfing area with surf schools etc sandy beaches nice restaurants... rent a place near the beach might be expensive but there must be cheaper around. Its about 4 - 5+ hours drive from Manila and one hour from Bagiou. I liked the place. But it does flood badly in places so be careful."
In response to a question about Surfing in Baler, an expat advised that "it certainly is a surfing Mecca, and I'm sure you'll enjoy it."
If you're interested in moving to the Philippines, read our article 10 Tips for living in the Philippines or post some questions into our Philippines forum for expats.
Ecuador
Surfing in Ecuador is certainly a draw for some of the expats that live there.
An expat familiar with surfing in Montanita wrote that "waves change throughout the year as does water temp. March has the highest waves... they get smaller and the water cools after that... by July you would need a wet suit and definitely a heaverier weight wet suit for August to December.
"Montanita has probablyt the best beach to learn...and a number of good schools and teachers. Hola Ola Surf School gets high marks...
Another expat disagreed, but she defended her opinion of the area...
"Near the point...the waves are big... further from the point they are gentler...and around the point in Olon they are quite mild. The floor is all sand and it is pretty shallow all the way out for quite a bit. You have a number of schools and good teachers...
And with the exception of the March- April swells, it's not big waves. That's [found] in the Mar Bravo ...FAE/Chocolatera, Punta Carnero, Diablica and Acopulco Beach... THATS HEAVY CRAZY BLACK DIAMOND SURF!
And...it's pedal to the metal (ie put the hammer down... hit the gas) and actually... no, no Montanita is not that wild currently...
I can say that without reserve because... I am sitting at a cyber on Saturday night on mainstreet and it is a quiet...too quiet mainstreet. It's been a quiet temporada since everyone thought El Ni?o would wash this place out. It hasn't, and the beach is gorgeous and the sea like glass... The hotels are running specials and the bars are full but not crazy packed."
Later, in a separate thread about surfing in Ecuador, she added:
"[Montanita] is a surf town and being so has some great party atmosphere with the usual surf town experiences: lots of folks in swim wear, bikinis and shorts all day, lots of partiers and raves and techno at night and pretty much a 7 day party, though it starts about Wednesday night, Thursday is >Ladies Nite at Hola Ola, Friday is ladies Nite at Lost Beach and Saturday is a party all over town. Full Moon especially any of these four days is celebrated as an event. "
In 10 Best Places to Live in Ecuador, visit the section about the Coastal Cities in Ecuador.
If you're interested in moving to Ecuador, read our article 10 Tips for Living in Ecuador or post some questions into our Ecuador Forum for expats.
Morocco
In a discussion about expats surfing in Morocco, an expat advised "Morocco is a great place for surf and its not that expensive - the best place to go to is Taghazout and it's about 30km from Agadir - most of the people speak English and there are [a] few surf shops and lots of surfers from all over the world.
Visit http://www.surfsafi.com/reception.html
If you're interested in moving to Morocco, read our article 10 Tips for Living in Morocco or post some questions into our Morocco forum for expats.
United States
For those interested in surfing in the United states, you'll have a ton of research to do if you intend to pick a location based upon surfing alone. Hawaii and California alone have so many options to consider. Beyond these obvious first choices, Florida, North Carolina, Texas, New York, New Jersey, Rhode Island and more provide even more options to consider, which is especially nice if you're forced to choose one of them due to your job location.
Checkout Surfer.com's Best Surf Towns in America and Best North American Beginner Surf Spots on OutsideOnline.com. If you're worried about getting pounded by a territorial local, then do check out Adventure Journal's 9 Friendliest Surf Spots in America.
If you're interested in moving to the United States, read our article 10 Tips for Living in the United States or post some questions into our United States forum for expats.
If the country you are interested in moving to isn't in our list above, please visit the Country Forum of your choosing. It's free to join Expatexchange.com.
About the Author

Joshua Wood, LPC joined Expat Exchange in 2000 and serves as one of its Co-Presidents. He is also one of the Founders of Digital Nomad Exchange. Prior to Expat Exchange, Joshua worked for NBC Cable (MSNBC and CNBC Primetime). Joshua has a BA from Syracuse and a Master's in Clinical and Counseling Psychology from Fairleigh Dickinson University. Mr. Wood is also a licensed counselor and psychotherapist.
Some of Joshua's articles include Pros and Cons of Living in Portugal, 10 Best Places to Live in Ireland and Pros and Cons of Living in Uruguay. Connect with Joshua on LinkedIn.
First Published: Jun 13, 2018