Expat Banking: Basic Tips for Expats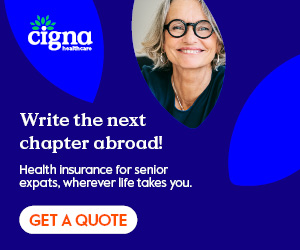 Summary: All expats need to manage their finances effectively in order to avoid unnecessary fees and achieve tax compliance. Here is a very basic overview of what is involved with expat banking.
This article offers general advice for expats about opening bank accounts for use while living abroad. It is meant to provide an overview of what you'll need to do to accomplish this task, and the criteria involved when a bank decides whether or not they can do business with you.
Your ability to open an international bank account, or an account in a local bank account in a foreign country, will be impacted by your individual financial position, the country you are moving to, your citizenship, the policies of each financial institution, and more.
Expat Finances are one of the most important and complex aspects of living abroad, and there have been enormous changes over the course of the last decade.
For U.S. citizens moving abroad, for instance, the introduction of FATCA - (Foreign Account Tax Compliance Act) changed just about everything. Read below for more information.
Basic Financial Services Available to Expats
There are several options that you'll need to assess, and the availability of each is largely dependent upon the laws and regulations of the country you're moving to, and the country you're from. Here are a few of the POSSIBLE options - you may need one or all of them:
> Maintaining your checking, savings and brokerage accounts in your home country and withdrawing money as needed.
> Opening an account, or accounts, with an institution that offers International Banking services.
> Opening an account, or accounts, with a local bank in the country to which you are moving.
> Using a wire service, such as Transferwise, to transfer money and access the best possible rates at any given time.
The trick is to monitor all of the fees that expats incur moving money around between different accounts and countries. It's no easy task, and it requires constant vigilance.
Quickly and easily find trusted moving, insurance, relocation and other providers with
Expat Exchange's Moving Planner
. Select which of our trusted partners you would like to hear from and we'll do the rest.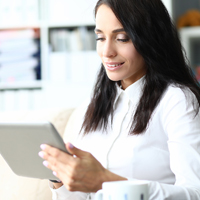 Plan Your Move to Global
Quickly and easily find trusted moving, insurance, relocation and other providers with Expat Exchange's Moving Planner. Select which of our trusted partners you would like to hear from and we'll do the rest.
Get Started Now
What You Need to Open a Bank Account in a Foreign Country
In all countries, at the very least you will need to have specific forms of identification and other documents to establish:
Who you are - This may include a passport, a driver's license or some other form of a state issued document
Your tax status - This may include your tax status in both your country of citizenship and your destination country (the country to which you have moved or will move). You may have to secure a tax ID number or similar, which may require representation by some form of legal representative.
Citizenship & Visa Status - You will likely need to prove your citizenship with your passport and present the visa that you were issued when you entered (or will enter) the country.
Also remember that while there are laws and regulations, for better or worse, they aren't always applied equally in all cases. This can be very challenging, and frustrating!
As noted above, one of the biggest changes in international tax regulations involves FATCA. Over the course of the last decade, as banks have come under increased scrutiny and regulation, they often require a lot of documentation and it's important you provide the information in a timely fashion both before AND after you secure an account.
Read this article on Expat Exchange by Cody Moore about What Every U.S. Expat Needs to Know About Taxes.
Read our article Everything You Ever Wanted to Know About FBAR, but always monitor Foreign Bank and Financial Accounts (FBAR) on IRS.gov to ensure you are aware of the most up-to-date guidance.
British Expats should read the articles UK Banking Options Narrowing for British Expats and British Expats, Your Financial Adviser May Well be a Bandit. They will give you a sense of the challenging landscape you're likely to face when it comes to expat finances.
Financial Risks for Expats While Living Abroad
As with any other investor or individual that use financial services abroad, expats who use international banking services expose themselves to certain risks. Depending upon your individual situation and financial position, it may or may not make such exposure a good option.
When you open a bank account, for instance, you are subject to additional risks based upon currency fluctuations, rate changes and the political and economic stability of the country where you park your monetary assets. Also, remember that if you eventually repatriate your money (bring it back to your home country), there may be additional fees and charges.
It will be your responsibility to constantly monitor any changes in policies at all of the financial institutions that you decide to utilize while living abroad. The need to do this effectively is one of the aspects of international living that unites all expats, so ask advice on our Expat Country Forum(s) and follow through on all due diligence - both before and after your move!
About the Author

Joshua Wood, LPC joined Expat Exchange in 2000 and serves as one of its Co-Presidents. He is also one of the Founders of Digital Nomad Exchange. Prior to Expat Exchange, Joshua worked for NBC Cable (MSNBC and CNBC Primetime). Joshua has a BA from Syracuse and a Master's in Clinical and Counseling Psychology from Fairleigh Dickinson University. Mr. Wood is also a licensed counselor and psychotherapist.
Some of Joshua's articles include Pros and Cons of Living in Portugal, 10 Best Places to Live in Ireland and Pros and Cons of Living in Uruguay. Connect with Joshua on LinkedIn.
First Published: Aug 08, 2018