Expats Talk About The Biggest Challenges They Face Living in Europe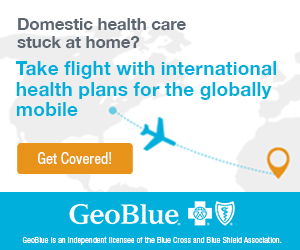 Summary: Living in Europe can be a dream realized for many expats. but that doesn't mean that adjusting to life there comes without its challenges. Expats share some of the biggest challenges they've faced from learning the language, making friends and dealing with the bureaucracy are some of the most common.
We asked expats and expatsin Europe, "What are the most challenging aspects of the new culture?" Here's what they had to say:
"The lack of local language skills is at the top of the list. It isolates you and forms a barrier in what in your own country would be friendly, every day, people to people contact situations: such as pleasantries exchanged with a check out clerk or a neighbor while walking the dog. I also feel out of it with regards to the news: what is going on in the arts, politics. I used to be well informed, now I am not at all. I have been too busy getting my kids settled, hooking up utilities, figuring out our mail forwarding, our taxes, etc," said another expat living in Geneva, Switzerland.
"Pace of life and government bureaucracy. Pace of life is easy to adjust...slow down and enjoy. When dealing with government agencies just be prepared for extreme bureaucracy," said another expat living in Cascais, Portugal.
"Getting virtually anything done here involving a municipality takes forever unless you have an in, So save yourself time and aggravation and hire an Italian to help you with the needs of daily living (phone, electricity, visas, licenses, permits, etc.)," said another expat living in Florence, Italy.
"The rainy weather was distressing to me. Getting to know Dutch people can be difficult depending upon where you live. The Dutch don't like to 'think outside the box'. The most common phrase I heard was 'That's not possible'. It drove me crazy," said one expat in Amsterdam, Netherlands.

International Health Insurance in Global
Get a free international health insurance quote from our partner, Allianz Care, whose plans ensure that you have access to quality healthcare whenever you need it. Allianz's flexible solutions allow you to tailor your cover to meet your needs and budget.
Get a Quote
"Difficult in a small town to become a part of the community. Had planned to volunteer in the schools, but they don't do that here. But we're making baby steps. Buying anything is a nightmare. I was so used to shopping online. Not really possibly here. Products are so different," said another expat living in North Tipperary, Ireland.
"Learning the language, finding a job, making sure my qualifications are legitimate," said another expat living in Oslo, Norway.
"Realizing that the sense of humor and level of tolerance for foreign ideas of many of the locals is very different from mine," mentioned another expat when asked about living in Athens, Greece.
"Everything is different but no one tells you about it because it is so obvious but you do not see it. It's like a maze and you struggle and struggle and no one sees you struggling," said another expat living in Lund, Sweden.
"The language, sex roles, classism and being an outsider. The language is difficult due to the sentence structures and loads of pronouns. Too much male and female and posturing. It SEEMS as if women are meant to be like a combination of dolls and domestic servants. Classism - if they think you have money, they are extremely nice. If they think you are average or poor then, you are invisible. To me, it seems as if they everyone is concerned with giving the appearance of having money or wealth. Wealthy people are treated as if they are gold and average are treated like pests. Being a perpetual outsider - I am the American woman - when properly identified - so I always feel evaluated. People will watch everything you do, and how you do it. They are very curious and for someone from New York, that can be annoying," said another expat living in Tuscany, Italy.
AGS Worldwide Movers
can move you to and from anywhere in the world. Presently the AGS Group has over 141 locations in more than 95 countries and has one of the largest networks in the international removals industry. We relocate 85,000 families every year. Free moving quote!

Moving to Global Soon?
AGS Worldwide Movers can move you to and from anywhere in the world. Presently the AGS Group has over 141 locations in more than 95 countries and has one of the largest networks in the international removals industry. We relocate 85,000 families every year. Free moving quote!
Get a Quote
"Many stores not being open in the evenings. All shopping, other than grocery, needs to be done on the weekend or during the workday," added another member who made the move to UK.
"Nobody is in a hurry to do anything and they run on 'Irish time' meaning it's normal and acceptable to be late. It has taken us a long time to get used to this. Repairs take forever as does processing paperwork. Don't even get me started on the challenges of getting a full Irish driving license!!," said another expat living in South County Dublin, Ireland.
"As I said before, the Dutch are friendly on the surface, as in they will say hello and expect a hello back, and they might even want to know where you're from and what you're doing here. But they are not so willing to invite you along to activities or introduce you to their friends. I think most people live in one town their whole lives, so they don't understand what it's like being somewhere new without knowing anyone. Because they don't recognize how difficult it is, they don't think to include you in their social circles," said another expat living in Hengelo, Netherlands.
"Spaniards, like most people from Southern Europe, love loud music, even late at night. I'm more a quiet person," said another expat living in Barcelona, Spain.
"Becoming fluent in French and being patient with the inordinate amount of time bureaucratic things take to be accomplished. Dealing with the utility companies, internet, etc. is very frustrating, as it takes months to get some things taken care of that would take hours or days in the US," remarked another expat who made the move to France.
"Being alone and finding friends who are of like ideas and interests. I am happily married and am not looking for romance but having close friends with which to do things is a challenge," explained one expat who made the move to Austria.
"The language. This is THE biggest barrier. Conducting business and getting things done is very confusing. Obtaining a valid Italian driving license is a huge, monumental task that may be beyond my grasp. And, things are legitimately confusing because each region can do things a bit differently. It's hard to find out procedures and how to deal with things because you end up with different answers," said another expat living in Perugia, Italy.
"First learning the language. Although I do speak 5 languages, Dutch is by far one of the most difficult languages I've ever studied. Second, overcoming the social barrier between you and the Dutch. It is pretty hard for a 'vremdelingen' (foreigner) to get accepted by Dutch to the extent to exchange invitations to dinner or going out in a weekend trip together both families," commented one member who made the move to Netherlands.
"Rigid social fences, lack of ambition among working class, rigid respect of rules that drives to lack of proactivity and creative thinking," remarked another expat in Hamburg, Germany.
"Learning Swedish. The tax situation. Finding a home that has what I want in the area I'd like to live," said another expat living in Karlstad, Sweden.
"Getting to grips with red tape and the way things are done here, like paperwork. The way the rules change all the time make it very confusing at times," said another expat living in Corfu, Greece.
"There are many Cypriots who are not animal lovers and because there is a lareg population of homeless dogs and cats on the island, sometime you see animal cruelty. This saddens me," said another expat living in Frenaros, Cyprus.
"The language, and mannerisms of Czech people. Street signs!! Terrible. You have to approach crossings slowly as there are no traffic lights..very rarely. Smoking everywhere..indoors/outdoors..young teenagers..you name it," said another expat living in Prague, Czech Rep.
"The whole body language, facial gesture, hand stuff that is entirely unknown in the more restrained, reserved English cultural ways," added another member who made the move to Greece.
"Language, language, language. You figure that out and everything else falls into place by itself. Get the language and you'll get everything else," explained one member living in Heidelberg, Germany.
"Be careful not to talk too much about yourself and reveal too much about yourself too early. It will takes weeks and months of getting together with an Irish friend to learn personal details about them. Only reveal one or two personal details per visit or it will overwhelm them. They will respect the friendship more if it is earned and learned over time. Forget getting anything fixed, it will take weeks and more than one visit. Always offer a service person (plumber, gardener, etc.) tea and make sure it is one of the two Irish brands, offering a biscuit doesn't hurt too. Won't improve the service but they will appreciate that you are polite. Always apologize if you create any sort of inconvenience for another person, it will be much appreciated," explained one expat living in Dublin, Ireland.
"People are quite reserved and don't readily make eye contact and say hello... lots of simple everyday things to make tasks easier not available here. Going for coffee and getting free refills," said another expat living in Exeter, UK.
"Language is still somewhat a challenge because I don't speak fluently. Nearly everyone speaks English here, so it's not a big deal until you plan to study or get some certain job," said another expat living in Vienna, Austria.
"Initially the Bulgarians do not smile much. They may not have a lot to smile about! But once you get to know them they are very hospitable. A lovely elderly woman who lives across the lane knew I was leaving to go back to the UK. She turned up with salty fried bread, cooked chicken bits in a tray, a glass jar of noodle soup and a small sealed jar of something that had been expertly, I am sure, canned several years before. The written words on the label have escaped translation," said another expat living in Veliko Tarnovo, Bulgaria.
"The claustrophobia of living so close to others, the small living accommodations, and tight spaces. Even the parks are small. And are only built to fit preschool sized children. Hard to find places for older kids to play outside. I think elementary school children must stay locked in their apartments when they aren't at school. The crime: all the door locking, alarms, bars on the windows of peoples bedroom even in the suburbs," said another expat living in Torino, Italy.
"The language is still after 10 years one of the most difficult aspects and the standard of driving although a lot better is a major problem," said another expat living in Bydgoszcz, Poland.
"For me language and social aspects of racial inequalities. Poverty seems well accepted for some groups," said another expat living in Cluj Napoca, Romania.
"The biggest challenge we faced was trying to figure out how to shop and save money! In the beginning, our grocery budget doubled! Everything is VERY expensive here! New friends have helped us find the good and affordable ways to shop by going to Germany, France and Belgium on a regular basis. It's pretty cheap to take the train or bus. We go to Germany several times a month for everything from our washer (delivered and installed), to clothes, food and most recently Christmas gifts. We use Ikea in Beligum as well which is literally just over the border. Our country is so small, that within about 30 minutes in any direction, we can be in another country--so cool! Shopping outside of Luxembourg is the most common and widely shared "secret" to saving money," said another expat living in Luxembourg City, Luxembourg.
About the Author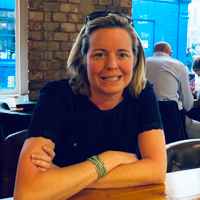 Betsy Burlingame is the Founder and President of Expat Exchange and is one of the Founders of Digital Nomad Exchange. She launched Expat Exchange in 1997 as her Master's thesis project at NYU. Prior to Expat Exchange, Betsy worked at AT&T in International and Mass Market Marketing. She graduated from Ohio Wesleyan University with a BA in International Business and German.
Some of Betsy's articles include 12 Best Places to Live in Portugal, 7 Best Places to Live in Panama and 12 Things to Know Before Moving to the Dominican Republic. Betsy loves to travel and spend time with her family. Connect with Betsy on LinkedIn.
First Published: Apr 24, 2020