You're Not Too Old To Live Abroad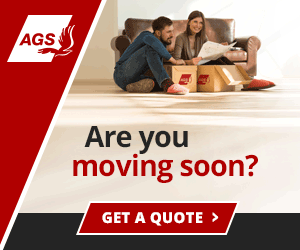 Summary: Who doesn't want to get out there and see the world? So many of us put off the prospect of moving overseas until later in life, and that shouldn't keep you from considering retiring abroad.
Many people dream of living abroad, but never put it together until they get to the end of their career, or close to it.
Then, when they arrive at an age when it is possible, they're concerned that maybe they've waited too long and they are too old to make it happen.
The truth is that nothing could be further than the truth. At Expat Exchange, we see people moving abroad in greater numbers and at older ages than ever before.
Expat Exchange recently conducted two polls - one before the COVID-19 pandemic and one during the COVID-19 pandemic.
In our first survey, which was designed to assess the Best Places to Live in the World, 77% of expats reported that they were either Extremely Satisfied or Very Satisfied with the expatriate experience in the town or city in which they lived.
In our second poll, almost all respondents that were aged 55+ reported that they were firmly committed to their international lifestyle DURING the pandemic.
With the right amount of research and preparation, expats with just about any size of budget are able to move abroad and enjoy all of the experiences - and challenges - of living in another country. So, expats with a modest retirement income should know that if you do it correctly, it can be done!
And once, you move abroad, it will be incumbent upon you to figure out how to settle into your new lifestyle. Let's be honest... that's not always easy for retirees! But it will have to be part of your adventure if you're going to make it work. As an expat in Playa Hermosa de Jaco in Costa Rica advised:
"When retiring abroad, you need to ask yourself what is important for a successful and fulfilling retirement. The change of lifestyle can be difficult for some so don't expect to adapt immediately. One of the most important aspects is that you will have many challenges and it's a large learning experience on a daily basis. Adopt the lifestyle of your host country. Find humor in the differences and embrace the struggles you will have from time to time. Living abroad is the greatest gift I gave myself and the most fulfilling experience of a lifetime. I would not change a thing!"
And here's what an expat in France wrote about their adventure:
"Living in a small village in France has been the adventure of our lives. We would not trade the experience for anything. Our lives became much bigger when we moved here. We still have our friends in the U.S., but we have made many important, long-lasting friendships in France as well."
As we wrote recently, Now is the Time to Dream of Living Abroad!
One expat in Medellin, Colombia in Medellin advised: "If you are thinking about it, do it as soon as you can. You do not need nearly as much money as you would need to live in a retirement community in the U.S."
Now's the time to get started!
About the Author

Joshua Wood, LPC joined Expat Exchange in 2000 and serves as one of its Co-Presidents. He is also one of the Founders of Digital Nomad Exchange. Prior to Expat Exchange, Joshua worked for NBC Cable (MSNBC and CNBC Primetime). Joshua has a BA from Syracuse and a Master's in Clinical and Counseling Psychology from Fairleigh Dickinson University. Mr. Wood is also a licensed counselor and psychotherapist.
Some of Joshua's articles include Pros and Cons of Living in Portugal, 10 Best Places to Live in Ireland and Pros and Cons of Living in Uruguay. Connect with Joshua on LinkedIn.
First Published: Jul 08, 2020