Traits of Successful Expat Families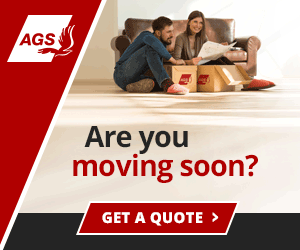 Summary: Families who manage to function tend to share some common traits that can help expatriates prepare for their journeys abroad. Here's a look at what those traits are and how you can take advantage of that knowledge.
Before we get started, understand that there is no article that can take into account the specifics of an individual family. This article should not be considered actual counseling or a substitute for family counseling or expatriate family training services.
Expat families can face significant challenges as they attempt to adjust to their new life abroad. This is not surprising given the complex nature of an international relocation. There are just so many stressors that can impact a family in any number of ways, and at every stage of the process. It can be a very difficult road.
While this is true, there are obviously millions of people who have found a way to make it work. In order to join their ranks, it's important to be proactive and consider both where you are and what lies ahead for you and your family.
So how can we manage the potential pitfalls? Here is a 3-step approach to help you think about the changes experienced by expatriate families and what might increase the odds your journey is a success.
Step One: Consider the traits shared by well-functioning families.
Step Two: Think about how that applies to people who move and live abroad.
Step Three: Evaluate how you can apply this knowledge to your family.
Let's look at each of the steps individually.
Step One: Traits Shared by Well-Functioning Families
While acknowledging that there is no such thing as a master plan for a perfect family, let's start from a high-level and consider a quick primer on the traits shared by well-functioning families.1
Well-Defined Family Organization - In families that function well, parents are clearly in charge, and the couple is largely unified in their approach to parenting. Children earn more independence and privileges as they get older and demonstrate their ability to take on more and more responsibilities.
Clear Boundaries - Family members are able to balance their need for independence and privacy with a sense of family cohesiveness and belonging.
Flexibility - All families have roles and boundaries, but it's important that we have the ability to maintain some level of flexibility as families evolve over time. The organization and boundaries described above are more functional for most families when they are neither rigid nor undefined.
Step Two: General Application of These Family Traits to People Who Move Abroad
So how are these traits relevant to the specific experiences of expats and digital nomads?
It is quite possible that all of these areas - the family's organization, the boundaries between the family and the outside world, and it's capacity to be flexible - will require some kind of an adjustment in order to succeed.
Here are some examples of how these traits are relevant to families as they transition abroad:
Organization of the Family - Parents may need to exert more or less authority in their new environment, but this should be done in a manner that doesn't make the couple less unified. Additionally, one of the parents may need to assume more control over certain areas of parental responsibility than in the past, such as getting the kids settled in school, finding extra-curricular activities, and managing social experiences.
Clear Boundaries - A somewhat introverted parent may need to engage more with the outside world and be more like an extrovert in order to get the kids culturally adjusted and settled into their new home abroad. Or it could be the opposite. New relationships outside of the family can make a significant impact on the relationships within it, for better or worse. Adolescent children may have fewer or more friends, and they may want more privacy than the parents are accustomed to permitting in their home country.
Flexibility - A husband and wife who have been married long enough to have settled into a set of expectations about who manages certain aspects of their lives may need to be flexible with one another when change is dictated by their new circumstances abroad. As mentioned in the example above, parents may elect to be more flexible - or less - depending upon the local expectations for how adolescents spend their time and with whom.
Step Three: Evaluate how you can apply this knowledge to your family.
So here is where the proverbial rubber hits the road. Let's consider how you can specifically apply these concepts to your family life as you make a transition abroad. (Or reconsider your existing life abroad if you're already an expat or digital nomad.)
First, you must appreciate that when you move abroad your environment is changing and you will need to adapt to it. From a family perspective, that means each family member may have to assume different roles and responsibilities than in the past. Parents and children may need to spend more or less time outside of the family. Importantly, this will require effective communication with each other about these changes. Resentments can build quickly while living abroad.
So let's ask some questions to help you figure out where you are currently, and what will need to happen abroad.
Some of these may be difficult or uncomfortable to answer or address, but it's far better to face them now than when you are already abroad. (However, if you are having marital or family problems, it's probably best to evaluate these with a qualified therapist who can help you carefully consider how to create positive change and whether or not moving abroad is the right decision for your family.)
The culture of your new home, particularly its societal norms and values and how they differ from your own, should be a significant factor when addressing the questions below.
Organization of the Family

What are the responsibilities of each parent?
Are you and your spouse largely unified in how to manage your family?
What are the privileges and responsibilities of the children?
How might the working and living circumstances of your new life abroad change your current family structure? Your children's educational circumstances?

Clear Boundaries

How much time does each family member spend with people outside of the family?
How often does the family have visitors to the home? Is it family or friends? Both?
How do parents respond to adolescent needs for independence?
How are personal and emotional boundaries within the family managed?
How might the circumstances of your new life abroad change the family's interaction with each other and the outside world?

Flexibility

Has the family had to manage significant change in the past?
How do family members respond to change in other family members?
Are the rules in the family rigidly enforced? How might the circumstances of your new life abroad impact your family members ability or willingness to be flexible with each other? Consider each relationship within the family.
Once you work through these questions, it's time to have a conversation about the answers and what it will mean for you and your family once you are abroad. There's not enough space in a single article to address everything you may be worried about, or everything you'll be looking forward to, as an expat or digital nomad family.
That being said, it is important to do as much research and preparation as possible and share what you learn and what your plan is with everyone in the family. As far as children and adolescents are concerned, "age appropriate" is the best advice you will get as far as what to share or not share. Additionally, each family member's individual needs and ability to adapt to new situations should be taken into careful consideration.
You may go through the questions above and decide that life abroad is not the best choice for you and your family. There is nothing wrong with coming to that conclusion. While the success stories may make you long for the same experience for your family, the reality is that the life of an expat or digital nomad is not for everyone.
This is actually a great opportunity as parents to demonstrate that you are in charge of the family, and that you are working together to make the best of what just may be the most exciting adventure of you life.
1 - Nichols, Michael P., Inside Family Therapy: A Case Study in Family Healing, pgs. 101-103, (Needham Heights, MA, Allyn & Bacon, 1999).
About the Author

Joshua Wood, LPC joined Expat Exchange in 2000 and serves as one of its Co-Presidents. He is also one of the Founders of Digital Nomad Exchange. Prior to Expat Exchange, Joshua worked for NBC Cable (MSNBC and CNBC Primetime). Joshua has a BA from Syracuse and a Master's in Clinical and Counseling Psychology from Fairleigh Dickinson University. Mr. Wood is also a licensed counselor and psychotherapist.
Some of Joshua's articles include Pros and Cons of Living in Portugal, 10 Best Places to Live in Ireland and Pros and Cons of Living in Uruguay. Connect with Joshua on LinkedIn.
First Published: Aug 10, 2022