Top 8 Expat Banks in 2022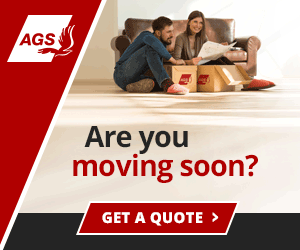 Summary: Explore some of the options for international banking for expats. It can be tricky to find the best option for you and your family, but it's one of the most important services to get right.
It's important for Expats to carefully consider the banking services they will us while living abroad at the outset of their international adventure. Wait too long and you'll pay a price... literally!
This article will help expats explore options for checking accounts and other services.
There are various options for expatriates to consider. In short, the world of banking has changed a great deal over the last 20 years. Whether you're young or old, well-educated in financial matters or not, your situation changes when you cross international borders.
Additionally, there are variables that are likely to affect what the best financial service options are. There is no "one size fits all" when it comes to banking!
Some variables to consider are:
Whether or not your account was opened before you moved abroad.
The partners and network your bank (ATM) card utilizes. This may include Visa, Mastercard, or others such as Plus, Interlink, Star and/or MoneyPass.
The type or level of account you currently have or open in the future.
Whether or not you maintain an address in the U.S., U.K., Canada or wherever else your home country is.
Some banks might charge for ATM fees, but won't charge for the conversion from U.S. dollars to another currency. Or vice versa. This is why homework is important!
So do your research and gather as much information as possible to figure out what makes the most sense for your individual or family situation. It may be difficult. Some expats and nomads have specifically reported that it's hard to get a straight, consistent answer even when they speak to customer service representatives at the banks themselves. This is an aspect of the expatriate financial maze that you should expect to have to navigate. And in all honesty, doesn't this happen to at least some degree in your home country as well?
Lastly, compare notes with expats and nomads already in the country and (if possible) the city to which you are moving at the beginning of your research. As noted above, they sometimes have a wide range of experiences that demonstrate a lack of consistency in how banks administer their policies, and you should know as much as possible about all of these realities at the outset of your journey. Costly mistakes may be avoided!
Checking Account Options for Expats and Nomads
Here are some of the options that generally get mentioned by expats and nomads when they discuss checking accounts that make sense for their international lifestyles.
Charles Schwab
Charles Schwab regularly comes up as an option on Expat Exchange that U.S. expats and nomads endorse as a good option. This is usually in relation to the reimbursement of ATM fees.
Schwab promotes the following features as being advantageous for U.S. expats:
"Competitive" exchange rates for U.S. and other currencies.
"Simplified" and "Clear" U.S. tax reports and a 1099 form to help with annual IRS filings.
A Schwab Visa debit card to be used at any ATM worldwide with all fees refunded.
Capital One 360
Expats have called the Capital One 360 checking account "straightforward" and one person even enthusiastically asked: "Is there a better deal to be had?"
Its website states: "There are no fees to open, keep or use your Capital One 360 Checking account, or for foreign transactions. But let�s be totally upfront here: There may be some things you want or need to do with your account that will result in charges. If you request overnight check delivery or overnight delivery of a replacement card or request a stop payment, you may be charged a fee for these extra services."
Citibank
Citi offers International Personal Bank U.S. to "customers around the globe."
On it's U.K. website, Citi states: "Wherever your life takes you, we�re here to help. From seamless global banking to exciting new ways of diversifying your wealth." Then, however, it notes that [Terms and Conditions] apply and there is a "minimum funding of $200,000."
Some accounts offer "waived foreign exchange fees when using your Citibank banking card." Importantly, Citi states that relevant information is location dependent, so each person will need to explore what this means for their situation before opening an account.
For those moving to parts of Central and South America, further research is important. Parts of Citi were acquired by Scotiabank in Colombia, and by Banco Santander R�o in Argentina, and its retail business to Itau Unibanco in Brazil. So if you are an existing Citi customer and expect to use services abroad, it may not be the case that you'll easily be able to use the same account.
Again, you'll need to do your homework about the specific country to which you are moving.
HSBC Premier
If you prefer to have a bank that has a physical presence, or your situation requires that, HSBC Premier may be your best option. There are, however, specific requirements and you should carefully consider the fees that you may incur.
New HSBC Expat customers must be 18 years or over and meet one of these criteria.
You must either hold a minimum of �50,000 with us or have a sole salary of �100,000 or currency equivalent to these amounts. Alternatively, you may qualify if you have already qualified for HSBC Premier in another country.
Qualified individuals must also reside or be situated in an eligible location (country or region).
These requirements can change without notice so check their website.
First Republic Bank
First Republic Bank offers Unlimited ATM withdrawals to available balance. No access fees at virtually all ATMs worldwide, including rebates of ATM access fees from other banks worldwide1.
Do see the note below in relation to currency conversions and other usage fees.
1 Foreign currency conversion and other usage fees vary by country and network and are not included in the rebated ATM access fees. If we cannot determine the ATM access fee for a specific transaction, a default rebate amount will be applied.
Credit Unions
Alliant Credit Union
Alliant Credit Union website.
Non-U.S. residents "can become a member of Alliant if you live outside the United States, but only if you have either a Social Security number or an unexpired Individual taxpayer Identification Number."
Alliant Visa debit cards can be used internationally, and "Alliant reimburses up to $20 monthly for out-of-network ATM fees," including those incurred while abroad. Addiontally, all "international purchases and ATM withdrawals will incur an International Service Assessment fee of 1%."
Navy Federal Credit Union (NFCU)
Membership in the Navy Federal Credit Union is "open to the armed forces, the Department of Defense, veterans and their families."
Its website notes that members will not be charged an ATM access fee when they use International Navy Federal and CO-OP ATMs. These are located primarily on U.S. military bases.
Additionally, some an International Assessment fee of 1% may be assessed at some CO-OP ATMs.
Other fees may be incurred at other financial institutions when you use their ATM, and between $10-$20 may be offered as a rebate depending on the account you choose. It's important to research this with Navy Federal Credit Union before selecting the best option for your individual situation. As there is a limit on reimbursement, plan your withdrawals carefully to avoid unnecessary fees.
State Department Federal Credit Union
The State Department Federal Credit Union's banking services provide its members with some excellent benefits.
There are 3 levels of checking accounts to choose from.
State Department Federal Credit Union Membership is available to anyone affiliated with the U.S. State Department via direct employment, family members of employees, some employment groups, the American Consumer Council, and others.
About the Author

Joshua Wood, LPC joined Expat Exchange in 2000 and serves as one of its Co-Presidents. He is also one of the Founders of Digital Nomad Exchange. Prior to Expat Exchange, Joshua worked for NBC Cable (MSNBC and CNBC Primetime). Joshua has a BA from Syracuse and a Master's in Clinical and Counseling Psychology from Fairleigh Dickinson University. Mr. Wood is also a licensed counselor and psychotherapist.
Some of Joshua's articles include Pros and Cons of Living in Portugal, 10 Best Places to Live in Ireland and Pros and Cons of Living in Uruguay. Connect with Joshua on LinkedIn.
First Published: Sep 22, 2022