Expats Talk about Health Insurance and Healthcare in Brussels, Belgium
Last updated on Sep 17, 2022
Summary: Expats and global nomads in Brussels, Belgium share their experiences with health insurance, healthcare in Belgium, local hospitals and specialists, quality of medical care and more.
What advice do you have for expats having a baby in Brussels?
If you live in Brussels, newcomers to Brussels would love to hear your answer to this question.
We asked expat moms who gave birth in Brussels about their experiences and advice they have for other moms to be. They said:
"Upon notification of pregnancy: get started on daycare options. Take lessons in the language immediately if you do not speak this, if only for your comfort during the process. Also, your daycare mostly will speak only in French or Flemish to your child if you need to use this option. Be prepared, most appointments are without clothing, which is different from my country! Make sure the people sending you presents from other countries pay the VAT tax as you will be charged for the value of your "gift". Hours are inconvenient for the many doctors appointments, especially if you have a full time job, talk to your boss early about the need for flexibility. Relax: the healthcare system here is excellent and your journey will be very pleasant and supported," said another expat in Brussels.
Are healthcare services good in Brussels?
We asked people if they have access to good medical care in Brussels. They wrote:
"Yes. The care is excellent and plentiful in Brussels. It is more expensive than the NHS in the UK but worth paying more for," remarked another expat in Brussels.
About the Author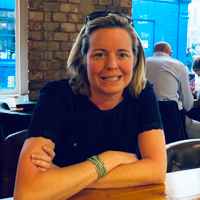 Betsy Burlingame is the Founder and President of Expat Exchange and is one of the Founders of Digital Nomad Exchange. She launched Expat Exchange in 1997 as her Master's thesis project at NYU. Prior to Expat Exchange, Betsy worked at AT&T in International and Mass Market Marketing. She graduated from Ohio Wesleyan University with a BA in International Business and German.
Some of Betsy's articles include 12 Best Places to Live in Portugal, 7 Best Places to Live in Panama and 12 Things to Know Before Moving to the Dominican Republic. Betsy loves to travel and spend time with her family. Connect with Betsy on LinkedIn.