Accra, Ghana
Last updated on Sep 17, 2022
Summary: Expats, digital nomads and retirees discuss what it is like to live in Accra, Ghana: Cost of living, Finding a home, Meeting People and more.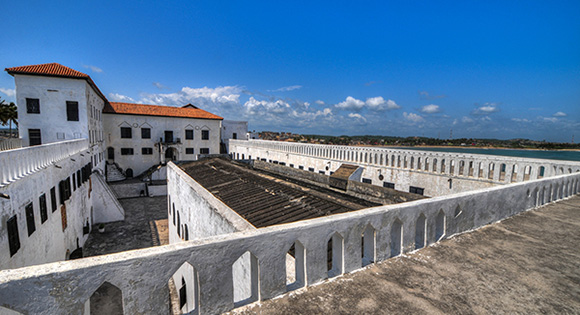 What do I need to know about living in Accra?
If you live in Accra, newcomers to Accra would love to hear your answer to this question.
When we asked people what advice they would give someone preparing to move to Accra, they said:
"Housing is extremely expensive so make sure that your company provides adequate housing allowance as even the most expensive properties are of low quality. If you do not have an adequate housing allowance you might end up in a not very pleasant part of town and in a house that is virtually uninhabitable. Cost of living here is generally very expensive," said another expat in Accra.
How do I meet people in Accra?
When we asked people living in Accra about club and activities where newcomers can meet others, they responded:
"There are plenty of expat organisations and groups with various interests - gym, swim club, bridge, golf. movies etc. No matter what your interest you are bound to find a group to join or you can easily form one. Join those groups that interest you. For ladies NAWA is an excellent resource, so is expataccra," remarked another in Accra.
William Russell's private medical insurance will cover you and your family wherever you may be. Whether you need primary care or complex surgery, you'll have access to the best hospitals & doctors available. Unlike some insurers, we also include medical evacuation and mental health cover in our plans (except SilverLite).
Get a quote from our partner, William Russell
.
Will I be able to find a job in Accra?
When we asked people about industries and career opportunities in Accra, they reponded:
"Oil, gas, mining, breweries, and cocoa industries are the main industries. Senior management or technical positions are the major career opportunities but work visas are limited so generally need to be very senior or have unique skills. Jobs are usually advertised on overseas websites or people are promoted within," said another person in Accra.
What is life like in Accra?
When we asked people living in Accra what life is like and how people spend their time, they said:
"Everyone that works are usually pretty busy with it but there is also a lot os socialising with many functions a week on in town. We find we have to pick and choose what to do as otherwise there is just too much to do," remarked another in Accra.
What do expats find most challenging?
"People here only tell you what you want to hear not the real situation - leading to not being able to trust anyone," said another expat in Accra.
Is there a lot of diversity? Are people in Accra accepting of differences?
"Yes - within the local community there are Christian (Apostles) and Islam and Expats are from around the world. There are also many Africans from other nations. Tolerance is generally very high however, there is a tendency to take advantage of Expats within Accra and they are not as welcoming and friendly as Ghanians from the country," said another expat in Accra.
About the Author

Joshua Wood, LPC joined Expat Exchange in 2000 and serves as one of its Co-Presidents. He is also one of the Founders of Digital Nomad Exchange. Prior to Expat Exchange, Joshua worked for NBC Cable (MSNBC and CNBC Primetime). Joshua has a BA from Syracuse and a Master's in Clinical and Counseling Psychology from Fairleigh Dickinson University. Mr. Wood is also a licensed counselor and psychotherapist.
Some of Joshua's articles include Pros and Cons of Living in Portugal, 10 Best Places to Live in Ireland and Pros and Cons of Living in Uruguay. Connect with Joshua on LinkedIn.