Retire in Ukraine
Last updated on Nov 27, 2021
Summary: Retirees share their experiences living in Ukraine. What are the challenges and rewards of retiring in Ukraine?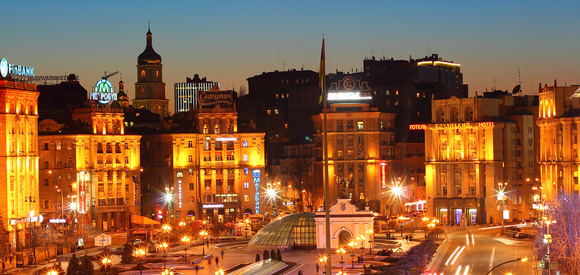 What is it like to retire in Ukraine?
"Odessa is what you want it to be. It is a city of more than a million so yes it has everything," explained one retiree living in Odessa.
"We socialise with as many family and friends as possible. They are always celebrating something or other, folk bring lots of food and its a sort of bring-and-share mentality. Expats are rare here. There are a lot of foreign students at the Universities but I've met one American guy, one Canadian woman, but not English since I've lived here 18 months. It doesn't bother me. I don't hanker after the old country. It's important not to look back when making this kind of lifestyle change. The great thing about the Ukrainian summer is they very much have a European behaviour to night life. For example the shops, bars, cafes, restaurants, parks all stay open late, and people are out until late. In England people go home and lock their doors after 8pm, it's the British isolationist mentality, (barring to occasional barbie). Ukrainians are far more sociable and friendly. People will stop and talk, in England if you try talking to a stranger there is immediate suspicion. It's a totally different culture," said another retiree in living in Kharkov, Ukraine.
Answer Question & View More Answers
What advice do overseas retirees have for others considering retiring abroad?
"I have answered so many questions im tired of telling people, if you don't like it you can go back !," explained one retiree living in Odessa.
"The Ukrainian people are great. The women dress and behave like real women and are fiercely proud of their feminity, my wife is awesome," said another retiree in living in Kharkov, Ukraine.
Answer Question & View More Answers
What are the most challenging aspects of retiring in Ukraine?
"1) Tackling the old soviet-style bureaucracy when it come to getting anything done, like getting a "probisca" of residency, visa etc. 2) The language. Russian grammar drives me nuts ! 3) Cockroaches and the aggressive Ukrainian mosquito in the summer! 4) Crossing the road can be a little like Russian roulette, seriously they don't stop for anybody. 5) I bought a car last year and actually enjoy driving around here. The main roads are generally in good condition and very wide, however, the side streets are badly pot-holed and unless you have a 4x4 it's bad on the vehicle. 6) Despite the fact that I speak Russian to colloquial level, when I go shopping on my own, especially in the market, they detect immediately that I'm foreign and the prices, for some strange reason, seems to almost double. 7) I have to be very careful driving because the traffic cops love to stop speeding cars. Unfortunately, corruption is still a problem here and the cops always look for a donation to cover the problem. I heard that 2 driving offences and its immediate deportation, but I've been problem free so far," remarked another retiree in Kharkov.
What are the most rewarding aspects of retiring in Ukraine?
"1) The exchange rate is still quite favourable against the British pound. So although we don't live like royalty we do enjoy an above-average lifestyle compared to many locals. 2) I'm just amazed at the quality of the food here, it's fresh and invariably organic. You can taste the difference, especially with meat. The shops and markets are great. There are even western-style shopping malls like "Karavan" if you're missing all those expensive clothes shops back home. 3) The people are generally more friendly and open. 4) British weather is both dull and unpredictable, whereas we get contrasting weather, cold and snow in the winter and a good blast of sunshine in the summer. There has been very little rain this year. Nice weather for retirement. 5) I like the wide open space once you leave the city. In the UK people live like sardines in a can. 6) The parks are great, we often frequent Gorky Park in the summer. 7) When I'm not driving I take the Metro. It's exceptionally good. For just 3 uah you can go anywhere and it's very quick and efficient. Whereas in London the Metro is always slow, crowded and very expensive. 8) Re. driving - there's no road tax, no MOT, no speed cameras and no speed bumps, it's great. The car insurance is against the vehicle, not the individual, so when you sell a car the insurance goes with it. A lot less hassle owning a car than in the UK. 9) There are some awesome places to visit in the Ukraine, barring the trouble spots of course," commented one retiree living in Kharkov, Ukraine.
"Have developed a wonderful loving relationship with a fine woman. My health has improved eating fresh home cooked food rather than processed prepared meals, or over salted and processed restaurant meals. I have quit taking blood pressure and cholesterol meds. Walking daily, as exercise and have no car here," explained one retiree living in Kharkov.
What are healthcare services like in Ukraine?
We asked retirees if they have access to good medical care in Ukraine. They wrote:
"Yes, here in Odessa we have very good quality healthcare and much better than my native USA by far and at 1/10th the cost," said another retiree in living in Odessa, Ukraine.
"The medical services are good and easily accessible, but you have to pay. I had a problem with my eye earlier this year, was referred to a specialist eye clinic in the city on the same day. They conducted a thorough set of eye tests for 700 uah (£20) ! Medical insurance makes useful toilet paper and that's it, trust me - you still have to pay to get treatment, even the nurse will expect something, although for an expat it's relatively inexpensive," explained a retiree in Kharkov.
Answer Question & View More Answers
What is life like in Ukraine?
If you live in Ukraine, newcomers to Ukraine would love to hear your answer to this question.
When we asked people living in Ukraine what life is like and how people spend their time, they said:
"Life for the girls definitely revolves around fashion. Whoever can look the best has a better chance to leave the country with a rich man is what their mother taught them and sadly enough, it's true," said another retiree in living in Kiev, Ukraine.
"Four universities and a host of job training schools, so many young. They have no cultural problem with promiscuity, and most children do not have fathers present. This usually results in criminal delinquency elsewhere. Mogliv is the second highest crime city in UE behind Odessa. Much smuggling from Moldova across the river. We have a dance club here, it is called Step. Three people knocked off by Russian Mafia last week. Best to be home after dark," explained a retiree in Mogliv-Podilskyi.
What do I need to know before retiring in Ukraine?
When we asked people what advice they would give someone preparing to move to Ukraine, they said:
"Do not unless you have enough money to support yourself without working and you like long cold winters, terrible drivers and terrible food," said a retiree who moved to Kiev, Ukraine.
"Rent with an official rental agreement. It costs twice as much, but if you try the way they do, the first month is low, but you will then be asked for a LOT more, and if you don't pay, they promptly kick you out. Even if you have been there less than 24 hours, there is not a thing you can do. Well, maybe cry. Laws here are lax. You can do things that will amaze you. Even carry a concealed gun, no permit. If you are here over three months, you become an illegal alien. If you leave, you will not be allowed back. If you stay, they cannot afford to kick you out, so they will only fine you $100 upon your eventual departure. I cannot even go across the river to Moldova for lunch! Until I marry. If. If you marry a Ukrainian, you can stay here legally, and not become a UE citizen. I personally will get a UE lawyer to handle the papers. Like everything else here, it costs a lot less than the US. My very low SS Disability income is four times the national average income here. I can not afford to live in California anymore, but I can, here. At least, theoretically. They still are not paying me," said another retiree in Mogliv-Podilskyi.
About the Author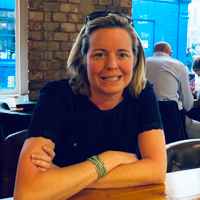 Betsy Burlingame is the Founder and President of Expat Exchange and is one of the Founders of Digital Nomad Exchange. She launched Expat Exchange in 1997 as her Master's thesis project at NYU. Prior to Expat Exchange, Betsy worked at AT&T in International and Mass Market Marketing. She graduated from Ohio Wesleyan University with a BA in International Business and German.
Some of Betsy's articles include 12 Best Places to Live in Portugal, 7 Best Places to Live in Panama and 12 Things to Know Before Moving to the Dominican Republic. Betsy loves to travel and spend time with her family. Connect with Betsy on LinkedIn.