Living in Switzerland
Last updated on Feb 10, 2022
Summary: Expats, digital nomads and retirees talk about what it is really like living in Switzerland. They offer advice about meeting people, cost of living, finding a home and more.
What do I need to know about living in Switzerland?
If you live in Switzerland, newcomers to Switzerland would love to hear your answer to this question.
When we asked people what advice they would give someone preparing to move to Switzerland, they said:
"You should have a particular reason for moving to Neuchatel, such as an interest in high-tech work, and not just chose it because of its lovely lake-side location, for example. It is a specialized place and you should be prepared for that before deciding upon Neuchatel as a place to live," said another expat in Neuchatel.
"Don't bother bringing anything unless you are totally convinced that you won't be able to get it in Geneva. If you can think of something that fits that catagory I would love to know what it was as I haven't found anything (a long while ago we couldn't find "crunchy" peanut butter but forget that problem, it's here) lacking here. Go to the library and check out a couple of books on Switzerland. The locals will be amazed when you are able to demonstrate any knowledge about history, especially theirs. North Americans have been judged, and rightfully so, deficient in an appreciation of history and the role it plays in Europe generally. You will have to read the books, by the way," added another expat who made the move to Geneva.
Answer Question & View More Answers
How do I meet people in Switzerland?
When we asked people living in Switzerland about club and activities where newcomers can meet others, they responded:
"Neuchatel International Club, English Speaking Ladies Group, Chappel des Charmettes religious (Christian Protestant) & social activities," mentioned another expat in Neuchatel.
"North Americans will particularly enjoy linking up with the local softball league. This a great time for the athlete and non-athlete to get out in the countryside and play. You will meet all sorts of nationalities as many unexpected fans of American baseball pop up from all over the world. Contact [email protected] by email or, if you work in one of the Orgs, ask around about the league. There are many teams," commented one expat who made the move to Geneva.
Answer Question & View More Answers
What is life like in Switzerland?
When we asked people living in Switzerland what life is like and how people spend their time, they said:
"Neuchatel is famous for watchmaking and high-tech industries and is home to a number of English-speaking companies such as Philip Morris, Baxter, Auto-Desk etc. In areas of the canton outside of the town of Neuchatel area there are other companies such as Johnson & Johnson, so there are more English-speaking ex-pats than one would imagine for a town as small as Neuchatel. The Neuchatelois also have a football team (Neuchatel Xamax) that is EU class, again something most towns its size do not have," commented one expat who made the move to Neuchatel.
"There is a lot of socializing and traveling in small groups or as individuals. Most of the people you will meet who are expats are well educated and excited to be at the heart of Europe with what are pretty reasonable salaries and a lot of free time to enjoy the perks. Skiing, climbing, bicycle touring, etc. etc. on the physical side are just a few of the attractions. GAOS, the amateur theatrical group is far more interesting than their title would indicate and many folks get immersed in their activities. Of course, everything you do in Geneva will eventually lead you to a banquet to celebrate something or other which will lead you to yet other," remarked another expat living in Geneva, Switzerland.
Answer Question & View More Answers
Is there a lot of diversity? Are people in Switzerland accepting of differences?
"Lugano is in Italian Switzerland in the cantone of Ticino, and it is located on Lake Lugano. The local language is Italian, but most people also speak German/Swiss German and French, although very few speak English. There are many Catholic churches, a mosque and a Christian church, but the people aren't heavily religious. The people are generally very nice as long as you don't act like a loud-mouth American who is surprised that they don't speak English. Just say "I'm sorry, I don't speak Italian. Do you speak English?" (translation: Mi dispiace ma non parlo italiano bene. Pali inglese?) Then, they will most likely do their best to help you," explained one expat living in Lugano, Switzerland.
"Neuchatel is traditionally Protestant but there are many Catholics in the canton. In Switzerland as a whole one in seven people is not Swiss and this holds true in Neuchatel. The Neuchatelois are very tolerant but are made uncomfortable by highly visible symbols such as burkas," said another expat in Neuchatel.
Answer Question & View More Answers
What are the schools in Switzerland like?
"ISBerne is a school with vibrant community and excellent education standards. I would advise to pay the school visit prior to enrolment, have a school tour and organise the trial school day for your child," remarked another parent with kids at International School Of Bern in Bern - Gumligen.
"We are very happy here and are having a great experience living in Switzerland as a result. The teacher-student ratio is low so we feel the kids get a lot of attention from their teacher," explained one expat living in Gümligen, Switzerland.
Answer Question & View More Answers
About the Author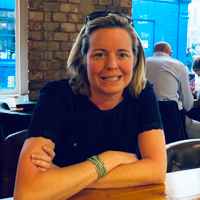 Betsy Burlingame is the Founder and President of Expat Exchange and is one of the Founders of Digital Nomad Exchange. She launched Expat Exchange in 1997 as her Master's thesis project at NYU. Prior to Expat Exchange, Betsy worked at AT&T in International and Mass Market Marketing. She graduated from Ohio Wesleyan University with a BA in International Business and German.
Some of Betsy's articles include 12 Best Places to Live in Portugal, 7 Best Places to Live in Panama and 12 Things to Know Before Moving to the Dominican Republic. Betsy loves to travel and spend time with her family. Connect with Betsy on LinkedIn.