Dining Out in Zug, Switzerland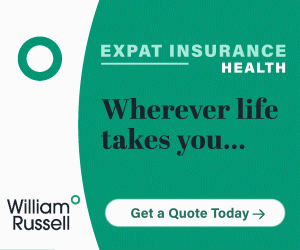 Being such an international community, it is not particularly surprising that the small town of Zug in the heart of Switzerland is packed with restaurants representing the style of cuisine in all four corners of the Globe. What is perhaps more surprising, especially to a newly relocated family, is not only how consistently good the quality of Zug restaurants is but also how reasonable in price and how welcoming to children.
Prices for a three-course meal for two with a bottle of house wine start from as little as around SFr. 75.- (approximately GBP 33.-). Of course on those occasions when you want to really push the boat out and treat yourself then the sky's the limit!
At the top end of the "treat yourself" scale the "Gasthaus Rathauskeller" (the Town Hall Cellar) is hard to beat. Located in the heart of the Old Town of Zug and housed in a building which in itself is worth a trip to, the wood panelled dining room only serves to enhance the imaginatively created and exquisitely presented gourmet dishes all of which are served only on Versace tableware! Downstairs the Bistro is a little less formal but the ever-changing menu is certain to have your taste-buds jumping for joy!
Feel like trying some traditional Swiss dishes in a traditional setting but have guests who want something more international? Then "Das Schiff" (the Ship) also in the Old Town of Zug, would be the perfect place to go. Whether you dine in the wood panelled main room or in the slightly more contemporary front part of the restaurant, you can be certain to be presented with a truly mouth-watering selection of dishes from a very varied menu. Add to that, a very well thought through and most interesting wine list, then the scene is set for an evening to remember.
Fancy a quick bite on a Friday night? "Le Bar du Boeuf" (The Oxen Bar) of the Hotel Ochsen has seen many a homesick expat down a steak sandwich and cheer up! Reasonably priced, almost always busy and just the place to chase away any lingering doubts that moving to Zug was the right thing to do!
If your tastes tend towards Asian, then look no further than the "China Restaurant Suan Long". To step into this restaurant is to be transported instantly around the globe and dropped off in rural China - from the decor to the music, from the smiling team of waitresses to the long and very tempting menu - there is no doubt that this is a restaurant which, once visited, will be come a firm favourite.
For something completely different you might fancy a stroll along the lake and make your way to the newer end of town. Here there is an abundance of international restaurants to be found - all of which, in my experience, are worth visiting! "Syrtaki" will bring back memories of your last holiday in Greece - or perhaps tempt you to visit whilst you are in Europe. The gaily painted "Juanito's" Mexican restaurant next door ensures a crowed pavement on a warm summer night - and serves up tortillas and nachos which only need a bottle of San Miguel to complete the feeling that you're close to paradise. More adventurous, and further out of town towards Baar, is "Han" - a Mongolian barbecue restaurant where, no matter how hard you try, it is almost impossible to create the same dish twice. A great place to take a bunch of people who don't know each other too well as the "do-it-yourself" barbecue style is sure to break even the thickest ice!
Contact Info
Gasthaus Rathauskellar
Ober Altstadt
16301 Zug
Tel: +41 41 711 00 58
Fax: +41 41 710 49 77
E-mail: [email protected]
Closed: Sunday and Monday
Das Schiff Graben 2
6300 Zug
Tel: +41 41 711 00 55
Fax: +41 41 711 00 88
E-mail: [email protected]
Web: www.restaurant-schiff.ch
Closed: Sundays in winter
Hotel Ochsen - Le bar du Boeuf
Am Kolinplatz
CH-6301 Zug
Tel. +41 41 729 32 32
Fax +41 41 729 32 22
e-Mail: [email protected]
Web: www.ochsen-zug.ch
Juanito's
Vorstadt 20
6300 Zug
Tel: +41 41 712 01 01
HAN Mongolian Barbecue
Baarerstrasse 63
6300 Zug
Tel: +41 41 711 56 62
Fax: +41 41 711 56 68
Syrtaki
Vorstadt 26
6300 Zug
Tel: +41 41 711 40 41
Fax: +41 41 711 10 41
China Restaurant Suan Long
Neugasse 13
6300 Zug
Tel: +41 41 710 68 68
Fax: +41 41 710 68 69
About the Author
British-born Nicola Auf der Maur founded Le Concierge Expatriate Services in 1999, with the goal of making other people's lives easier when moving overseas, the company has since successfully assisted dozens of families, individuals and companies to move into the Zug area.
Le Concierge Expatriate Services handles rlocation, integration and translation.