10 Tips for Living in Portugal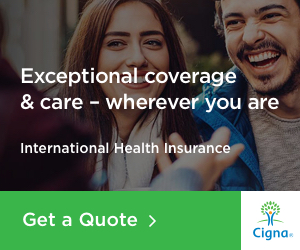 Summary: Expats in Portugal enjoy the Portuguese lifestyle, the beautiful landscapes, and the variety of places to visit and live. Find information about where to live, health care, residency visas and more as you delve into how to live well in Portugal.
Expats in Portugal are a blend of international business people, retirees and serial expats. This article offers advice on all kinds of topics that anyone moving to Portugal should investigate.
Expat Basics For Portugal
Expats living in Portugal live in the westernmost country in Europe, which is also a cross-roads between that continent, Africa and the Mediterranean. Lisbon, the capital of Portugal, and the surrounding areas are the major engines of the Portugal economy.
Where Expats Live in Portugal
There are expats all over Portugal, and wherever they are, you'll often here them passionately describe why the location they chose is the best place to live in Portugal... and the world.
Portugal has long been a very popular place for people from Europe to retire, and it's become more popular for people from other parts of the world - including those from the United States. Here are some ideas about where to live... and why.
Lisbon is very popular, and here some neighborhoods to consider in Lisbon.
Cascais is a coastal town west of Lisbon. Expats in Cascais note that it's nice to have more room and less bustle than in Lisbon, but they like the proximity to the capital city and the relative ease of getting there.
Here are some tips about the best places to retire in Portugal.
Here's a discussion on our forums about where to live in Portugal, with some recommendations, and justification for, living outside of Lisbon and Cascais.
Living in Portugal
Expats in Portugal love the quality of life and the people that live there - it's one of those countries that gets constant praise.
Here are tips for expats living in Lisbon, and tips for living in Cascais.
Here are some thoughts from expats that might also be helpful.
One expat wrote that "public transportation is highly convenient within Lisbon and from Lisbon to Oporto in the North and Faro in the South. Many of us living around Lisbon, Sintra, Cascais and Estoril don't have cars....grocery stores deliver, buses and trains are inexpensive and frequent."
Another expat living in Lisbon wrote about meeting new people: "In my experience, restaurants and cafes afforded me the opportunity to meet new people, develop friendships, and practice speaking the language. At nearly every turn, I was able to find people willing to speak English with me and to offer useful help in developing the ability to speak Portuguese. For my part, I have not made any attempts to join expat communities. Instead, a little humility and lots of hard work trying to learn the language has opened doors to friends and families in the local community. All this began by trying to frequent the cafes and restaurants that had employees and clients who were willing to communicate."
Another expat got a little testy when someone researching Portugal questioned what it's like to live there: "With all due respect, it's surprising that you've done research but are questioning the water quality, electricity, roads, and whether the Portuguese eat any quality protein besides fish. And surely you've found out that jazz is very popular in Lisbon. I'd recommend you visit and see for yourself what areas, if any, appeal to you. I'd also recommend you try the restaurants. Aside from serving excellent dishes at very reasonable prices, restaurants are a way to learn about the culture. Even the best chefs in the world dine out. Finally, once you start traveling and meeting people, I think you will find that you're not any more unique and distinctive than anyone else. I am constantly blown away by the interesting and talented people I meet here from all corners of the globe."
Moving to Portugal
When asked about what advice to give to expats moving to Portugal, an expat in Cascais wrote: "the same advice related to a move anywhere. You must be here for some time - a month or two - before you select your home. Walk the many neighborhoods, see what amenities are around you, and work with a local realtor who comes recommended. If you like a quiet, more rural life, there are many villages and towns that meet this need. A good urban life is in Lisboa, and the coast just outside of Lisboa offers access to everything. If you're an EU citizen, everything you do is easier."
The expat continued that "housing costs are lower here, but we're comparing a mortgage on a million-dollar plus condo in the US to rent on a 2 bedroom apartment with ancient appliances. It is easy to find a clean, modern, 2 bed/2 bath apartment with new appliances in the upscale, coastal Estoril/Cascias area for less than $2200/month if one works with a local realtor, and can cut those costs in about half in the smaller towns and villages inland. Utilities per month can add about $100. Internet service is about $30. On average, this feels like one can get a bit more with less but Portugal's Lisboa coast isn't a low cost choice. South and North and inland are less costly."
William Russell's private medical insurance will cover you and your family wherever you may be. Whether you need primary care or complex surgery, you'll have access to the best hospitals & doctors available. Unlike some insurers, we also include medical evacuation and mental health cover in our plans (except SilverLite). Get a quote from our partner, William Russell.
William Russell's private medical insurance will cover you and your family wherever you may be. Whether you need primary care or complex surgery, you'll have access to the best hospitals & doctors available. Unlike some insurers, we also include medical evacuation and mental health cover in our plans (except SilverLite). Get a quote from our partner, William Russell.
Residency Permit For Expats in Portugal
One of the first questions people have regards the residence permit required for someone to move to Portugal.
Susan Stults Korthase has written some great articles for Expat Exchange about this topic:
Here is one about how to get your first residence permit in Portugal.
Eventually, your permit will expire, and you'll need information about renewing your Portuguese residence permit.
More broadly, here is one about demystifying the paper trail for moving to Portugal.
Healthcare in Portugal
Healthcare in Portugal is divided into three parts - the National Health Service, special social health insurance schemes for certain professions (health subsystems) and voluntary private health insurance.
William Russell's private medical insurance will cover you and your family wherever you may be. Whether you need primary care or complex surgery, you'll have access to the best hospitals & doctors available. Unlike some insurers, we also include medical evacuation and mental health cover in our plans (except SilverLite).
Get a quote from our partner, William Russell
.
The hospitals in Portugal are also classified as public, social and private. Social hospitals are subsidized by the government but managed by private institutions.
Susan Stults Korthase wrote an article that noted how Portugal's health system has climbed in EU ratings.
Moving to Portugal with Pets
An expat in Portugal gave the following advice about moving a pet to Portugal:
Portugal is a great place to live. Your dog will need to go to the vet here, [get] a rabies shot, which is then sent to a government vet. Six months later, another blood sample is taken which goes back to the government vet to verify that he/she shows antibodies [after] 6 months. You can only fly to UK on either British Airways or Flytap.com. Hope this helps!
International Schools in Portugal
Prime School International is located in Cascais and Sintra. One expat parent wrote in an international school report Prime School International that "The price is competitive compared to most international schools in Lisbon and Cascais and the Cambridge program is considered to be the best curriculum in the world. I highly recommend this school!"
Knightsbridge Schools International Algarve in Algarve
Aljezur International School is also in Algarve.
Vale Verde International School, or VVIS, is located in Lagos. One expat reported that "the parents are very supportive and have organised everything from barbecues to bingo! However another feature has been the growing influence of the Students' Council who have organised fashion shows, Hallowe'en celebrations and St Valentine's Day, to involve the whole school community!"
An expat in Portugal described the International School of the Algarve by writing "it's a very nice school. The teachers and staff are really good and my children were very happy there. Everybody is quite friendly and we felt very welcome when we arrived."
Read more of our international school reports for Portugal on our Portugal Expat Guide in the reports section.
Expat Taxes in Portugal
As with anywhere else, one of the most important considerations for anyone moving to Portugal is the reality of expat taxes. Thorough research is imperative.
Here is a discussion on our Portugal forum about expat taxes in Portugal.
Here is the IRS page for the tax treaty documents between the United States and Portugal.
It is highly recommended that you consult with an expat tax professional before moving to Portugal.
Retiring in Portugal
An expat retiree in Cascais wrote that "there is a very active expat community, especially for women. There are many cultural attractions in the Lisbon area with lots of recreation. Lisbon has a lot of nightlife opportunities and transport to Lisbon is very easy from Cascais."
In terms of cost of living in Portugal, an expat shared that the experience "has met my expectations and I'm still amazed at the low cost of many things. But, there are other things that are more expensive than in the US." The expat continued that "Having a steady income plus at least $10,000 to get settled. This amount could be much more if you want a large, fancy apartment or house. Especially if you don't have family in Portugal and would be faced with paying a years rent up front, as I did. It's also important to research how you will get your money to Portugal. Be sure to have an ATM card with no foreign transaction fees."
About the Author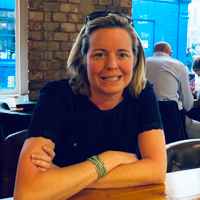 Betsy Burlingame is the Founder and President of Expat Exchange and is one of the Founders of Digital Nomad Exchange. She launched Expat Exchange in 1997 as her Master's thesis project at NYU. Prior to Expat Exchange, Betsy worked at AT&T in International and Mass Market Marketing. She graduated from Ohio Wesleyan University with a BA in International Business and German.
Some of Betsy's articles include 12 Best Places to Live in Portugal, 7 Best Places to Live in Panama and 12 Things to Know Before Moving to the Dominican Republic. Betsy loves to travel and spend time with her family. Connect with Betsy on LinkedIn.
Comments
alinapollan
Love this article, refreshing, positive thoughts! and realistic. Thank you Betsy and all the expats contributing to it, I am a US citizen, Licensed physician fully certified and currently working in Florida, just recently registered to Expat Exchange to find information as much as I could from a real people like you that had made the move and take the time to write about your own experiences. If anyone reading this comment could help me with my questions, please do, I have posted some at the Portugal forum, Thank you!