A Buyer's Market in Puerto Vallarta, Mexico
By Jim Scherrer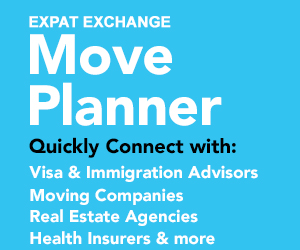 Summary: Thinking of buying a second home or moving to Puerto Vallarta? Current market conditions may make it the perfect time to buy property in Mexico.
Fifty years ago, before John Huston brought Richard Burton, Ava Gardner, and Deborah Kerr to Puerto Vallarta, Mexico to film "The Night of The Iguana", Vallarta was merely a sleepy little Mexican fishing village nestled in the foothills of the Sierra Madres along the shores of Banderas Bay on the Pacific Ocean. Although the population at that time was only a few thousand friendly natives, the magnificent climate and incredible scenery was so inviting that Richard Burton and Liz Taylor fell in love with the village (and each other!) and bought a couple of "getaway" homes on the hillside overlooking the city.
After John Huston introduced Vallarta to the world in 1963 as a beautiful Paradise just two or three hours from most major US cities, the sleepy little fishing village gradually but consistently grew in size to about 100,000 residents by 1990. Since 1990, the greater Vallarta area has witnessed explosive growth as the Pre-Boomers started retiring and the Boomers began preparing for retirement. Today, PV is home to approximately 350,000 residents of which an estimated 50,000 are expats from the US and Canada.
With the rapid influx of tourists and retiring North Americans came numerous construction and service related job opportunities. As the area grew and prospered, Mexicans from surrounding states migrated to PV in search for employment and related improvement in living standards. Naturally, with the entire local economy based on tourism and immigration of North American retirees, the entire infrastructure of roads, electrical power distribution, water treatment facilities, etc. was upgraded to current standards, fine restaurants, air conditioned shopping malls, tennis courts, golf courses, etc. sprung up everywhere, the "big box" stores came to town, the language barrier broke down with English being commonplace, and all of the other amenities that we're accustomed to became available.
In the early to mid 90's, as the growth became noticeable and the Pre-Boomer wave started migrating south, new construction of houses and condominiums in Vallarta slowly began. By 2000, the strong demand for new houses and condos became quite apparent and the developers started flocking to town. Along with the growing demand, the current governing PAN party in Mexico under the leadership of President Fox and now Calderon (both Harvard graduates!) with their pro-foreign investment philosophies and FONATUR, the Mexican tourism development foundation, provided new incentives that promoted growth and encouraged the expansion of this resort area along the Mexican Riviera.
With the strong demand for new housing, a government and local citizenry welcoming such, and developers anxious to make a buck, came the onslaught of new construction to meet the supply side of the equation! During the first decade of the new millennium, most of the prime beachfront parcels around Banderas Bay and some of the best Sierra Madre hillsides were snatched up by the eager developers. Financing and planning began in earnest as tower cranes were erected all around the city. In a matter of a few short years, a number of high rise condominium towers were constructed, hundreds of smaller condo complexes sprung up, and many new million dollar villas were built in an attempt to meet the current as well as future demands of North American retirees.
What was about to happen caught all of these developers and speculators totally off guard: first, in March of 2008, the mortgage crisis hit the US followed by the most serious global recession (and corresponding 40% plunge of most stock markets) that most of us have ever witnessed, followed by the media frenzy related to the drug war along the Mexico/US border, and finally the hyped up swine flu scare in Mexico that occurred during April and May of 2009. This trifecta of negative events provided the perfect storm for virtual devastation of the local economy in Vallarta resulting in much of the new construction slowing to a snail's pace or coming to a grinding halt with some of the projects left unfinished or put on indefinite hold, many new project plans left dormant on the drawing board, and a glut of more than 7,000 new condos on the market.
It should be noted that the border town drug war is taking place about 800 miles from Vallarta; about the same distance as from New York to Atlanta or St. Louis. (Would you avoid going to Atlanta if something bad was happening in New York?) Regarding the swine flu outbreak: we were in PV the entire quarantine time of April through May of 2009 and never saw anyone sneeze, let alone contract any kind of flu! During those two months of quarantine, at the end of the seven month "high season" of November through May after which the local economy had already been annihilated by the failing global economy, there were perhaps as many as 100 cruise ships that abandoned their docking plans in Vallarta. Keep in mind that there were 9,000 confirmed cases of swine flu in the US and about 5,000 in Mexico, mostly in Mexico City which is 500 miles away from Vallarta, and less than a handful of H1N1 cases were ever reported and confirmed in Vallarta. (See article on swine flu update in PV)
So, what does all of this aforementioned doom and gloom mean and how does it affect you? Well, it provides you an exceptional opportunity, a once in a lifetime chance, to take advantage of speculators that invested too much at the wrong time; an occasion to capitalize on the misfortunes of others!
There are numerous re-sales where listed prices have been reduced by as much as 25% however we have not observed many new condo development list prices change during the past year. What we have seen is that the developers are now willing to negotiate as much as 25-35% off their list prices whereas a year ago they would only drop 5-10% off their list prices. These developers are eager to unload their inventories, fairly close to their cost, because they're anxious to continue on with their development plans. You ask, "Why are they so anxious to do that in such a terrible economy"? Well simple, because the Mexican peso has devalued by 30% during the past year and the developers can now pay their labor personnel and buy their construction materials including steel and concrete at greatly reduced costs and when the economy does turn around, they'll be back in the catbird seat ready to rake in the handsome profits they had forecasted for their initial phases of construction.
Although foreclosures are virtually non-existent in Mexico, because up until the last five years almost all real estate purchases were done on a full cash basis, there are many owners of second homes and "getaway" condos in PV that, due to their losses of retirement savings, are strapped for cash and need to liquidate their retirement dream properties. Add to them the more than 7,000 new, unsold condos and you'll fully appreciate why it's such a bona fide buyer's market in Vallarta today. The current supply of beautiful new condos and villas far outnumbers the demand and if you have any money (or credit!) left, now is the time to take advantage of the situation.
If you too have been hurt by the falling stock market and have seen 40% of your IRA or 401k savings evaporate, you might want to consider the readily available Mexican mortgages. Mortgage companies in PV such as MexLend, MortgagesInMexico, and Conficasa are easy to deal with and provide up to 30 year mortgages having fixed interest rates of less than 8% with anywhere from 20-50% down payment. This concept should be especially appealing to Canadians because in the writer's opinion, the Canadian dollar will in all probability appreciate in value relative to the US dollar and the Mexican peso over the near term; i.e., Canadians will see their purchase get cheaper as their loonies strengthen over time!
Having owned property in Vallarta for more than a quarter of a century, we can emphatically state that we've never seen a better time to buy property along the Mexican Riviera and seriously doubt that we'll ever see it again during our lifetime. The selection is huge, the availability of credit is great, and the sellers are desperate, i.e., Puerto Vallarta is ripe for the pickin' for the savvy investor as well as the retiring Baby Boomer! So, if you have been dreaming about owning a piece of Heaven and it doesn't make you feel too much like a criminal taking advantage of someone else's misfortune, come on down and have some fun in this exceptional buyer's market!
About the Author
Jim Scherrer, PVREBA, has owned property in Puerto Vallarta, Mexico for 25 years and resided there for the past eleven years. The mission of his series of 50 articles pertaining to retirement in Puerto Vallarta is to reveal the recent changes that have occurred in Vallarta while dispelling the misconceptions about living conditions in Mexico. For the full series of articles regarding travel to and retirement in Vallarta as well as pertinent Puerto Vallarta links, please visit us at PVREBA.com.
Comments
polszewski
Great article. Does this go for Punta Mita as well? Where is the best place to see the current listings?
barquentine
What about the violence in Nayarit? I don't see it any safer than anywhere else. Nayarit is a heroin centre, right?
Stuart
Private sellers face something of a conundrum. For many years property prices escalated dramatically until he global financial crisis struck. Admittedly some developers have reduced formerly sky-high prices, but for the most part asking prices are still high. Buyers, of course, will harangue the developers for a reduction, often successfully. But what of the private seller? I,for example, have a property for sale and am advertising it at a truly realistic price. However,any potential buyer is going to wish to make a lower offer. So what do I do? Advertise the property at my fair "genuine good buy" price, or ask a substantially higher one that gives me a margin for "bargaining". There is a risk that doing so might put it above the would-be buyer's spending limit. Would he/she be likely to cross it off the list of "possibles" - or accept that although it is beyond their purse it might be worth investigating bearing in mind they could make an offer. In other words honesty, or sales techniques on my part? .
marilynexpat
Is this still true today, May 2014? this was written in 2009. How has the market ch anged since than?