International Schools in Ecuador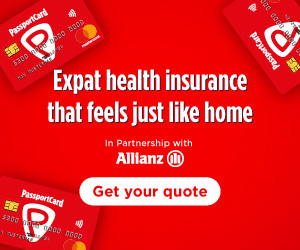 Summary: From the American School of Quito to Acadamia Cotopaxi, we cover the most popular international schools in Ecuador.
International Schools in Quito
Acadamia Cotopaxi is a K-12 American International School located in Quito. "I love it. I have my two boys and am amazed at the academic standards. My oldest one is not quite studious, yet he manages to excel in many areas, even compared to other schools worldwide. When compared to other kids his age in other schools around the world, he is significantly more advanced. I think that says a lot. I like the special services and the close knit feel of the parent teacher relations," explains one parent in a review submitted to Expat Exchange. Acadamia Cotopaxi was the first school in Ecuador to receive authorization to offer the IB Diploma program. They now also offer the Primary Years IB Program.
Alliance Academy International in Quito was founded in 1929 to provide an extensive US curriculum to the children of missionaries. Today, this private school offers US style of education to approximately 440 K-12 students who come from a large variety of professional and cultural backgrounds.
Located in San Isidro de El Inca (approximately 30 minutes from Quito city center), SEK - Quito International School offers K-12 education for international and local students, including the IB Diploma program. SEK - Los Valles International School is located in Cumbaya, Quito and offers international and bilingual education for K-12.
Colegio Experimental Britanico Internacional is a preschool through 12th Grade school that offers the IB Middle Years and Primary Years program. The American School of Quito has over 2,000 students from Pre-K through 12th Grade. This American School offers IB Diploma and Middle Years programs. Graduates may obtain three diplomas: a high school diploma accredited in the United States, the Ecuadorian Bachillerato Unico and the I.B. Diploma. The International Section of The American School of Quito has approximately 400 students.
Colegio Menor San Francisco de Quito is a private, bilingual school affiliated with the Universidad San Francisco de Quito. For preschool through 12th grade, this school boasts state of the art facilities, full sports and art programs and more.
International Schools in Guayaquil
In Guayaquil, Colegio Alemán Humboldt de Guayaquil is a private, Germany Humboldt school that offers the IB Diploma program.
About the Author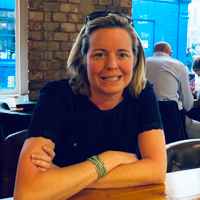 Betsy Burlingame is the Founder and President of Expat Exchange and is one of the Founders of Digital Nomad Exchange. She launched Expat Exchange in 1997 as her Master's thesis project at NYU. Prior to Expat Exchange, Betsy worked at AT&T in International and Mass Market Marketing. She graduated from Ohio Wesleyan University with a BA in International Business and German.
Some of Betsy's articles include 12 Best Places to Live in Portugal, 7 Best Places to Live in Panama and 12 Things to Know Before Moving to the Dominican Republic. Betsy loves to travel and spend time with her family. Connect with Betsy on LinkedIn.
Comments
Ranger73
What is the cost of a 9-12 Grade student attending the Quito schools?
menduca
Does anybody know what are the minimum requirements for teaching English in Ecuador? I'm about to complete an 80 hrs course TEFL, from a credited institute (not any on-line course) Besides that, I have no other diplomas... will it be good enough? Thanks!
guest
I didn't see any schools in Cuenca listed. Are you familiar with any?