Cotacachi, Ecuador - An Up and Coming Expat Destination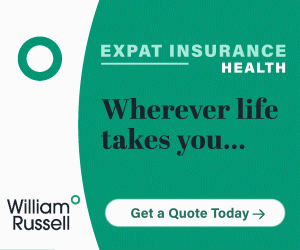 Summary: Cotacachi, Ecuador had only a handful of expat residents only three years ago. Now, expat-owned restaurants are opening, gated housing developments are springing up and expat social clubs are forming. It's an exciting time to move to Cotacachi.
Cotacachi, Ecuador is a town on the move. While a few years ago, it was a little-known village that catered to tourists intent on buying leather products, it is now becoming a popular destination for retirees and others searching for a low cost place to live. The year-round spring like climate and mountain scenery are attracting expats from around the world.
The changes can be seen everywhere. As little as three years ago, there were only a handful of full-time foreign residents. Now, expat-owned restaurants are opening that serve everything from meatloaf to fried chicken and French fries. Gated housing developments are springing up all around town. Social clubs are forming in the expat community around topics ranging from card games to Bible study.
At the recent Fiesta de Jora celebration, the expat population was represented by participating in the parade and manning a food booth where dishes representing the various regions of North America were contributed by the foreign residents. The proceeds were donated to Project Hope, a nonprofit organization created by an American and dedicated to helping school children in the Cotacachi area.
Local youth soccer teams have been sponsored allowing them to purchase uniforms and participate in tournaments. The Amici Cannis (Friends of the Dog) Foundation has recently been formed by an American with the purpose of rescuing, healing, rehabilitating and adopting-out street dogs of the city and canton of Cotacachi.
The influx of foreigners to this town brings both positives and negatives, and the local government is working with the expat population to make the integration as smooth as possible. The government of Cotacachi is committed to assimilating the various communities and creating a multicultural city. Because of the many reasons to move to Cotacachi, Ecuador, it is certain that the continuing influx of foreigners will bring many challenges and opportunities to this once sleepy Andean town.
About the Author
Gary Kesinger is a former teacher who has lived in or visited more than 35 countries before settling in Cotacachi, Ecuador in early 2009. More information on living in Cotacachi can found on his web page at www.cotacachiliving.com.
Comments
guest
Love this article.We have been looking for a city-country to continue our educational project. In April-July 2012, I started a Cultural Immersion Educative Project for my children . Their local Canadian public school was enchanted that their students could participate in another educative system. We spent 3 months in Peru learning Spanish and Peruvian culture. They attended a public school in Tacna, Peru *NEUSTROS HEROS DE LA GEURRA DEL PACIFICO*where they were fully immersed in a Spanish Catholic atmosphere.( https://www.facebook.com/pages/Nuestros-H%C3%A9roes-De-La-Guerra-Del-Pac%C3%ADfico/115968715107445 ).This experience was rewarding to both my children and to their Peruvian classmates. All three children have learned enough Spanish to communicate and regularly watch movies in Spanish. I am writing you because I would like to continue this linguistic and cultural project in Equador,Uruagy,Argentine......I havent decided yet but Equador sounds very interesting .I would like them to attend regular Spanish classes with their peers. I am not expecting any academics (homework, testings, etc) I would just like my children to attend classes in Spanish and make friends with their class-mates. Do you accept pupils as 'oyentes' or *foreign exchange students*. This is similar to the arrangement I had in Peru, whereby they attend class as observers rather than full participants. This worked out very well for my children as they faithfully copied down all the board-work and listened to the conversations of their teacher and classmates. Do you think schools in Equador would be open to this project?
ginarnold
I was also here 3 years ago, and moved here in 2012 and would advise anyone looking at Cotacachi as a place to live to consider the following. Cotacachi is very small, with not a lot to do, unless you want to watch "the grass grow", which for a lot of us 60's and 70's gringos is fine. Cuenca is where most gringos go as there is a big social scene as well as the beach. There are some gringos that promote it for their own financial reasons, but where it is fine for some of us, I have seen gringos come and leave.
Dukedriver
We moved to Cotacachi four years ago. I was first attracted to this sleepy village by something I read in International Living. "Want to live in Mayberry RFD? Come to Cotacachi, Ecuador... So here we are and couldn't be happier. I will say that our circle of friends does include some expats, but the majority of our friends are Indigenous or Ecuadorian. We came here with the goal of immersing ourselves in the local culture. We love the sweet people, the weather is perfect, the health care is the best, and the cost of living fits our lifestyle perfectly. Duke Driver