10 Tips for Living in Panama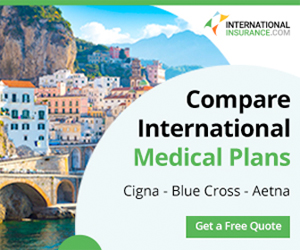 Summary: Did you know it's hot in Panama City all year round? Did you know that it's hard to get a work visa in Panama? Did you know that Panama has great incentives for foreign retirees?
NOTE: An updated 10 Tips for Living in Panama was published in October 2020.
1. Deciding Where to Live
"Get a feel for the area by driving around, gauging traffic (it's terrible in Panama), checking out amenities and entertainment nearby. Stay away from the casino and nighlife streets as the noise and activity (bad and good) is constant all week. Paitilla and Pacifica are close enough so you can sleep in peace and get to your favorite club or casino in 15 minutes. Realtors know where expats should live. They will probably steer you towards Punta Paitilla (Pie-TEE-ya) or Punta Pacifica, the upper class neighborhoods. El Cangrejo is a good choice too for "non-Corporate" budgets, and is a more "Soho-ish", hip part of town," said one expat.
"The one community that I liked in particular was called Hacienda Los Molinos, which is located about 10 minutes from Boquete, and only 20 minutes from David--an advantage when it comes to being near real-world city amenities and first-rate medical care. Los Molinos is different from many of its competitors because of its huge property, rolling green hills, and large, spacious lots. The common areas are artfully landscaped into a park-like setting, with benches, well-maintained walkways, and even small lakes for waterfowl-watching and strolling. The piano bar overlooks a rainforest gorge which drops a dramatic 300 feet on the edge of the property and features a silver-thread waterfall tumbling down from high on the opposite side," advised Lee Harrison in his article, The Other Face of Panama.
2. Cost of Living in Panama
"We live in a spacious one bedroom apartment across from the ocean for $400 a month. There are people who live in smaller cheaper places more inland and folks who live out on the water in larger homes for more money. Typical is what fits you. We wanted to live in a safe local neighborhood near the ocean. I listened to my friends who were already here and looked in those areas," explained an expat in Bocas del Toro.
"Electricity more, especially when fuel prices soar. Cable is same. No ppty taxes, but now have $400 a month maintenance in the bldg, which includes water, garbage, common area items. When I look at check registers from California, I'm reminded that we paid a monthly (smaller) fee, but paid for garbage removal, gardener for back yard, all utilities, cable, phone. Here I can live with a cell phone only," said one expat in Panama City.
3. Benefits for Retirement in Panama
From the article, Investing in Panama, The Panama Review says, "Panama has the best incentive program in the world for foreign retirees or Pensioners. In fact, anyone over the age of 18 may apply and can qualify for a pension in Panama. Some of the excellent retirement benefits are: Importation of all your personal and household goods up to US $10,000 free of taxes. Right to import a car every two years free of taxes. The following benefits are for anyone looking to retire in Panama:
50% off closing costs for home loans.
25% off both international and domestic airline tickets.
50% off hotel accommodations Monday-Thursday.
10% off prescription medicines (which are inexpensive to begin with) and 15% off dental and eye exams.
30% off bus, boat and train fares.
25% off at Restaurants, 15% off at Fast Food Restaurants
20% Doctor visits and Surgery
50% off entertainment including movies, concerts, theater everyday.
In Panama, all banks (mandated by law) have special express lines for retirees.
The greatest of all benefits for retiring in Panama is that you can hire a full time maid for less than $300 a month."
4. Moving to Panama with Kids
In her article, Traveling with Your Kids or Grandkids in Panama; What an Adventure!, Cynthia Mulder shares, "Panama offers a new world and a wealth of natural, fun, experiences -- and what an education for both the kids and the adults (but don't tell them that part). From the engineering man-made wonder of the Panama Canal to an abundance of nature's treasures. Many destinations are within a couple of hours from the bustling capital city, so there is no shortage of excursions and activities. Panama was key in the history and development of Latin America and took center stage as the location for numerous pirate vs. conquistador battles, as well as the land route for transfer of Spanish treasure from the Pacific coast bound for Spain." Her article includes a long list of activities for expat families in Panama such as visting the Smithsonian Institute Marine Exhibitions Center, Park Metropolitano and Taboga Island.
5. What to Bring to Panama
"I would have left everything that wasn't a necessity or too expensive to replace at home. You can find EVERYTHING in any brand in Panama and at prices comparable to the US. If shipping weight is an issue, just leave it and replace it. Perhaps the only exception is personal care items which by definition are very personal and it's hard to switch brands if by some reason, it can't be found at reasonable prices," said one person who already made the move to Panama City. Another expat suggested, "Don't bring wood furniture - the tropics call for their own woods. NO metal anything - file cabinets, etc. And don't store in highrise depositos - they're greasey and dirty. Tape any boxes on all seams so the contents stay clean."
"I brought everything I wanted. Especially specialty items that are harder to get here since I am a cook. My husband brought his tools. I brought too many clothes. I am glad I did not bring my furniture. We live in shorts and flip flops and little dresses. We shipped everything down in a shared container for a very reasonable price," said one member living in Bocas del Toro.
6. Weather in Panama
"Don't be fooled, Panama City is HOT. Now it's not Arizona hot, but it's sure close to Miami-in-July-when-nobody-visits hot. The good news is that it's very lovely during the evenings. The daytime is sweaty during the more humid months of May-November and can be unbearable. But, it isn't all that hard to bear during the drier months of December-April. Temperatures during those months range from 85 to 90 degrees Fahrenheit. Some people find it too hot, others don't. But then again, some people live in Las Vegas -- so who knows? There are days when I can't believe how nice the weather is and others when my armpit stains are approaching my waistline and I wish I was in cooler climes," says Casey Halloran in her article, An Honest Panama Weather Report.
Halloran goes on to say, "Boquete weather is weird. There are times when it's quite hot and other times when it is down right COLD. I can't seem to figure out when those seasons are and neither has anybody else I've spoken to. Like everywhere else in Panama (except the Caribbean side), it generally rains more from May through November. If you like cooler weather, then you'll prefer Boquete over Panama City. The altitude means that you'll see more pine trees than palms and might want a room with a fireplace or at least a little ceramic heater."
"Bocas del Toro's weather, in my opinion, is just not great. I'm sure there are times when it's perfectly sunny and the ocean is flat. I just can't seem to find out when that is. Weather patterns on the Caribbean side where Bocas is located are almost the mirror opposite of the Pacific. The months with the best weather are October and the worst of the rain and winds is in January. Weather in Panama is as varied as the terrain. You can find cooler climates in the mountains of Sora (near Panama City) and already famous Boquete (near David) and the Anton Valley. If you like hot and dry, the Azuero Peninsula's east coast tends to be dry as well as parts of the Central Pacific like Playa Santa Clara. That's supposedly why the Decameron resort chose that area for their mega resort. The weather is not perfect. San Jose, Costa Rica has near-perfect weather (again, my opinion) but the city is unfortunately not so pretty. Life is filled with these cruel tradeoffs. For example, chocolate is tasty, but makes you fat. If you traverse enough of Panama you'll probably find a climate you like, unless you're really into skiing," shares Halloran.
7. Meeting People in Panama
"Besides the bars and restaurants, there are fitness classes, Spanish classes, dive lessons, Catamaran tours, Live music venues, the beaches, volunteer opportunities and just meeting people walking down the street," explained an expat living in Bocas del Toro.
"At first I shunned the gringo/expat organized weekly meeting, the Tuesday Morning Informational and Networking Meeting. All the people were of retired age, I'm not. Then I started going, I found I had things to say and others had things to teach. They soon published a small book of the meetings minutes with recaps of many speakers. I learned many valuable things and shared opinions and even changed some opinions. We bonded, we drank local coffee, we bitched and moaned and rejoyced together. Seek out such groups and see what you can learn or contribute to them," offered one expat in Boquete.
8. Diversity in Panama
"Besides the multicultural Panamanians there are people from all over the world here and seven different Indian tribes. For the most part everyone gets along great. There are occasional clashes in any community and this is a tight knit one where people help their neighbors. Panama welcomes people from many countries with great expat laws and easy residency," said one expat in Panama.
"This is a coffee town. The labor is provided by the Indians - the Nogobe Bugle. Women and girls wear traditional dresses and men wear rubber knee boots. They have their own places to shop and gather as do the gringos and its all good. Nobody minds or is wary of other social groups. Most gringos are well aware that we are just visitors, its thier country and the best we can do is learn, adapt, and be good members of the community. Contributing to the community is a good thing, trying to change someones way of life is a bad thing. Know the difference," explained another expat in Boquete.
9. Working in Panama
"The main industry is tourism and there are more hotels, B&B's, hostels, bars and restaurants popping up all the time. There is a growing service industry as Expat move here and create demand for services. If you get a work visa you can be hired legally but many people work with out them. it is also relatively easy to start your own business. It helps to live here for a while to learn the ropes," shared one expat.
"Coffee is the big industry here and its some of the best in the world. Tourism, real estate, building, development, adventure, are a few of the biggies. Career opps and jobs for gingos are almost non existant. You basically have to make your own way or bring a job, career, or business with you and then employ locals to work at it. The laws are strict and pretty much say - Panamanians first," shared an expat in Boquete.
10. Having a Baby in Panama
"I went to the Centro Medico Paitilla in downtown Panama City. It's a modern hospital with english speaking doctors, however, while not all of the support staff (nurses, technicians) are bi-lingual - they are all very caring and professional. I was given an epidural to manage all pain. I stayed in the hospital ten days, the much lower costs ensured my insurance company did not have any issues with the length of stay. Delivered twins, had two neonatal teams on hand for the delivery, private room for 10 days - all for under $6,000," said an expat mom who had a baby in Panama City.
"My son's wife delivered a baby by C-Section at Mae Lewis Hospital in David. There were 4 doctors in the OR during the procedure. She stayed in a private room for 3 days. The total cost was $2500.00 including doctors, nurses and hospital. The care was top notch. In Oregon where we lived the cost would have been $25,000.00," shared another expat in David, Panama.
"Private clinic in Santiago - Jesus de Nazareno. Top quality from the doctors and nurses. My wife was attended by the Gyn or Pediatrician from the moment she went into labor until the baby was born. The doctors stayed in the same room as us THE ENTIRE TIME and gave us THEIR FULL ATTENTION! Total cost for 2 nights in the hospital, epidural, and circumcision= $1200," explained another expat in Santiago, Panama.
About the Author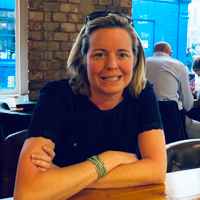 Betsy Burlingame is the Founder and President of Expat Exchange and is one of the Founders of Digital Nomad Exchange. She launched Expat Exchange in 1997 as her Master's thesis project at NYU. Prior to Expat Exchange, Betsy worked at AT&T in International and Mass Market Marketing. She graduated from Ohio Wesleyan University with a BA in International Business and German.
Some of Betsy's articles include 12 Best Places to Live in Portugal, 7 Best Places to Live in Panama and 12 Things to Know Before Moving to the Dominican Republic. Betsy loves to travel and spend time with her family. Connect with Betsy on LinkedIn.
Comments
guest
I've lived in 2 cities in Panama for a total of 7 months. I've lived in 7 countries and traveled to many more, so I compare. Promoters (realtors, etc.) want you to believe this is paradise. Paradise it is not. But, then again, it may be, if your criteria isn't too high, or if you live in a gated community and drive a car. I ride a bus and see glaring examples of inconsideration when they won't give up their seat for a pregnant woman, a mother carrying a child or an elder who can hardly walk. I see they use their country as a garbage bin - and I've never seen a street cleaner. Customer service is an unknown quantity here. I have one more city to try out. People do seem nicer there. If it's not an improvement, I'm outta here.
guest
We have lived in Panama for going on 4 years and find it great. As some people say Panama is not paradise. Paradise is not a location but what you make of that location. Only you can make it paradise or hell on earth. We have found it very easy living here and have made many good friends both gringoes and Panamenians .We live in the highlands and the weather is great, warm in the daytime and cool at night. If it's your dream to live in a different country, follow your dream or it just becomes a fantasy. Slider, Volcan, Panama.
guest
Regarding your statement about Benefits for Retirement in Panama: 25% off both international and domestic airline tickets, this CAN'T BE TRUE! The % just isn't possible. I've travelled on and off for 40 years and ran a travel agency for 6 years. If a 25% discount were possible, there would be hundreds of thousands of foreigners from all over the world registering as retirees in Panama just for that HUGE travel discount.
guest
In reference to the discount on airfares---allegedly 25%---it is true with COPA air and Air Panama, both Panamanian airline company. The discount takes place when the trip originates from Panama and you purchase your airfare in Panama and not via internet or abroad. If your trip originates elsewhere to fly to Panama on an international journey there is not discount.
WalterB
Be aware of the, "quick fix" solutions, they have the habit of unraveling when you least expect it or when you don't need it. Also don't try to bribe feamale cops! And don't talk back or try to talk your way out of a ticket, you most likely deserved it if given by a feamale. ,
mghinton
number 1 ... don't live in the city 2 ... don't use air conditioning , it takes getting used to but but in the long run is better for you 3... buy your meats , veggies , and fruits at local vendors 4... if you eat out find local restaurants with a noon or dinner buffet , try their specialties 5... if you own a car get your insurance from kevin bradley and get a good local mechanic , do not trust the shops 6... learn basic spanish but make friends with locals that speak some english , you will find a good one lovers to learn more and teach you more 7.... look me up always need new friends " make new friends but keep the old , one is silver the other gold .. "
guest
I have lived for 18 years in Panama and forget exactly what is was like to live in the USA. I have become very fluent in the language thanks to a marriage to someone who couldn't speak English. Five years ago I became a citizen so I don't need a work permit. I could just as easily live in Colombia or the Dominican Republic or Nicaragua. The main thing is to become fluent in the language. Once you do that you can live almost anywhere in Latin America and feel comfortable.