10 Tips for Living in South Africa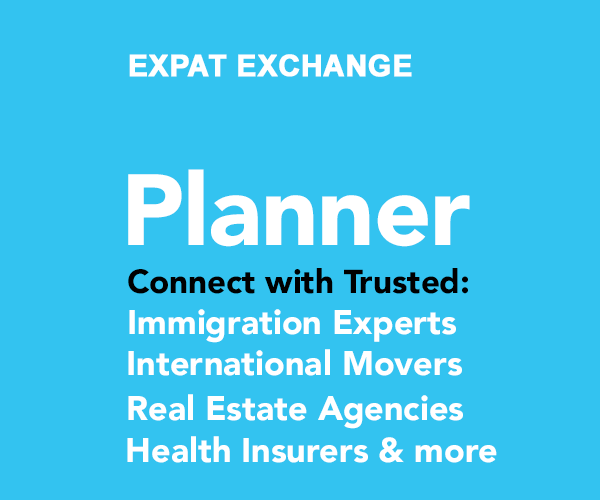 Summary: The reviews of expat life in South Africa are mixed. Some expats feel that crime is a big problem and causing an expat exodus. Others debate that the crime rates match those of other big cities in the world.
1. Moving to South Africa
One expat advised, "work with a relocation person to find out about shopping, schools, banking, etc. Check out Joburg (if possible) in advance. There are a lot of problems with crime so one has to be hyper aware at all times. But hey, it's Africa and Joburg in particular has it's own kinda vibe.........not a bad thing. Good luck!"
With regard to the different perceptions of expat life and safety, "South Africa generally, and Joburg, particularly, oftentimes take a big hit from the press and also those who have chosen to leave. Surely there are issues in South Africa, but there are many expats living here - by choice (myself one of them) - who are leading meaningful and interesting lives. I would really urge you to speak to as many people as possible, but to concentrate on those who currently live where you are considering living and have chosen to raise their young families here. This is not to say that people who have chosen to leave SA have not had valid reasons for doing so. But many have chosen to stay, and some are now returning after years of living abroad. Those reasons are also worth listening to. This is a very profound and intense society on the move. Remember that no place is without difficulty, it may just come in a different package."
2. Schools in South Africa
"Hi, any relocation to a new country is daunting! With regards to moving to South Africa, it is very important to investigate school placement ASAP-especially if you wish to enrol your children in private (often referred to as "independent"schools in SA) schools. I would suggest the following websites:
www.saschools.co.za
,
www.isasa.org
,
www.independentschools.com
,
www.saprivateschools.co.za
,
www.schoolguide.co.za
. Once you have placed your kids in school then you can begin your home search. If you use a relocation company, they can manage the entire process for you," suggested one expat.
"The first thing you will want to do is finalize itheir entrance into schools. Most expats kids are in private or international schools. I would strongly advise you to make apply for entrance VERY early as these schools have limited space and are usually fully enrolled by April/May for January of the following school year (international schools follow the Northern Hemisphere school calendars). Once you have finalized schools, then decide on accommodation (depending on your work locale, your spouse's needs, security requirements, etc)," suggested another expat.
3. Health Insurance for Expats in South Africa
"I have insurance that covers hospital stays and some surgery. I also pay for "gap insurance", which pays most all of the shortfall in coverage for surgery. Result is that almost 100% of the costs were paid for the five major surgeries that we have had in the post 10 years," commented one expat living in Cape Town. In terms of the cost of prescription medicine, one expat said, "Virtually all medications are available locally plus local generics some with and some without prescriptions. Cheap compared to other Countries. The equivalent (2014) of $4.50 for a box of 30 statins."
If you are moving to South Africa and are interested in expat health insurance, take a minute to get a quote from AXA's Global Healthcare team.
4. Where to Live in South Africa
"My view is that the Cape provinces (Western cape, northern cape and eastern cape) offer the best quality of life, lowest crime and lower cost of living. In particular the Garden Route area, very beautiful and safe but jobs are scarce. Yes Johannesburg has more jobs and higher salaries than Cape Town but Cape Town is safer and has better quality of life, in my opinion. The most scenic provinces with the warmest weather are Mpumalanga (main city is Nelspruit) and Kwazulu-natal (main city is Durban)," said one expat.
"Pretoria (the name has officially been changed to Tswane - pronounced a little like Swanee River!) is a lovely city to live in. The climate is blissful and well suited to outdoor pursuits," explained another.
5. Choosing a Home in South Africa
"Choose a home with very good security and hire a security company. Choose a house with mostly north facing windows for maximum benefit from the Sun in winter. Reconsider moving if your family has respitory problems. The pollution is very bad in Johannesburg," advised one expat in Johannesburg.
Another person who moved to Cape Town said, "check with the local police station in the area you are looking in to find out what the crime is like there. Spend time in that area getting the feel for it and for the traffic if you are working in he city!"
An expat in Johannesburg described typical expat housing there, "[we live in a] single family home in a gated community. It is very typical for most expats. In fact, I have been told that the majority that live in there are expats. Because it is in a secured community, our child can walk and play in freely. But, there are too many walls with the community."
"A 2 bedroom flat or townhouse costs around R550,000 and a small 3 bedroom house with single garage in a reasonable suburb will cost R750,000. A nice 4 bedroom house with two garages in a good area will cost over a million. Vacant plots in a suburb costs about R500 per square metre and building costs are around R5000 per sqm (or less if you build yourself)," said one expat in the Cape Town area.
6. Crime in South Africa
"I find the biggest misconceptions is about crime and infrastructure - it is a lot safer to live here than most people abroad realise, and the country is a lot more first world than you might think (far ahead of other African countries)," said one expat.
"Let me share my view: I lived in Cape Town from 2005 - 2011 (in the presumably safe , "white" southern suburbs. During that time my car was broken in twice, my girlfriend was attacked (lost two front teeth) and robbed when coming out of a bank in the center, my gardener was stabbed and robbed, my maid was robbed of her cellphone (gardener and maid were in their township, when it happened), the security guard at the entrance of the gated community we lived in was shot and severely wounded and the father of a classmate of my son was shot and killed at his driveway in Rosebank (which is the neighboring suburb of Rondebosch). I don't know what those who say that it is the same as in every big city regard as normal - I would say it's worse. Of course, it's even worse in the townships where people cannot afford security," explained another person who lived in Cape Town.
"Safety is not really any more of an issue than it would be in an American city. Just take sensible precautions and most importantly be aware of your surroundings. I always tell newcomers what a safe place this is - no hurricanes, tornadoes or blizzards. No earthquakes, volcanoes or tsunamis. Most importantly no terrorists or suicide bombers. We only have robbers, and they are not targeting expatriates in particular, just looking for an easy target - you just mustn't be that," said another expat.
7. Cost of Living in South Africa
"Overall SA is a great country to live in, very affordable especially with the exchange rate as it is now. If you are going to earn local currency, a decent salary is R20,000 a month, and an excellent salary is R40,000 a month. Most middle class people earn between R15,000 and R30,000 a month," described one expat.
Another expat in Johannesburg explained, "the cost of living in Johannesburg is fast increasing, maybe due to the forthcoming World Cup and the lack of consumer protection and price control in South Africa ...We have no competition is a country that thrive on monopoly. Our prices rise without any previous notice and the consumer council due to the lack of qualified individuals do nothing about it. We also pay a lots of money for petrol and electricity due to bad management and individuals that are not qualify to take position as CEO and are merely political favors and have run Escom into a deficit and never invest into renewing obsolete equipment now we are paying for the upgrade in the region of 25% per cent increase per year or whenever they feel like it. We still a long way to go..but yes still we have a better standard of living than in many other places."
"As to finances - this is no longer a cheap country to live in. As an American you will find lots of things expensive - cars, fuel, consumer durables, and clothes are all more expensive here. Groceries and fresh food are much the same as The States. Accommodation is what you make of it, but remember to be safe and choose a decent location, and a home with good security," said another expat.
8. Jobs in South Africa
"Mining is the main. Industrials and IT are catching up," said one expat in Johannesburg when asked about the main industries there.
Another expat in Johannesburg elaborated, "The main industries are extremely diverse from mining to banking as well as the fact that Joburg is probably the capital of southern Africa which brings in all the embassies, the UN, etc. I'm not sure how difficult it would be for a person trying to move here without a job. Because of affirmative action and Black Empowerment, finding a job (unless you are previously disadvantaged in this country) is probably tricky."
9. Meeting People in South Africa
"I would suggest either an involvement with the Women's International Club or a similar group. I am not personally involved with any such groups, but have found I have met many people through going to the gym. Also, if you have children, you can always get involved with the school (generally) and meet other parents that way," advised another expat in Johannesburg.
10. Diversity in South Africa
"I have found Johannesburg to be extremely culturally and racially diverse........and economically as well. There are a lot of very wealthy people and there are a lot of very impoverished people. It's an interesting dichotomy. I have found most people to be accepting of me. Having said that, there is still an undercurrent of the old apartheid feelings. Remember that SA is still a very young democracy.....only 12 years.......so, there are still a lot of feelings, good and bad," explained one expat.
"We have lived for 20 years in different countries in Africa. Coming to South Africa was the worst cultural shock I ever had. I wasn't prepared to face the after effect of apartheid," said another expat.
About the Author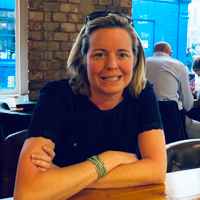 Betsy Burlingame is the Founder and President of Expat Exchange and is one of the Founders of Digital Nomad Exchange. She launched Expat Exchange in 1997 as her Master's thesis project at NYU. Prior to Expat Exchange, Betsy worked at AT&T in International and Mass Market Marketing. She graduated from Ohio Wesleyan University with a BA in International Business and German.
Some of Betsy's articles include 12 Best Places to Live in Portugal, 7 Best Places to Live in Panama and 12 Things to Know Before Moving to the Dominican Republic. Betsy loves to travel and spend time with her family. Connect with Betsy on LinkedIn.
Comments
Ramy
We live in Johannesburg, and found the Guide at www.expat-living.info extremely helpful for settling down. Contains detailed information, contact info and advice that is not available on the internet. It may seem a bit expensive, but is so helpful, is worth every cent (and there is a money back guarantee). I recommend you buy it, and you will have peace of mind and know what to do.
western
Regarding crime (6). I have worked and lived in Cape Town for over 30 years and have not had even one personal incident related to crime. I went to the UK 3 years ago and was accosted twice in the space of 1 month !
western
Personally I think things have got worse in SA since this report was written. It used to be a first World country with an excellent infrastucture, however the present Govt has been shown to be corrupt and no money has been spent on maintaining the infrastructure. As a result power cuts are frequent and water wastage through old pipes are common. Prices are rising around 10-15% each year and armed robberies are frequent in the popular shopping malls. My wife and I missed one by just 20mins last month (November 2014).